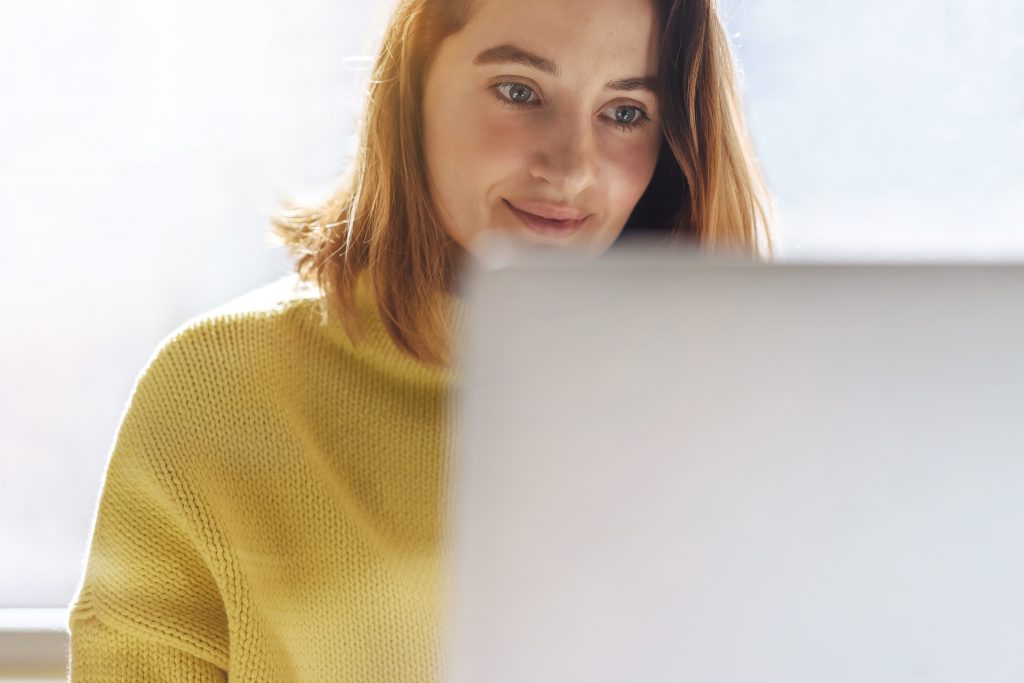 We get it! Writing a cover letter is no easy feat, let alone when you have little to no professional experience within the field you're applying to. Cover letters are meant to give the hiring manager some in-depth details about the work that you've done, but where to begin if you're new to the workforce or have just changed industries?
Here, we'll share some guidelines to follow when it comes to writing cover letters for those entry-level opportunities and recent career switches. Read on to discover how to catch and keep the hiring manager's attention and position yourself as a qualified candidate, regardless of your work history.
Before we get started, however, you should know that every compelling cover letter starts with a personal and intentional opener before getting to the good stuff. Perhaps you've been recommended by someone internally to apply to this role, or maybe you're a long time customer of the company? Mention that, then from there you can jump right into the crux of the letter by highlighting your past work experiences and how they relate to the role. Style Nine to Five's Founder, Christie Lohr, has come up with a bullet-proof sample formula to help you draft up the perfect letter for your job application!
Pro tip: Keep it short and simple, three paragraphs of body, maximum, and make sure to hit these points:
Detail Why You're the One for the Job
Whether you are newly graduated or a first-time applicant to this field, the key in your cover letter will be to draw on past work accomplishments and transferable skills from previous jobs to show why you have what it takes to be their future employee. Given your limited experience with the job in question, getting specific with the help of professional metrics may help translate your past experiences to the hiring committee better than words can. A phrase or two along these lines should do the trick:
"Over the past 2 years, I've had the opportunity to work as a sales lead at Company X and help innovate ways to sell products. To better manage our pipeline, I established KPIs and built a weekly reporting system embedded in our CRM to accurately assess signings and evaluate progress. These tools enabled our team to increase sells by 15% – 20% in each quarter, exceeding our estimated targets."
Your cover letter should enlist a few different experiences to help you secure the entry-level role. If you don't have measurable work experience, you can draw on your education metrics too.
Pro tip: Insert key words from the job description and draw parallels between them and your previous jobs or experience in school.
Explain Why They're the Right Company for You
Believe it or not, hiring managers want to know how this job would fit into your career journey and what they mean to you. This is a chance for your application to stand out even without experience. If you haven't already, do some research on the company and ask yourself why you actually want to work there, then formulate a genuine and well thought-out statement. This will also demonstrate to the recruiters that you are paying attention to the company's activities, successes and culture. Something short and sweet to this effect will suffice:
"I see this opportunity as a way to contribute to an exciting, forward-thinking company, and I feel I can do so with my extensive academic training. As part of my master's thesis, I did a case study on Y Company's growth strategies over the last decade and was inspired to pursue a career in retail management. To join your team as Retail Manager Assistant would be an honour and a major milestone in my career."
You should mention your "why" before closing your cover letter. These final words should finish off on a high note in order to leave a lasting impression and really drive your application home. It's not all about experience – if you manage to sell yourself and maintain the recruiters' interest throughout your entry-level cover letter, you'll be one step closer to securing that interview and living out your career goals!
Is your old cover letter no longer doing it for you? You may be in need of Style Nine to Five's Cover Letter Refresh! Book a session with Style Nine to Five Founder, Christie Lohr, to bring it up to date.
Anita Hosanna is a freelance fashion stylist and creative consultant with a love for community, fashion journalism and fashion tech.
Feature Image: Adobe Stock