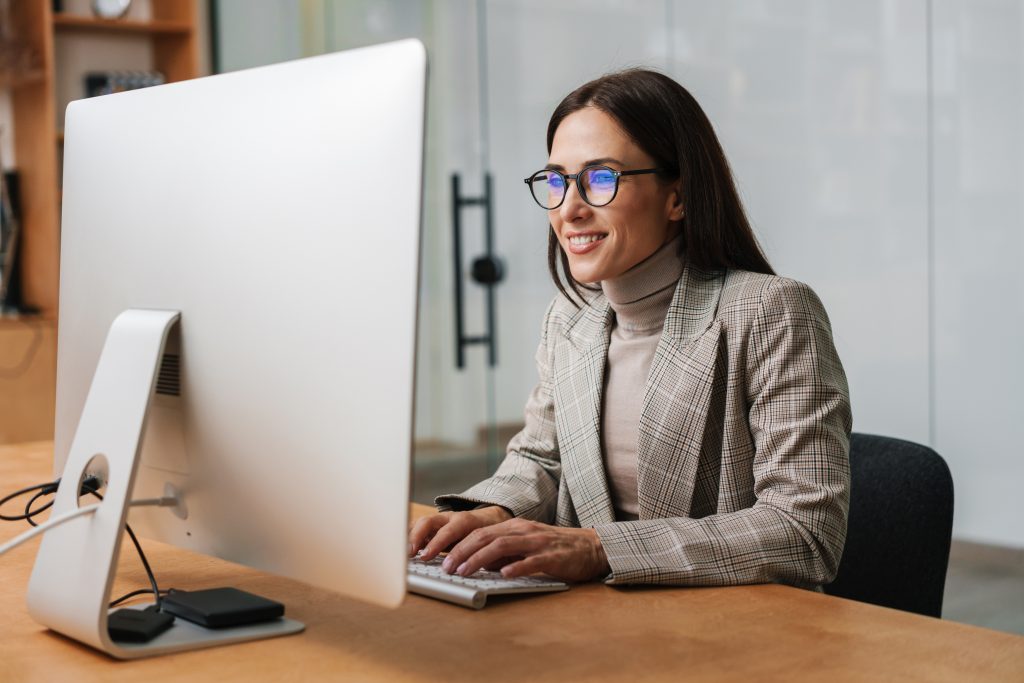 Dear Hiring Manager,
….Now what?! Writing a great cover letter can be daunting, especially when you can't even make it past the first line. If you want to stand out to the hiring manager, you need to start your letter with something that jumps off the page and catches their attention. Nothing is worse than staring at a blank screen, so let's started with writing the perfect cover letter.
It's much easier to fill in the details about your job experience and skills in the body of the cover letter, but starting it off it usually the tricky part. First off, you'll notice that the greeting above is "Dear Hiring Manager," rather than "To Whom It May Concern," or "Dear Sir/Madam"—the '90s called and they want those greetings back. Let's move into the new era of cover letters that are personalized and as unique as you are with three great opening paragraphs.
If the first line of  your cover letter is cookie-cutter and generic, like "I'd like to submit my application for the sales associate position," the hiring manager might not even bother reading past that. Why? Because it says nothing about you and you sound like the sea of other applicants. Instead, if you say something bold or original, you'll get them to take notice and they'll be eager to read on and get to know more about you.
Great Opener #1 – A Quote
Starting with a quote that's relevant to your industry is a stellar way to open a cover letter and draw the hiring manager in. It sets the tone for what you're all about and you can easily tie it into the next few sentences where you can explain how the quote speaks to your career aspirations. For example, let's say you're applying for a role in fashion retail:
Dear Hiring Manager,
Yves Saint Laurent once said, "Over the years I have learned that what is important in a dress is the woman who's wearing it." I couldn't agree more because I've learned throughout my career that the clients are the most important part of any collection and any sale that I've made. (Then get into those sales, how you create a fantastic experience for your customers by helping them find pieces that they love, your past retail experience, etc….)
This works because it's unique and it gives you a great segue into talking about yourself in a way that's relevant to your field.
Great Opener #2 – A Question
Another way to really take the bull by the horns and make a splash with your cover letter is to start by posing a question. Some examples, keeping with the fashion retail example, might be:
• True or false: Making sales is the most important part of retail. (Then you can launch into the importance of client connection, building loyalty, and being a brand ambassador—in addition to just selling clothing).
• Have you ever thought about what happens to the clothes you sell after they leave the store? (Then you might get into the bigger picture of the fashion industry, how you want your customers to be excited to wear the purchases you helped them make, and how you fit perfectly into the role).
• Is getting a great deal the most important thing when you shopping for clothes? (This is a great way to start talking about how it's more important to build a bigger brand, form customer relationships, and find clothes that make people feel their best).
• Agree or disagree: Clothes make the man. (Here, you can talk about how it's actually the people that bring the clothes to life and how you can help them do that in this role).
These all work because they're not just an interesting way to start your cover letter, but they create the perfect opportunity for you to start talking about your skills, experience, and ideas for the position, rather than just writing about them without an introduction or worse—a sentence that's boring and does nothing to set you apart.
Great Opener #3 – A Bold Statement
Don't be afraid of showing your personality by saying something outside the box of the traditional cover letter opening line. You can really knock the hiring manager's socks off by putting something out there that makes them sit up and take notice, even if it's a little risqué. It might not even have anything to do with your industry, but as long as it's an attention-getter, it can be highly effective in stopping the hiring manager in their tracks and Some examples that a person applying to a fashion retail position could say:
• There's nothing worse than shopping. (Then talk about why that is and how you can make a better experience for customers than the ones you've had, how you can create a unique environment, and how your retail skills stand out from the typical salesperson).
• Unpopular opinion: I hate dessert. (This type of bold statement is interesting because it seemingly has nothing to do with the job and it piques the hiring manager's interest by making them want to read more about why you're even bringing this up. Here, you can talk about how you don't like the evening to end, how getting dressed and choosing the right outfit and getting ready is the most fun part of going out, and how that's possible with buying clothes that you truly love).
• It's 5 o'clock somewhere! (This is fun, lighthearted and is a great way to talk about how you love the party-ready feeling of ending the day and starting the evening with a glass of wine or cocktail, how creating a great customer experience provides the same mood-boosting, fun, and celebratory spirit, and—most importantly—how you can provide that for your retail clients.)
A good cover letter covers all the bases in terms of your skills and work experience, but a great one start off with a bang. Scrap the traditional boring formula, or the hiring manager might not even get to those details. Starting things off with something exciting and interesting is the best way to ensure that they want to read on and learn more about you, and even bringing you in for an interview because your unique application letter grabbed their attention and sparked curiosity about who you are as a person and a potential employee.
Still stuck on writing the perfect cover letter and resume? Style Nine to Five's Resume & Cover Letter Refresh gives you an incredible application package that you can submit with confidence.
By: Jeanine Gordon – Jeanine is a freelance writer and editor with a passion for creating stellar content for global brands and small businesses alike – specializing in fashion and lifestyle.
Feature Image: Adobe Stock