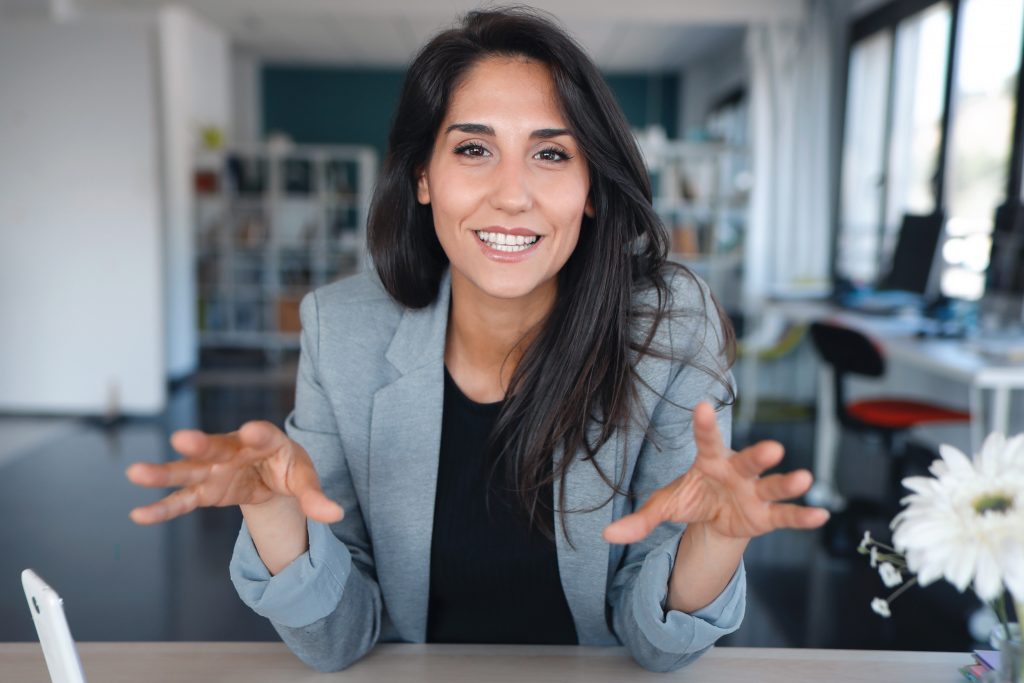 Just like the demands of the job market are changing, so is the way we apply. With the rise of video content creation future employers don't just want to read about your creativity, they want to see it first-hand! Whether you're in fashion or are a multi-faceted creative, understanding how to create an effective portfolio and proper video application can make all the difference in setting you apart from the rest of the competition.
Video Applications
Although writing a cover letter is still a must in the application process, why not also add a bonus video application that is more interactive and personal to you! Although employers aren't necessarily asking for a video application, it's not only an excellent way to feature your uniqueness and personality but also show initiative.
When creating a video application there are two types of videos you can create: a longer recorded video usually about 90 seconds or a video using TikTok, 60 seconds or under. I know what you're thinking of TikTok for a job application? YES! Employers want to see that you can think outside of the box, and this can be an excellent way to demonstrate your creativity and personality.
When creating a longer video application recording yourself on your phone (landscape), zoom, or photobooth is great, professional cameras are not needed for this! The process is quick and easy, and anyone can upload content to YouTube.
If you're applying to be a social media coordinator or a position in digital marketing creating a TikTok can be a great asset to your application as it gives some concrete insight into your abilities. When creating a TikTok video application it is important to have a balance between showing your creative side but also not letting the graphics outshine the content of the video. You want to have continuity and diversity. It is going to be key to highlight your most applicable qualities and attributes and experience as the video is so short!
Each video should have a similar format that covers these points:
• A warm friendly greeting
• What job you are applying to
• Highlight your skills and experience
• Connection to the company
• Thank you!
Digital Portfolios
Whether you're a budding stylist or graphic designer, a digital portfolio should be a snapshot of your work that best encapsulates you as an artist. In order to do so, you have to select your strongest samples. It is also good to keep in mind diversity of imagery, although you may have a specific style, keep in mind to also demonstrate that you are versatile and can adapt to what they're looking for.
The next step is to give the viewer insight on the piece by including a detailed descriptions within your portfolio of what they are seeing. For example, if you're a stylist you have to list more than where your work was featured/seen (magazine, blog, red carpet etc.) but what the inspiration was, what garments you are using, and how you sourced your pieces.
When setting up your portfolio, you want to ensure it is easy to navigate. Before sending it to employers, share it with family or friends in the industry. One, you want to make sure they can access it and the link is shareable. Using websites like Wix, Squarespace and WordPress  are an easy avenue to creatively and effectively showcase your work. Second, although you may think it's well-organized and easy to navigate, it may not make sense to the user. Having someone with a fresh set of eyes take a look may shed some light on issues you might have seen.
The creative industries like social media and digital marketing are changing, and it is important that you stay ahead of new application trends. Learning how to master these new ways of showing your work and experience will only make you a better candidate as it demonstrates to future employers that you're multifaceted, eager to go the extra mile, and can easily adapt to the times.
Is your LinkedIn profile not getting the traction you want? Try Style Nine to Five's LinkedIn Profile Refresh offering to give your profile the upgrade it needs to get noticed by the right recruiters.
Demetra Maragos – Demetra is a Master of Arts candidate at New York University, who loves thinking outside of conventional lines to combine her passions of everything culture, fashion and lifestyle.
Feature Image: Adobe Stock