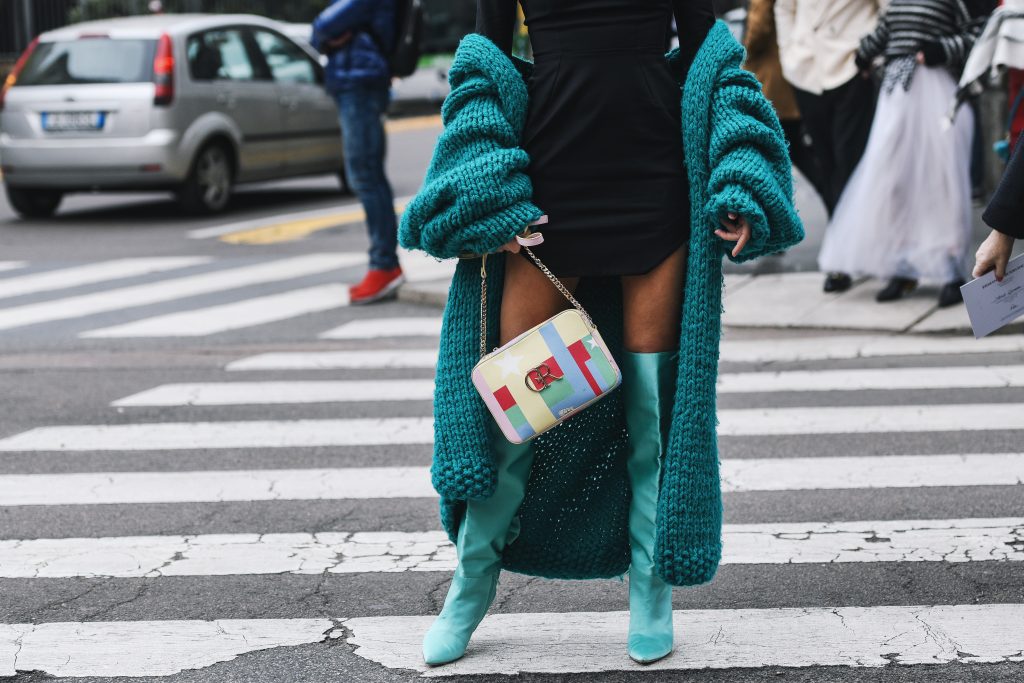 Are you looking for fashion-industry career advice in 60 seconds or less? If so, Tik Tok is your new ticket to success. We've found the top three Tik Tok lifestyle and fashion influencers that will give you concrete industry-related advice. Their insider tips and tricks offer tangible advice to help you get to that next level in your career.
A self-proclaimed modern day "Carrie Bradshaw", Vazzana gives followers realistic and actionable ways to make it in the New York fashion scene. A former intern turned successful author, stylist and entrepreneur, Vazzana knows how to capitalize on industry connections.
Her content ranges from "How to Dress for an Interview" to "How to Build Your Network". In a recent Tik Tok, she outlines ways to nail your next interview. Her real-life advice encourages job seekers to thoroughly research a company, prepare answers for anticipated questions and to develop a short elevator pitch on why you are the best candidate.
Vazzana's key differentiating feature is her message to future interns, as she has networking down to a science. However, even if you're not looking for an internship, Vazzana's content will resonates with anyone looking to make their next upward stride in the industry.
Former celebrity stylist, Lindsay Albanese, gives followers an inside look into topics like the trials and tribulations of working with high-end clientele, to what starting your own lifestyle brand looks like. What separates Albanese's Tik Tok from others is her candidness, especially about working with other people. She's open and honest with followers about the times she has been fired and the difficulties of being in a position where there is a clear corporate hierarchy.
In her honest, conversational tone, she engages her viewers by instilling confidence in them with her video, "How to Know if You Should Ask for a Raise." She encourages her followers to pay attention to their superior's requests. If your workload has been increased, or if your role has become a more substantial one but the pay doesn't reflect this, she provides the inspiration needed to confidently approach your boss and give them concrete reasons why you deserve a raise.
Albanese is a true Lady Boss whose main objective is to empower those to reach their full potential and learn from her mistakes.
Abigail Silverman is the current Digital Creative Director at Cosmopolitan Magazine, so for all those aspiring magazine editors, her Tik Tok truly is the go-to place for inspiration, guidance and solid insight. Silverman shares her deep understanding of digital branding with her followers who are starting out in their career.
Her content includes anything from how to create a great resume to the best follow up questions that you should ask at the end of your interview. In her video "How to Structure a Resume," she outlines easy ways to enhance your resume from the eyes of a prospective employer. She suggests keeping your resume to one page which means being concise as well as listing your industry experience first. For all those interested in digital media, Silverman is a one-stop-shop for your biggest inquiries.
Sometimes you have limited time but your questions are pressing, and these Tik Tok influencers solve those issues. With only 60 seconds, they are able to impart years of experience and knowledge on their followers. These women aim to engage and inspire, so tune in to Tik Tok to accelerate your potential.
Looking to upgrade your resume? If you're in need of inspiration, try the Resume Template service, where you will receive a resume and cover letter template with step by step instructions on how to make you stand out above the rest. Looking for something specifically tailored to you? Have direct access to Style Nine to Five's Founder, Christie Lohr, with the Resume Refresh service. Christie will personally give your resume the edge it needs to make it to the top of any hiring manager's list.
Feature Image: Adobe Stock
By: Demetra Maragos – Demetra is a freelance writer who loves thinking outside of conventional lines while combining her passions for lifestyle and fashion in order to create brand centred messages.