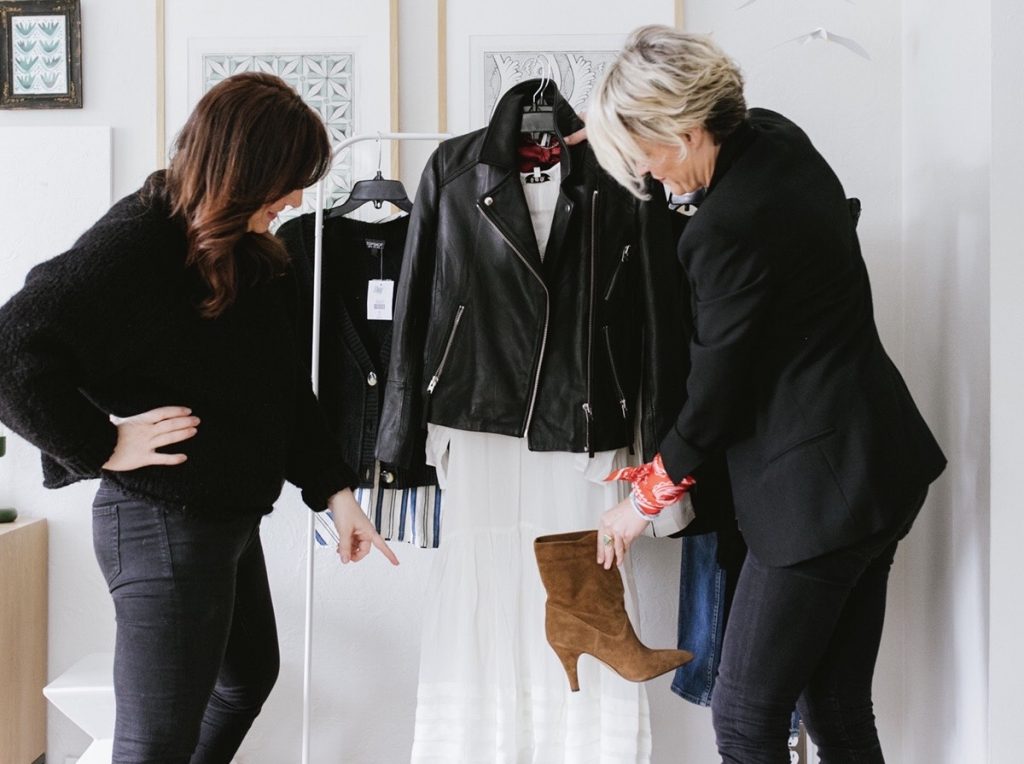 If you are a fashion lover and your fashion career goal isn't to be a designer, a fashion stylist really is the next best thing. As a fashion stylist, you get to immerse yourself into the world of fashion. You get to challenge yourself, play with your creative side and be a huge part of someone's image. It isn't just fun and games though, there is a lot that goes into this career. If it's something that you may be interested in doing, we have all the ins and outs for you here! Be sure to visit Style Nine to Five for fashion stylist jobs and more.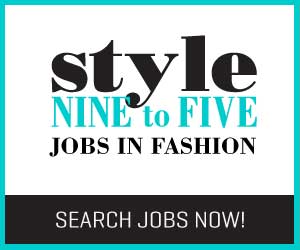 Not surprisingly, having a background in retail is extremely helpful. You learn about different types of fabrics and products. You learn what a customer is looking for, and you get a little bit of styling practice. In retail, you will have customers come in who want an outfit for an event, interview or work, and ask for your opinion on what they should wear. This is where you can flex your fashion stylist muscles and practice on a customer. You can pick pieces you think would work best for them and see how it all comes together.
It's not all about being a creative. It takes training. You may have a flair for fashion, but how do you translate that into personal style for yourself and others. To become an expert in this field, nine times out of ten you need to have the educational background behind you. There are many post-secondary institutions that offer diplomas or certificates in fashion styling. Find fashion stylist jobs here! You can study in Canada, the United States or even further abroad. After graduating with your certification, the next step is to land an internship. Whether it be at a fashion house or with an agency, you want to make sure you are learning first hand from the best.
There is a misconception that stylists are your personal shoppers and pick out what they want you to wear, or pick out clothes they like and convincing you to buy them. Or that they only work with celebrities for red carpet events. This is not the case. It takes a lot of knowledge and research to find the right pieces for the right person. You need to be 'in the know' for the newest trends. What trends are going to last and which trends are going to be just a fad. You need to know what trends your client should really invest in.
A stylist also needs to be knowledgeable in shapes and cuts of garments. Not all pieces work for all body types. A stylist needs to know what will and won't work for certain bodies. This way, they are ensuring that their clients feel comfortable and look great.
To become successful, you need to brand yourself. Network in the fashion industry to stay in the know. Go to events and make connections to try and land yourself new clientele. Make sure that you create a portfolio. A portfolio can usually be through your own personal website that also has ways to contact you and information about yourself. This is your digital business card. You would also want to add your professional Instagram handle so that you can share your personal style and tips for current and prospective clients.
For a stylist, the day-to-day can change. One day you can be meeting a new client and learning about their personal style, likes and dislikes. Another day you can be organizing and purging their wardrobes, keeping staples and getting rid of things that just don't work. Stylists also go out and pick pieces for their clients for try-on sessions. It's not all personal styling either. If you don't want to be a personal stylist, you can be a stylist for a brand or agency. This could entail styling photo shoots, runways shows, working on film sets – the options are endless. Each day is something new which means you can always be creative and not get bored.
Image courtesy of: Coco Kelley
By: Megan Renaud, Vancouver, @meganbrigette
Are you a job seeker? Find fashion stylist jobs here.
Are you an employer? Post your fashion job here.
Don't forget to follow us on Instagram for the latest fashion jobs, career advice and fashion trends!