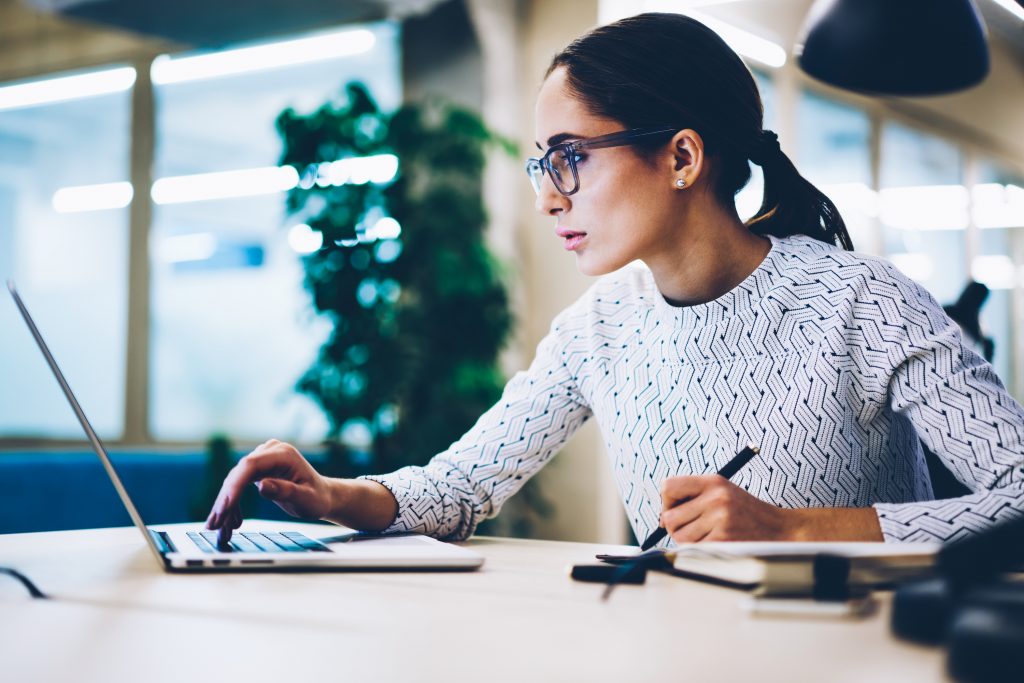 Gone are the days of generic resumes and cover letters that you write and send off to multiple companies. If you're hoping to get a call-back and this is your approach, you're probably at the bottom of the hiring manager's pile – or worse, you've already been discarded. 
The job-seeking market has some fierce competition with a new generation of savvy up-and-comers or those who are armed with connections and tons of experience. It's critical that you stand out in a sea of applicants, and that begins with your job application.
In today's job market, personalization is key, so let's learn how to tailor your application package to do two core things: show your personality, and align yourself with each company and the specific role you're applying for.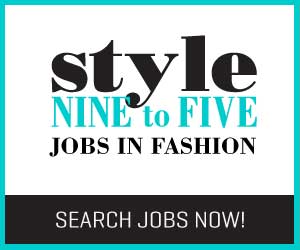 1 – Highlight Who You Are
This part of the process involves tooting your own horn, the way you're supposed to do on any resume and cover letter, but the modern – and effective – way to do this involves a few basic things:
• Make a personal connection
There may be a long list of candidates who have similar education and experience as you, so you really need to set yourself apart. Your cover letter is the place to let your true colours shine through, so don't waste the opportunity. Can you tie in a personal story or tie you have to their brand? If so, let them know!
Style Nine to Five's Founder, Christie Lohr, often advises her clients and followers to do this very thing. "What is you connection with their company? Maybe you've recently discovered their products and they've been a game changer. Or maybe a piece of their clothing was your first big splurge after you got your first job. Whatever it is, don't be afraid to share," Christie says. "In fact, this is what hiring managers want to see – that you have a genuine appreciation for their company."
• Show the why
So, you love their products or service, but we can all say that out dozens of companies. Why, specifically, do you want to work there? Is it because you love what they stand for in terms of sustainability? Have you heard great things about the culture? Just the fact that you're looking for a job isn't enough – express why you want to work for their company and not another competitor.
• Connect to your personal brand
If you don't think you have a personal brand, think again – we all do and you're going to want to tap into yours and make sure it shines through in every part of your application. Personal branding creates the chance to put together a solid package that speaks to you who really are, what your personality is like, and the things that you can't necessarily put into words.
Let's assume that your resume and cover letter are expertly written…but what do they look like? If you're staring at two black and white documents, start there. Can you light up your application items with a personal logo or signature, maybe in a colour that stands out or in a font that stands apart from the rest of the document? Or use one of Style Nine to Five's Application Package Templates that you can use to stand out from the rest of the pack.
Next up, take a look at your social media accounts – do they align with your branding? For example, you can be sure that hiring managers are checking your LinkedIn profile, so make sure it mirrors the rest of your application package. For example, can you use a LinkedIn banner image with a similar vibe that your other documents have? Think of ways that you can position yourself as a cohesive package that gives hiring managers a clearer picture of who you are, not to mention the fact that it simply looks better and will stand out in a pile of plain applications.
2 – Cater to Them
Now that you've got your own brand and personality shining though, let's take a look at how to tailor your application to each individual company. Just like any person, a hiring manager wants to feel like they're special and that you've gone the extra mile in letting them see that. Here's how:
• Address it personally
If there's one thing Christie strongly cautions against, it's the old-school "Dear Sir or Madam," or "To Whom It May Concern."
"I cringe when I see this at the top of a cover letter," she says. "There's nothing personal about it, it's completely generic, and it shows that you haven't put any effort into personalizing your application. It's a way to kill your cover letter before they even get to the first paragraph. Instead, see if you can do a little digging online to find out who their hiring manager or head of HR is and address it to them personally. If you can't find their name, just use "To the Hiring Manager of Lululemon," for example," Christie says.
This shows that you're not just spamming out the same letter to every company you apply for. It's all about the little touches.
• Align with their brand
If they're an all-natural, sustainable brand, consider using a header or image that is nature-inspired. Or if their branding is really modern, pick a clean and simple font rather than something more traditional like Times New Roman or anything calligraphy-looking. Again, these small details can really make it feel like you already fit in with their brand..
• Make their job easy
Let's face it, hiring managers are going to do some digging. As mentioned, they'll likely head right over to your LinkedIn page, so why not link directly to your profile in the header of your resume? Or, if you have a website or online portfolio, create hyperlinks to those URLs so they don't have to go searching. This makes it super easy for them to see what you're trying to show them, and people really appreciate when you can streamline their job and make the most of their time.
• Pick up on the details
You've got one page for your resume and one for your cover letter, so it's time to cut to the chase. Zero in on the specific skills and duties they mentioned in their job posting and make sure to highlight how you have the skills, experience, or education that relates to what they want.
Taking the time to go the extra mile with your application makes all the difference in whether you get a call-back or if your resume ends up in the trash. Follow these easy tips for an application package that you'll be proud to send.
If you want to whip your resume and cover letter into top shape and really capture hiring managers' attention, turn to Christie for a Resume Refresh or Cover Letter Refresh. You'll get the personalized service and expertise you need to send out your application package with confidence.
By: Jeanine Gordon – Jeanine is a freelance writer and editor with a passion for creating stellar content for global brands and small businesses alike – specializing in fashion, beauty, and lifestyle.
Feature Image: Adobe Stock