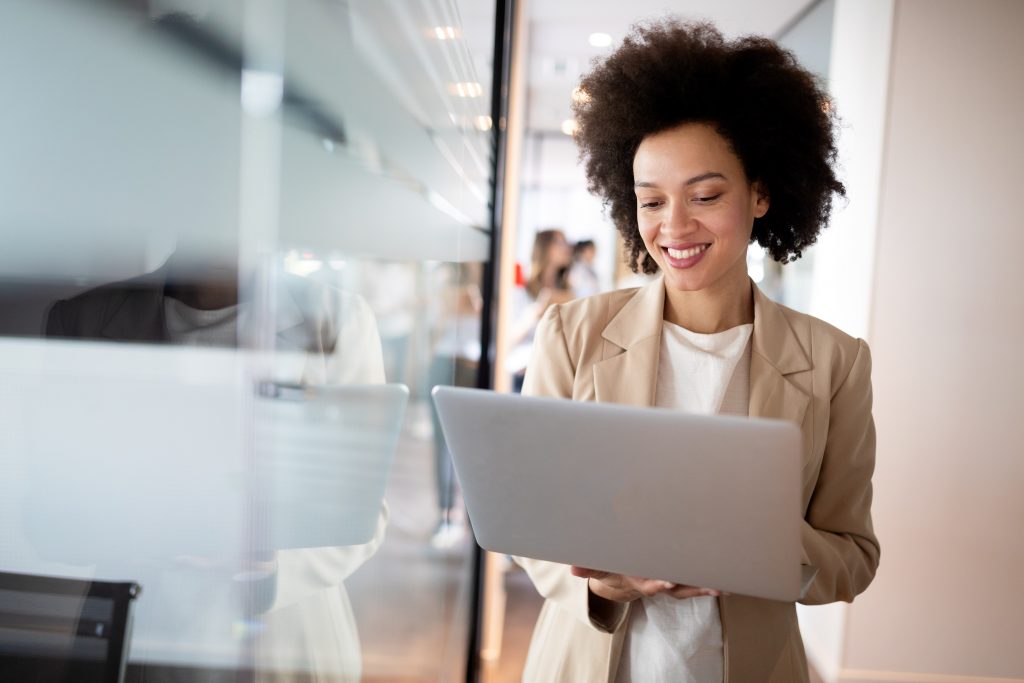 Whether you're a recent graduate, someone looking to change directions in your career, or re-entering the workforce, there's a common challenge you will likely run into – lack of experience. 
It can be frustrating when you encounter first-hand that the, "you need the experience to get experience," reality that exists. I know from my experience that it can be daunting and intimidating to look at entry-level jobs with a long list of "requirements" I don't yet meet. Particularly, as a recent graduate, you likely have even less experience to work with.
You might feel discouraged (I know I have), but don't worry, there is still so much you can do to stand out in the application process. It's all about creating an impressive application overall to convince the employer to give you a chance. 
1 – Highlight Your Strengths
You might not have the exact experience that they're looking for just yet, but between the lines of the job description are strengths required to get the job done. These strengths aren't necessarily specific to industry, but will serve well no matter what. For example, if you're very resourceful and a great problem solver, it might not matter that you don't have some of the professional experience that they want. Show the hiring managers how you've used problem-solving skills in the past, and relate it to the role. Try to highlight the things you are strong at to a point that takes away from the fact you have little experience.

2 – Show That You're a Self-Starter & Lifelong Learner
Today's digital world is full of accessible online education and courses, and there are definitely things that you can learn on your own to get a head start. In your application, discuss what you're doing to learn more and maybe even add relevant links if you've done something you can show off.
This shows them that you're ready to hit the ground running and ready to learn even before you have the job, and that you're willing to learn more along the way. For example, maybe you're applying to a social media position where you'll be the lead for all things Instagram content. You might not have experience running a corporate social media account, but you can certainly showcase that you've taken social media courses and that you run your own successful account. You could even take it a step further and research trends on the rise in the respective industry and include that in your application.
3 – Research the Company
This is something you should do no matter what,  but especially when you don't have the experience they're looking for, you need to impress. Research the company you're applying to – understand their values, their mission, and the history behind the company. Your findings can be sprinkled throughout your cover letter – but mention something in the first paragraph to grab their attention or as a closer to wrap it up.
You can also use your findings to dictate or help with the strengths that you list on your resume. While researching, do you notice the types of people they typically hire or the problems they are trying to solve? For example, do you notice if they hire great storytellers? Problem solvers? Communicators? These types of details can be found by going to the company's LinkedIn page and looking at their employees. Take a look through their experience and background (be sure to go into private mode if you don't want them to notice). If something comes to mind while researching, find a way to weave that into your resume if it's true to your existing strengths.

4 – Deliver a Unique Application
You have to make an impact with the delivery of your application especially when you can't wow them with your experience. You need to showcase what sets you apart from the other applicants. Take some time to put together an application that is unique and creative (while still matching the type of job you are applying to.)
This could be in the form of a video application or a portfolio – a chance for them to get an insight into who you are and how you might fit at their company. Depending on the role, a portfolio might be a great way to highlight what you can do, but make it creative and avoid cookie-cutter layouts. 
Remember to put detail and effort into your resume and cover letter so that it stands out at first glance. By personalizing your application (a concept that Christie Lohr, Founder of Style Nine to Five always advises on), you'll be well on your way to creating an application that impresses. 
5 – Highlight Unique Personal Experiences
Make sure to talk about your non-career experiences that have in some way or another have contributed to your personal development and positively impact how you work. Whether you have volunteer experiences, experiences with extracurriculars (maybe you were in charge of your school's newspaper, or were a team captain), there is a high chance you grew or learned something in that experience.
Your unique experiences, life challenges, and worldviews are what sets you apart from other applicants. These are also things that no one would know unless you tell them! The things you've gained from those experiences – whether it be leadership skills, project management/time management, problem-solving, or agility – are valuable.
For example, a few years ago I was in an Intercultural Studies program, and as part of it, we went to South-East Asia for 7 weeks. This is one of the experiences I bring up in my cover letter/application to talk about adaptability – something I developed through this trip, as well as gaining an understanding/appreciation of different cultures. No, it doesn't tell the employer I could do the job per se, but it tells them something different I bring to the table than someone else. I relate this adaptability to things within the job – especially when it comes to jobs in social media (an everchanging landscape.)
Without the experience that the company is looking for you, you will have to go the extra mile to convince the hiring team that you could do that job. The good news – Style Nine to Five is here to help you succeed. Believe in yourself, get creative, and don't be afraid to take risks – you won't know until you try!
Looking for more support on how to level up your application and land your next job, even without much experience? Work with Christie to create an impressive cover letter and resume that will get you noticed.
By Jenna Yeomans – Jenna is a freelance community manager and writer in Hamilton, ON with a passion for storytelling, creativity and supporting small businesses.
Feature Image: Adobe Stock