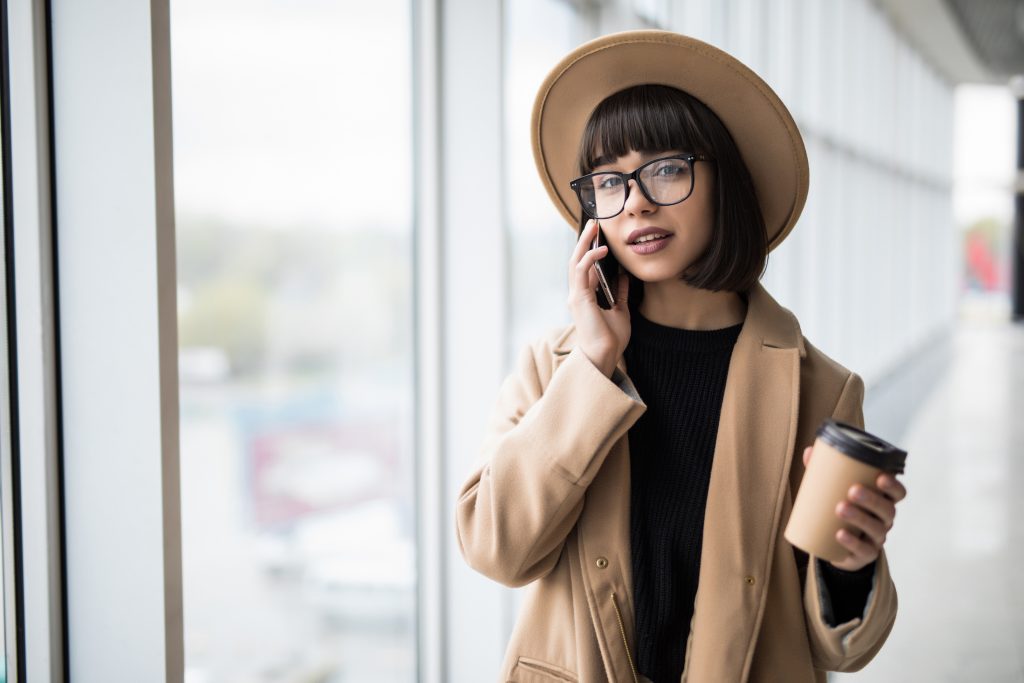 Rejection is hard, but we've all been there! If you've been turned down by a few companies, it's important that you pinpoint the reasons so you can improve on your interview skills. When you're told that they're going in another direction, it's so valuable to follow-up with the interviewer to thank them for the opportunity and request some feedback. This not only shows that you were passionate about the role, but that you're also eager to improve. This is great for personal growth and will also keep you on the company's radar if there are any other roles that better suit your skillset. Here are a few reasons why companies may be passing you over for their positions.
1. You Lack Experience
As frustrating as this is, sometimes it's true, especially for new graduates. Often, companies are looking for at least a year's experience for entry level roles. It's key when you're in post-secondary school that you take advantage of internship opportunities to gain exposure and experience in your desired industry. But, if this wasn't the case for you, no stress! In this situation, (which many of us are in) in lieu of industry experience, highlight transferable skills you have gained in other roles. If you're applying for a position that involves a great deal of teamwork and multi-tasking, did any of your previous roles require these skills? For example, maybe you have worked as a server, emphasize the fact that during the restaurant's busiest hours you had strong and clear communication skills with the rest of the staff, while still remembering orders and ensuring that all customers were satisfied with service.
If you're lacking in experience, you can also put a spotlight on projects you completed in school. Drawing attention to the fact that you were looking for opportunities that simulated industry experience is also a great tool to demonstrate your skills. Was there a pitch competition you competed in? Or were you involved in the school's newspaper or magazine?
2. You're Underselling Yourself
Don't sell yourself short! Interviews are your time to let employers know how amazing you are for this role, it's not the time to be modest. You want to excite your employers about you joining the company and your interview is the time to give insight into your abilities and personality. When speaking face to face with a potential employer, it can sometimes feel uncomfortable to talk about how perfect you would be for a role. During your interview, continue to remind yourself the reason you're there is to talk about your skills and outshine the competition to solidify a new role for yourself.
3. You're Over-Qualified
Being too qualified for a position is disheartening because feel like you're stuck between a rock and a hard place. In this situation, it's best to keep applying for roles that are in line with your education level and experience, but if you're overqualified, use your interview to "make a case" as to why this role needs someone with more experience than required. Get ahead of this question, as it's inevitable that an employer will want to talk about your experience. For example, the company may be looking for someone with two to five years of experience but you have 10. Why would it be beneficial to them to have you on their team? A great thing to do in this scenario would be to emphasize your potential to expedite company growth because of your extra experience . From your additional experience in the field, you're able to close gaps faster than someone who is newer to the industry.
4. Your Interviewing Skills Need Honing
If you're finding that you're making it to the interview but not sealing the deal, your interview skills may need some polishing. Being prepared for an interview is a must. This means researching the company and giving yourself time to think about potential questions. Your answers shouldn't sound scripted, but you should have a general idea of what you're going to say when asked, "Why are you a great fit for this role?" Think of three to five examples with metrics that quantify some of your success. If you're applying to a role as a social media coordinator, providing the number of followers you grew an account by gives employers real-life insight into your skills and abilities.
Another great way to show you have done your research is to use some of the language in the job posting during your interview. Also, tying in the company's mission and vision statements into your answers is incredibly effective. Finally, when talking about your previous work experience choose examples that highlight the skills they are looking for. Provide the employer with concrete examples to create a full picture of why you're the best candidate. For example, if you're applying for a role in creative marketing and the company is looking for someone who thinks out of the box. What is a project that your idea differed from the rest of your former colleagues and why did it resonate with consumers?
Applying and interviewing for jobs and not getting the offer can feel draining, but it's crucial that you stick with it. Although it may not seem like it at the time, a job rejection actually means that you're one step closer to your perfect role. It's important not to take a company going into another direction personally, although it's hard. Use this experience to better your interviewing skills!
In need of a little direction? Feel like your career is at a standstill and not sure what to do about it? Style Nine to Five has got you covered! Book a Virtual Career Meeting with Founder, Christie Lohr. Christie will help you develop the next steps to get you where you want to go.
Demetra Maragos – Demetra is a Master of Arts candidate at New York University, who loves thinking outside of conventional lines to combine her passions of everything culture, fashion and lifestyle.
Feature Image: Adobe Stock