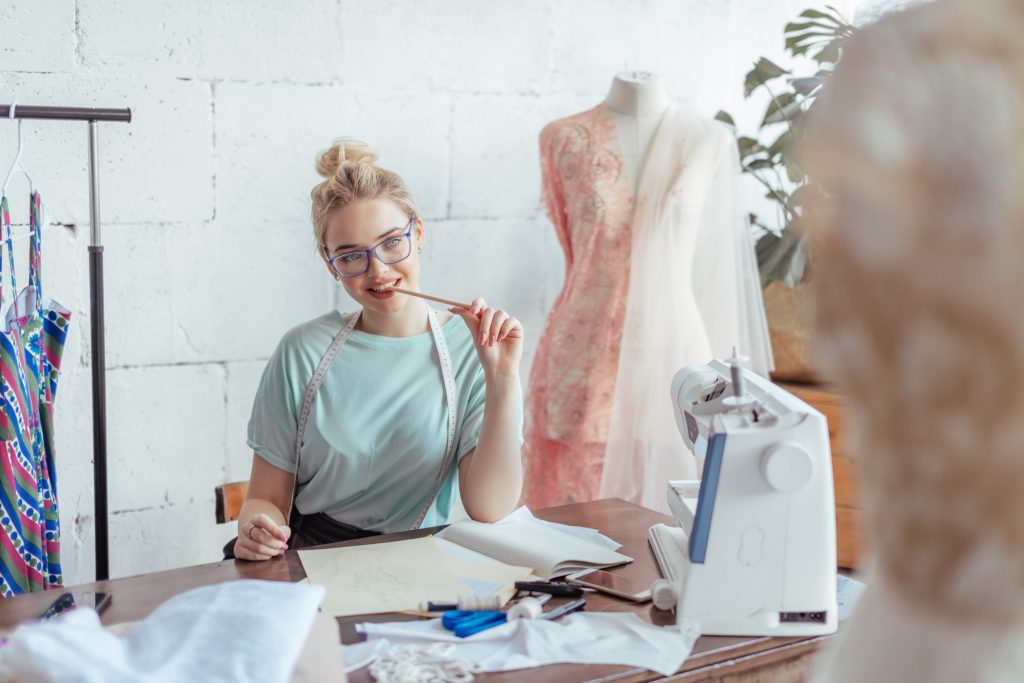 Feeling stagnant at work? Can't find work at all? The new year is fast approaching, and this is a great time to make some changes in your career journey. Here are five different things you can do to make some changes to your career path in 2022 – maybe they'll land you a few steps closer to your dream job.
1. Set New Career Goals
Before a new year, it's always beneficial to reflect on the year you had and see how to grow moving forward. Apply this to your career by determining if you managed to achieve any of your career goals. These goals can be as specific as becoming a manager or receiving a raise, or more general, like learning any new tech skill or exploring a new field. There's no right or wrong way to approach goal setting, as long as achieving them will bring you a step closer towards your dream job.
Even if you have already achieved your career goals this year, you can replace the completed goals with new ones. If you haven't accomplished them yet, you can make a plan on how you'll reach them in the new year. And, if you didn't have any career goals to begin with? It's not too late to put some objectives in place now to keep you motivated in 2022!
2. Update Your Application Package
Maybe you've gained some new skills, completed a few courses, or taken on new responsibilities at your current job. With those in mind, now's the time to update your resume and LinkedIn to reflect these changes! If you're in a field that requires a portfolio, this is also an opportunity to look back at the work you've done over the past year and make changes to what you include in your portfolio.
Even if there are little to no new achievements to highlight, it's still worth going into the new year with a new start through minor updates or edits. Even changing the layout of your LinkedIn and application package will be refreshing.
3. Attend Networking Events
Do some digging on social media and see if you can find any upcoming networking events in your industry to take advantage of. Even events in adjacent industries, or for fields you're thinking of switching to can be beneficial to attend. This is a great way to shake up your career journey because you're sure to meet new people and learn about opportunities you wouldn't find anywhere else.
Virtual events are predominant right now, which is great because you can attend a ton of them without even leaving your home. They're also a good place to start for someone who isn't used to going to networking events, since you're somewhere you're comfortable and have the screen as a buffer. By the time you've tackled a few of these, you'll be a pro.
To get ready for a networking event, prepare your elevator pitch and some questions or conversation topics. Do some research on who else is attending, and update your LinkedIn to ensure you can make connections immediately. The right networking event could completely change your career path moving forward, and even if it doesn't, it still helps you get your name out there, which is always a beneficial thing.
4. Upgrade Your Education
Schools are currently taking applications, so it might be worth looking into courses if you have the time and money to spare. If you're a graduate, consider improving your skills with a post-graduate certificate – these courses are generally one year and plenty of them offer an internship to propel you forward in the industry.
If you don't have the time or money for a comprehensive program, taking even just one course can be helpful. You don't even have to attend a physical school or learn from a proper instructor. There are a huge number of free courses on websites like HubSpot that can be completed at your own pace and look great on a resume.
5. Change Industries
This may sound drastic, but changing industries is something worth thinking about. If reflecting on your work life this year made you realize that it was unfulfilling for you, figure out how to start making 2022 an incredibly rewarding year for you. Take some time to research other careers you might be interested in, attend information sessions for courses and conduct informational interviews with people within these fields. From there, update your application package and skill set to prepare you to successfully change industries. Who knows? Maybe you haven't even discovered your dream job yet!
Even if you're thriving in your work life, there's always room for growth in your career journey. A new year offers a great opportunity to try and make some changes to see where your career can take you.
Need further help figuring out your career journey? Ask Style Nine to Five Founder, Christie Lohr, One Career Question!
Emily Morrison is a freelance writer and media professional with passions for film and storytelling.
Feature Image: Adobe Stock