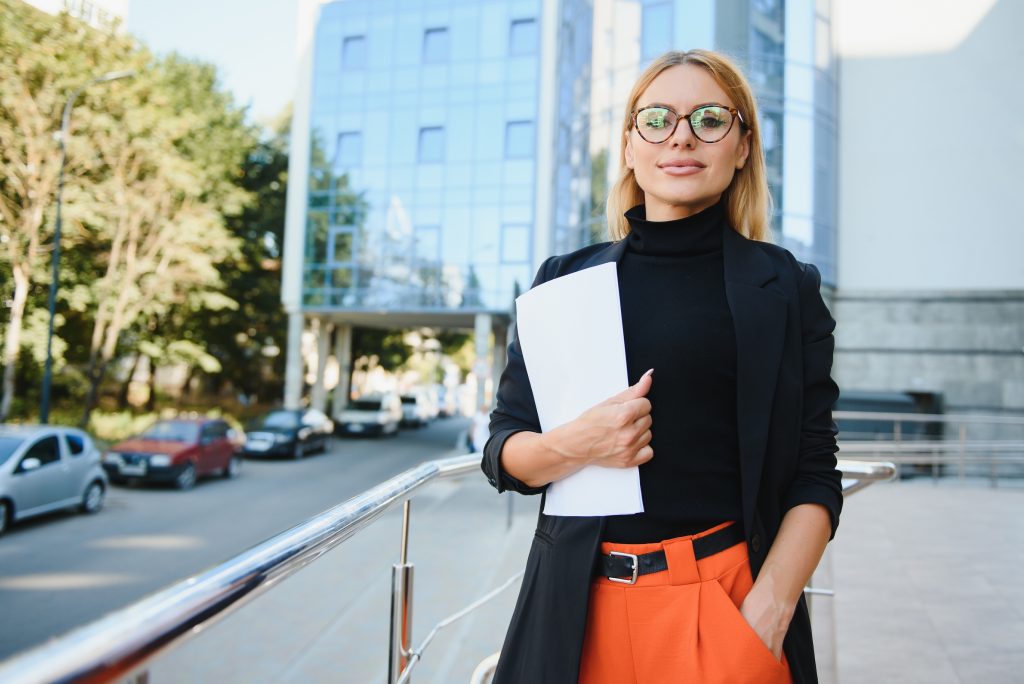 It's official. In this tech-savvy generation, the days of highlighting job ads in the newspaper and dropping off resumes door to door are mainly a thing of the past. Job hunting in 2021 has a new look and feel now that we have the internet at our fingertips.
So, where to look for employment listings when you've exhausted your go-to resources and are fresh out of ideas? While career websites like Indeed, Glassdoor and ZipRecruiter are common starting points, they're pretty standard now and have become oversaturated with competition, are at times outdated with expired postings and often lead you to other career sites anyways. These sites offer a mishmash of many different vacancies across various industries and depending what you're looking for, a targeted job search will yield only a handful of good prospects.
Style Nine to Five is fashion-specific job board and recruiting agency, but not everyone wants to work in fashion. That's why we've rounded up some viable options of websites and methods to help those of you in other industries find new opportunities.
Niche Job Websites
While the main job search engines advertise a multitude of empty positions across many different fields and professions, there are many more career sites to be considered that are specialized in their niche industries. With these job search engines, you may not be able to apply an advanced search with filters, but you will find the specialized positions that you are looking for to narrow down opportunities that meet your needs.
We have to start with our own website, Style Nine to Five of course, for the best fashion jobs, retail jobs, digital marketing jobs, etc.
For those of you in media and communications, Media Job Search Canada has always been one of my favourite tools to finding work in this industry.
AngelList, Working Not Working and Freelancer are three sites you have to check out if you are a freelancer or creative professional looking to work for a startup in a marketing or tech capacity.
Head over to CultureWorks for listings in the cultural sector, and the Public Service Commission for government work.
In the non-profit world and social services field, Charity Village is one of the best!
Lastly, Health Care Jobs offers a wide variety of openings in the medical related roles.
Recruitment Agencies
Some companies opt to outsource for their hiring processes to fill empty positions. These recruitment agencies headhunt the best talent so instead of you applying for the job, they also reach out to you directly to fill roles that match your skillset and needs! Just like career websites, these agencies often staff for specific professional domains or a variety of disciplines. Some industry-specific staffing agencies include TalenCore for IT candidates, Clarity if you're looking in for work in finance, IQ Partners in the area of sustainability, social impact and non-profit, LRO Staffing for government jobs and more. These firms are usually specific by region, so always do your research to discover those in your area.
Company Sites
If you already know which companies you'd like to work with or for, compile a list and make sure to check their websites under the "Careers" or "Jobs" page for vacancies on a regular basis. In the event that there are no advertised roles on their website, you can alternatively find their contact information and cold-email them to express your interest in joining their team to contribute your expertise to their company.
Social Media
The same above goes for companies and their social media accounts. It's very common for businesses to post about career opportunities on their Instagram stories and posts. Engage with these companies on their social media posts to get noticed as a potential employee – this may work in your favour down the line. Follow your target companies on LinkedIn and Twitter as well to be the first to know if they are hiring for any particular positions.
LinkedIn
For LinkedIn in particular, you can register for job alerts with the keywords that you're searching for, and you'll be notified every time there is a new posting. Applying with LinkedIn is as easy as clicking the "Apply Now" button and filling out any additional information required by the employer, and you can even boost your chances by looking up the hiring manager and sending them a connection request along with a personalized message, just like you would if you were sending a cold-email.
To give you more perspective on the benefits of connecting with a hiring manager, Career Connectors suggests that you go for it if it feels right for you! Connecting with the hiring manager could increase your odds of landing an interview, give you the chance to really stand out because it shows that you're willing to go above and beyond, and it will also give you additional information as to who the interviewer is and what similarities you might share.
There's a lot to be considered here, so do what it right for you and your career journey. Whether you've begun to explore the ideas above or are just getting started, get inspired to get creative with your job search! There are many new opportunities waiting for you out there, it's just a matter of finding them by leveraging your online resources and network.
Not hearing back after sending out job applications? Perhaps what you need is Style Nine to Five's Resume Refresh with our founder Christie Lohr to help you stand out and get that job with a brand new CV!
Anita Hosanna is a freelance fashion stylist and creative consultant with a love for community, fashion journalism and fashion tech.