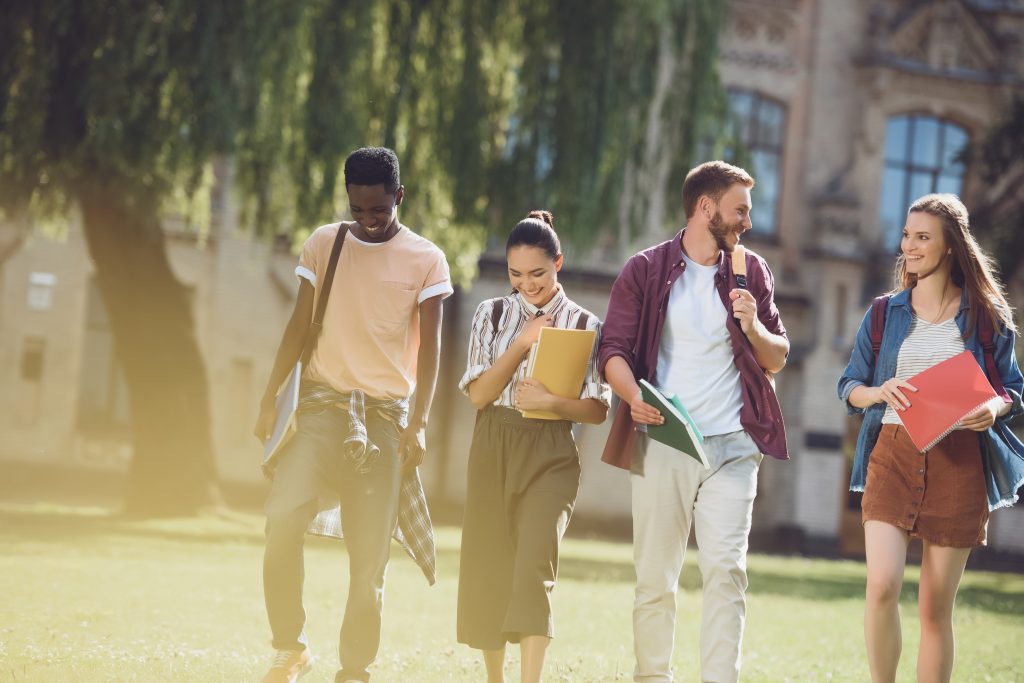 Post-secondary education requires countless hours of hard work, and is also expensive, which is why you want to make the most of your experience. Although you have completed your undergrad, diploma, or a certificate program, you might find that this may not directly lead to your dream job. Post-secondary institutions want to see their students succeed and provide valuable resources outside of the lecture hall that many aren't even aware of. Below are some things offered at post-secondary institutions that will enable you to build connections and relationships in your desired industry.
1 – Attend Professor Office Hours
Forging relationships with your professors can be so beneficial. Your professors are industry professionals and have years of experience in your field. Try selecting one or two professors whose career paths closely mirror your desired one. By setting up a meeting with your professor you are no longer just a number and they can put a name to a face. When preparing for these meetings, you should have specific questions ready as they have limited time. You should not ask questions like, "I want X job, how do I get it," but something like, "I know you have an extensive background in X industry, this is my work experience, how can I build on this in order to gain more insight?" If you're looking to further your education and apply to a Master's program, professors can be an excellent reference. By building a relationship with them, they are better able to give insight to your next steps.
2 – Set Up a Meeting at the Campus Career Office
Career offices on post-secondary campuses are so under-utilized, and can be helpful in making upward strides in your career. Career offices offer students services like resume and cover letter review in order to ensure that when submitted, applications are not being overlooked. They might also have insight into on and off campus opportunities like internships that will bolster your resume. When entering these meetings it is important to be clear with your career counsellor on the type of opportunity you are looking for, so when reviewing your cover letter and/resume so they are able adjust your language or format accordingly.
3 – Connect with Your Faculty Advisor
Faculty advisors are an excellent resource to make the most out of your post-secondary education. They're able to suggest specific classes in order for you to gain the most out of your experience. Often, when pursuing a general degree, diploma, or certificate, your options may seem overwhelming and unspecific. Meeting with your faculty advisor can help you narrow down your options so you can tailor your course list to your interests and your ideal place of employment.
4 – Attend Faculty Job Fairs
Although jobs fairs may seem old-school, they are such an effective way to meet industry professionals. Usually, your post-secondary institution will announce which companies will be in attendance. Focusing on a few companies listed and research them, so when meeting representatives, it's clear that you have an in-depth understanding of their mission and goals. In addition, always have a digital copy of your resume readily available, as they may invite you to connect on the spot. Finally, don't be shy to add the recruiter on LinkedIn after your meeting, and sending them a quick follow-up message to further differentiate yourself.
Remember, your post-secondary institution wants to see you excel! There are so many under-utilized programs in place that can help you make the most of your university experience, and most importantly, closer to your dream job. Although these options are available to you, taking initiative is so important as your experience is what you make of it. These resources and offerings will help to gain that competitive edge when trying to get into the workforce.
Is your resume just not representing your personality? Try Style Nine to Five's Resume Template service, where you will receive a creative resume and matching cover letter template that suits you! In addition to this, the package also includes step by instructions on how to make your resume stand out from the rest. 
Demetra Maragos – Demetra is a Master of Arts candidate at New York University, who loves thinking outside of conventional lines to combine her passions of everything culture, fashion and lifestyle.
Feature Image: Adobe Stock