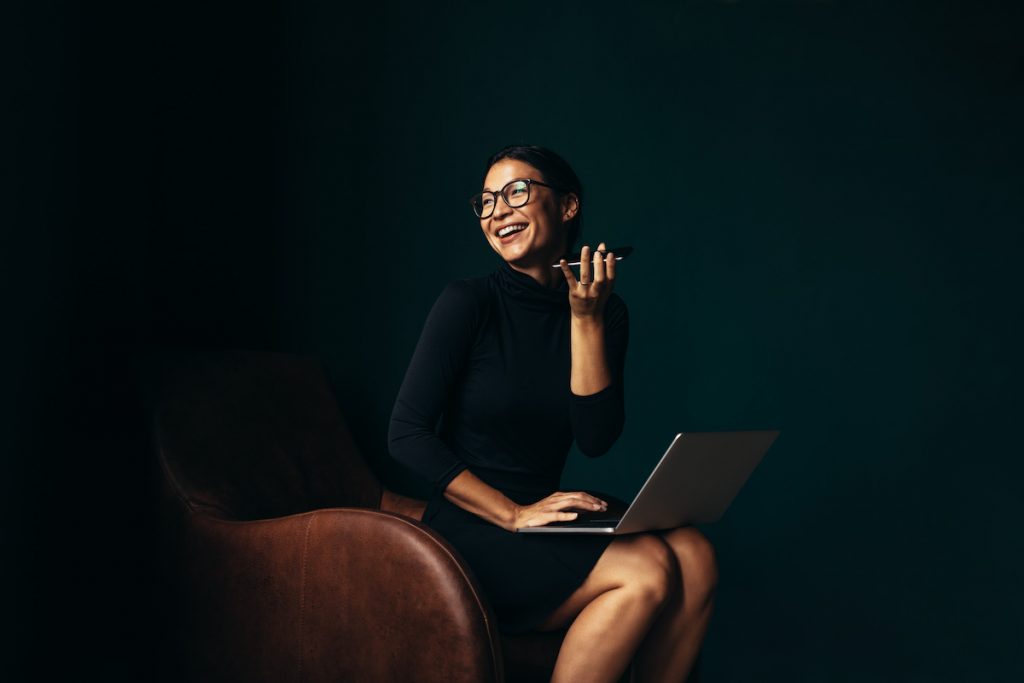 Social media is a major part of our life and if we're being honest, we probably spend more time on it than we would like to admit. If you're feeling guilty about the time you spend on Instagram, give yourself a good excuse to be on there and follow some leading thinkers to keep you motivated while scrolling. Plus – LinkedIn isn't just about job hunting and connecting – it can be a great place for content consumption that is career related and industry related. Here is a quick list of who to follow for 2023 on IG and LinkedIn for professional success.
LinkedIn
Maria Brito
Maria is a leading voice in creativity and innovation. Her LinkedIn feed is updated often where she shares pertinent articles on how you can broaden your mind, your imagination, and creativity, ultimately leading to innovative ideas.
Eva Yazhari
Eva is a venture capitalist who shares articles on how you can invest your money in a meaningful way. Beyond our career, a strong understanding of our finances is the second part of the picture. Once you're earning money, what do you do with it and how can you make the most of your pay cheque?
Lauren Simmons
Another woman in finance, Lauren Simmons helps to demystify finances and investing. Lauren shares helpful tips, like how to play the long game and teaches the financial literacy that has been gate-kept for far too long.
Katarina Sitnicic
Digital Talent Acquisition at Canadian fashion staple Aritzia and one of the company's hiring managers. If you're interested in one of Canada's leading fashion brands follow Katarina to be first in line when a new digital position is posted!
Instagram
Amina Altai
Your virtual business and career coach Amina Altai. Her IG is brimming with tips and tricks for corporate girlies. From thought exercises, mantras and journal entries to Q&A's. Her actionable tools will help you work through your limitations and reach your professional goals.
Christie Lohr
Style Nine to Five Founder Christie is an excellent resource on Instagram. Her video content is approachable and consumable and she shares quick career tips daily and breaks down some of the most complicated topics, like salary negotiation, how to handle tough interview questions that are easy to adapt and make your own.
Style Nine to Five
Are you following Style Nine to Five on Instagram? If you're currently looking for a job, you need to follow! As a follower, you gain exclusive early access to new job posts, plus, we share quick tips and career guidance in carousels and video format. You can save these in a "Career" folder right in the app to access as needed.
If you have your heart set on a dream company, engage and follow as much as possible with that specific company. Familiarizing yourself with their products/services/campaigns/voice puts you at an advantage over other candidates. Keeping in the loop of what your dream company is doing offers you the opportunity to bring up suggestions, or improvements, or just conversation pieces in your interview. Following employees on LinkedIn, especially in HR, is an opportunity to be first in-line when external job postings go up. They may also share insightful articles and tips on getting your foot through the door to your dream job.
If you'd like to start connecting on LinkedIn, but you want your profile polished and perfected first. Book a LinkedIn Profile Refresh with Christie to highlight your achievements and get noticed by recruiters!
Sheila O'Neill is a creative, innovative and inspiring storyteller with a background in fashion.
Feature Image: Adobe Stock