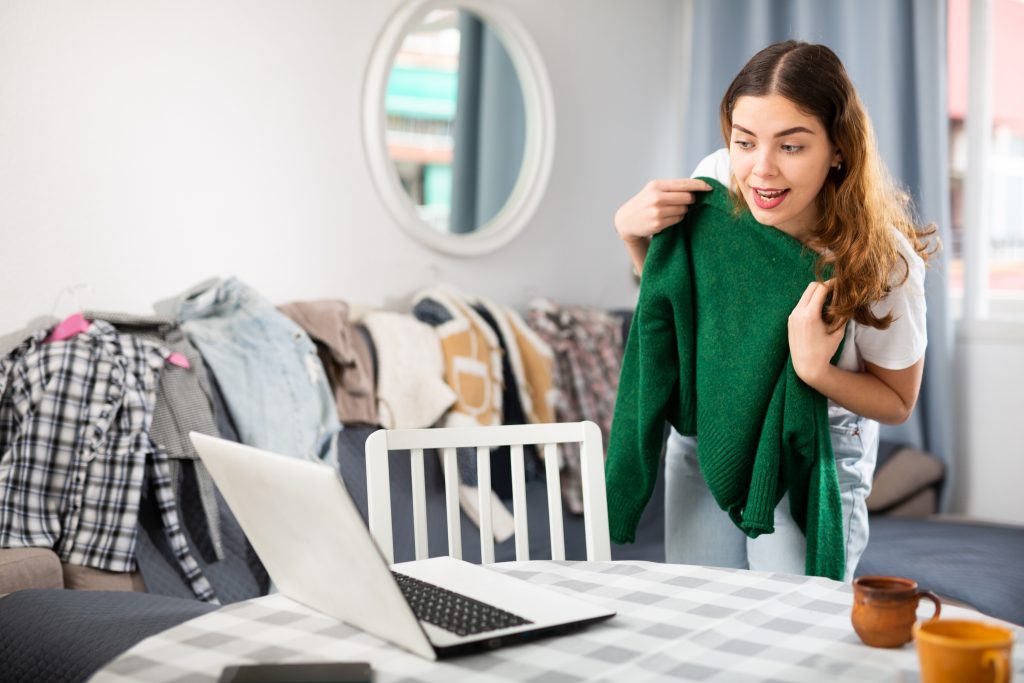 Your social media presence could be the link between you and your dream career. And we're not just stopping at LinkedIn, either; Instagram, Twitter, TikTok – all of them are great places to show your work and stand out from other people in the field. So, how should a professional be maximizing their presence on these platforms?
1. Show Off Your Talents
If you have a professional social media account, this should be your default setting – showing off your work! Social media is especially great for those in creative fields because it offers the opportunity to build an online portfolio that anyone in the world can stumble across and follow for more. Post pictures of all the campaigns you've styled for, link all the articles you've written with your favorite excerpts, and share the newest samples of your video editing expertise.
Another great thing about social media is that it allows new professionals who don't have much in their portfolio yet to show off in their own way. "Social media is your chance to show off what you can do, even if you don't have direct experience," says Style Nine to Five Founder, Christie Lohr. Having evidence of what you're capable of on social media can very well get your foot in the door of your dream field. Many people have shown off how they'd style certain clothing articles on TikTok, posted their hobby photography on Instagram, started blogs of their writing, and so on, only to have a career launched that way. You could be next!
Plus, your work isn't the only thing that social media is good for showing off. "You can show how well connected you are as well as show off your authority and thought leadership by writing LinkedIn posts on your area of expertise," says Christie. Whatever value you can show through your social media pages, post it!
2. Practice Your Skills
If you're brand new to the field and haven't done anything professionally yet, use social media to showcase what you'd do if you were already working in the industry. "Want to be a writer but you don't have any published work yet? Use your tweets and Instagram captions to showcase your clever writing style," suggests Christie. "Are you an aspiring designer but don't have a portfolio? Use Instagram as your own personal lookbook to show off clothes you've created for yourself or your friends."
This way, you have a tangible reason to keep practicing – after all, you need to populate the page – but also a way to see feedback on your work. You can take note of which posts are performing the best and see genuine compliments or criticism on your work in the comments.
There are plenty more skills you can use on social media to practice, too. Even just trying to be witty in the few characters you're allowed on Twitter can boost your writing ability. When you see the follows, likes, and retweets begin to pour in, you'll know you're on your way to a copywriting or marketing career. Even comedians and writers have gotten started just posting on Twitter! The same goes for TikTok and Instagram with creating compelling visuals. And if you'd like to work in social media or advertising in general, even your own personal account is a great opportunity to learn to read and analyze social media data, as well as figure out what you can do to garner a bigger following and more attention.
3. Make Connections
Obviously, LinkedIn is a great place to connect with other professionals in your field, but have you ever considered doing the same on the rest of the social media landscape?
There are tons of other accounts in the same boat as you – posting pictures of clothing they designed, tweeting links to articles they've written, or simply posting content they'd like to go viral while sharpening their content creation skills. Follow them all – whether they've been in the field for years and won the dream position you aspire to or they're just starting out with followers in the single digits – and make sure to interact with their stuff as much as possible. You shouldn't be shy to reach out in direct messages, too, especially once they've followed you back and liked a few of their things – clearly, they're interested in your content, and that could lead you to the right gig!
What Not to Do:
That all being said, there are some things you shouldn't do when using social media to further your career. After all, Christie says, "hiring managers are definitely looking at your social media!"
Although hiring managers are watching, it doesn't mean you need to have a completely squeaky clean, professional image – you just need to be professional where it counts most. "You don't need to delete every picture of mimosa brunches or poolside vacations—you're human, after all. But, do keep it professional when it comes to work," advises Christie.
Think of the things you wouldn't want to see on someone's page if you were an employer and found their account. "For example, you might want to rethink all of your tweets where you complained about your job or used hashtags like #worksucks," Christie says. Complaining about your job would be a red flag in an interview, so don't do it on social media either!
But, if you would like social media to remain your personal space where you can go to be wholly yourself and complain about whatever you want, you can still find a way to use it to benefit your career, too. "If you're really concerned about your personal photos, consider making your account private or deleting a few inappropriate posts while you're actively looking for work," suggests Christie. "You can always create a separate account if you're using your social media as a portfolio, if you're an aspiring designer, for example. Then your feed can be 100% focused on the pieces you've created instead of getting mixed up in pictures of your latte art or beach sunsets."
But how do you ensure that that's the side of you that employers will see? "Link to THAT account on your resume so it's really easy for hiring managers to click on it and focus their attention there," says Christie.
So, whether you want a new job or you just want to meet other people in your field, social media is a great place to show off what skills you're working with. And, who knows? Your dream job could be a few posts away!
Want your resume and cover letter to pop? Use a Style Nine to Five Job Application Template!
Emily Morrison is a media professional with passions for writing, film and popular culture.
Feature Image: Adobe Stock