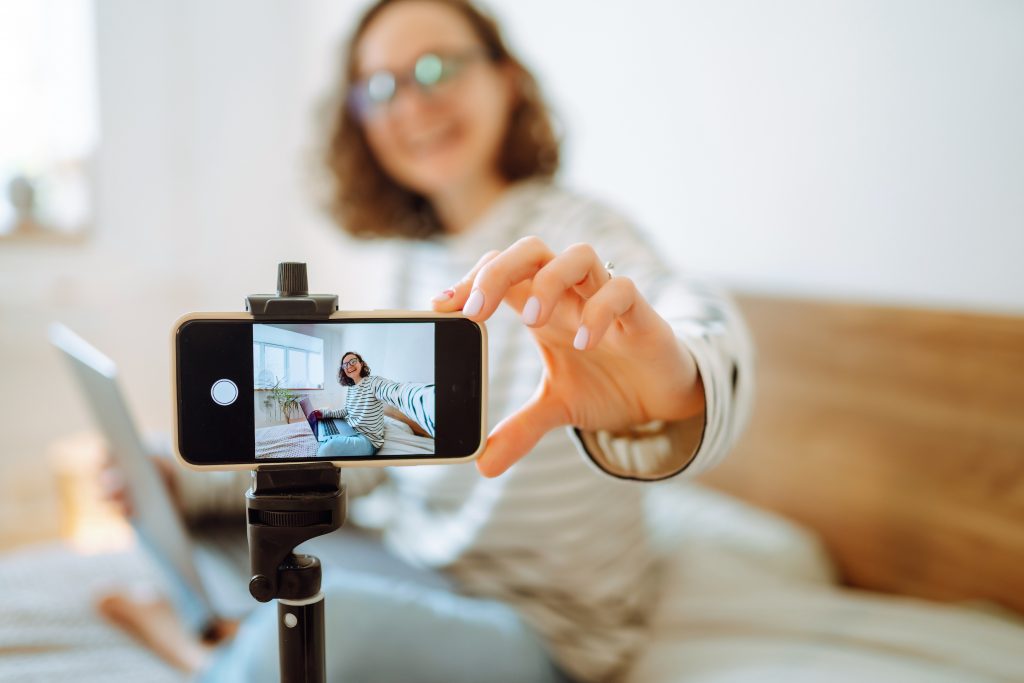 If you're looking to break into a career in fashion (or any other creative field) having an impressive portfolio that shows off your creative skills is an essential part of your application. There are a few ways to build a portfolio, but what if you could leverage some of the platforms you've already built a solid network on to display your skills? Is social media the new portfolio?
Why Use Social Media as a Portfolio?
Social media is a great place to keep a catalogue of your work because it's free, comes with a built-in audience (or network, if you will) and you can advertise your work for without a huge financial investment. While other digital portfolios can be time consuming and costly to set up, there is zero cost involved with setting up and maintaining your social media profiles. They are also super easy and quick to use. With other traditional portfolios, someone usually needs your link to find you. With social media everyone is on there already, so you have a higher chance of more eyes on your work!
Depending on the role you are applying for, social media platforms such as Instagram and TikTok can lend themselves quite nicely to a portfolio. Whether you're a photographer, videographer, writer, marketer, graphic designer, fashion designer or social media manager, you can use your social media platforms to showcase your work. Here's how:
1 – Commit to Your Brand
First things first, if you're going to use your social media as your portfolio, you should commit your profile to the cause. For example, if you're a fashion photographer using your Instagram as your portfolio, your entire grid should include fashion photography that you have shot and that you are proud of. Your branding should be consistent across the portfolio, so that someone looking you up can look at your grid and immediately know if your work is a fit. If you are still inclined to post things off-brand on your account, consider having separate personal and professional profiles.
2 – Include Reviews and Testimonials
An essential part of any portfolio is name-dropping clients you've worked with and including reviews and testimonials is a great addition to help back up your claims. There are various ways you could go about doing this. You could include the testimonial as a grid post. Using a graphic design program, like Adobe Illustrator or Canva, you can create beautiful, on-brand quotes and post them right on your grid for all to see. You could also include the testimonial in the caption, under a photo of the work you did for the client. Depending on your type of work, you can decide on the best way to display your high praise.
3 – Grow Your Following
In 2022, numbers matter. You can still use your profiles as a portfolio regardless of your follower count, however having a larger following increases your chances of getting noticed. Not only does it help push your content out to others via the algorithm, but having a large following looks more legit and impressive to someone looking to hire you, especially if you're applying for a job related to social media marketing. The more content you produce and the more strategic you are in your hashtags, mentions, engagement and other posting choices, the quicker your following will grow
If you're looking for an example of how you can build your brand and use social media as a portfolio, Style Nine to Five Founder, Christie Lohr does a really great job. I recommend checking out her personal Instagram account to see how she takes advantage of her platform to share her expertise and how she has developed her personal brand. Since Christie's skills lie within career development, she mainly uses Reels to create short videos with a quick career-related tip. She is always on-brand, consistent and committed to using her IG profile as a portfolio of her skills.
Your social media profile can also be the perfect way to build your portfolio when you're just getting started. If you haven't already, consider making your social media profiles an extension of your own personal brand. Upload the work you're most proud of and start building your portfolio!
Are you interested in transforming your social media profiles into your portfolio, but don't know where to begin? Book a Virtual Career Meeting with Christie, where you can pick her brain about all things career and get some great tips for building your personal brand!
Sheila O'Neill is a creative, innovative and inspiring storyteller with a background in fashion.
Feature Image: Adobe Stock