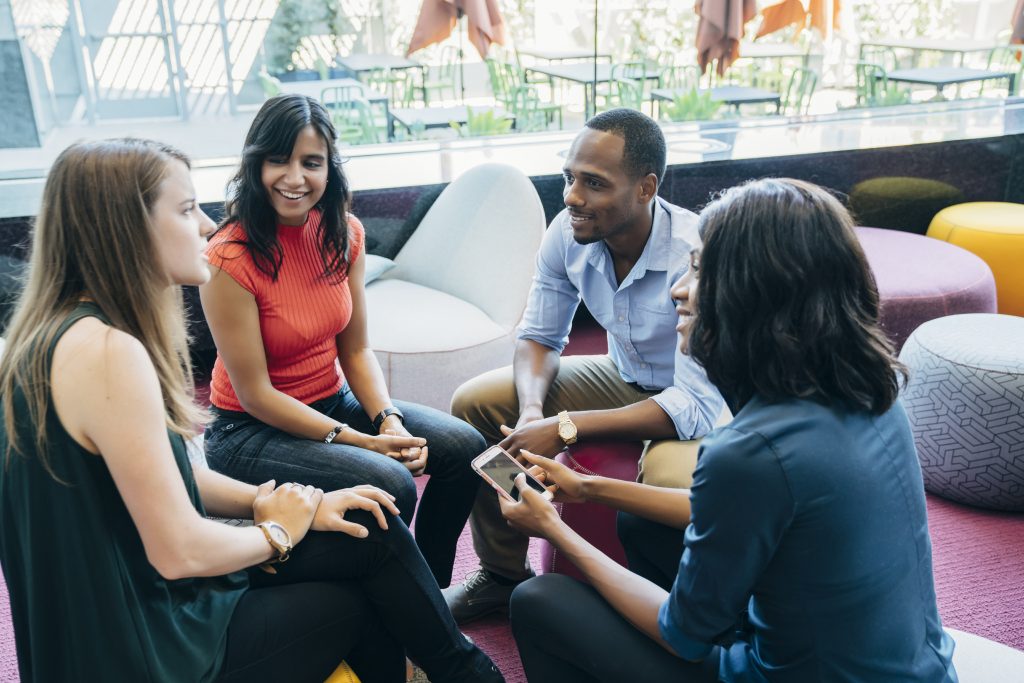 Dear fellow fashionistas, let's take a moment and absorb the ever so valuable advice from the one and only Anna Wintour, "In today's world you have to interact. You can't be some difficult, shy person who is not able to look somebody in the face; You have to know how to talk about your vision, your focus and what you believe in."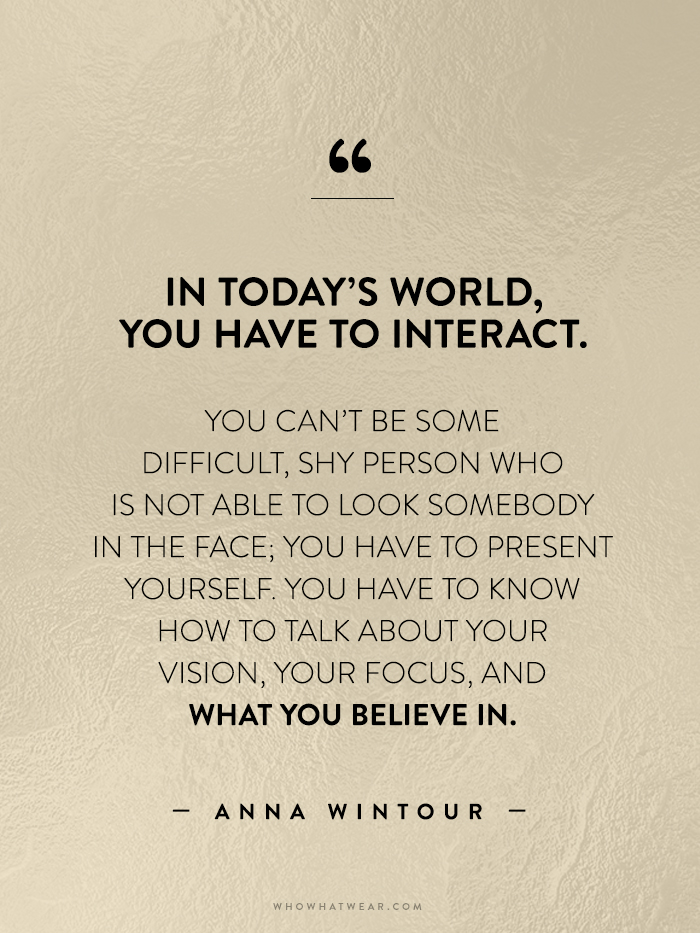 Here we are, ambitious, driven, talented and of course, extremely stylish prospects. Our potential to succeed in the fashion industry is great and there are opportunities floating all around us. But how can we seize these opportunities and meet our full potential? Well, it can all happen with a little tool we refer to as networking. 
WHAT: Networking in the fashion industry is connecting with others for an exchange of information with the hopes bettering your career. The keyword we want to focus in on here is connecting. We all have an idea of what it means to network, but the most important part of it does not have to do with just you and how you can advance in your career or how many business cards you can hand out in a day, it's all about the connection you make with others.
Networking is a natural and free flowing art, without having the intentions of what that other person can do for you but rather who the person you are connecting with is as an individual.
We define networking as not shying away from being your authentic self, always being sincere and respectful of boundaries and ultimately making a valuable connection.
WHY: So why do even bother? Now let's be honest, we all feel the most secure when we stay within our comfort zones and designated social circles and do what we always do. However, sometimes it's necessary to put yourself out there and liberate your ideas and opinions outside of your usual circle.
Networking is not something that should be used as a means of self-promotion and advancement in contacts for your business but rather to pursue opportunities that you wouldn't ordinarily find. We network because we want to learn more about the industry we are trying to get into, and we want to be able to take what we learn and use it to drive us towards achieving our goals and feel confident while doing so. It's extremely beneficial to be educated about the industry you're getting into, as it not only helps you figure out exactly what you want but also allows you to be that much more qualified for a position within that given field.
HOW: You can take advantage of networking basically anytime and anywhere. Networking opportunities are all around us: from reaching to a friend of a friend who has your dream job to connecting with someone on LinkedIn who worked for a company you're dying to work for.
While social media platforms like LinkedIn and Instagram are great for connecting with like-minded individuals, the most powerful way to network is through face-to-face interaction rather than just staying within the limits of online.
The key here is to stay open minded, friendly, sociable, approachable and curious. Always be curious about who you interact with as you never know what you can learn from them and vice versa. Curiosity can lead to asking for opportunities, opportunities to speak with an industry professional and learn about what they do and receive advice rather than asking for employment. To network, you must be willing to ask questions, listen intently and learn.
So, ladies, turn off your Netflix, put your phone on silent and get out of your house for a while; explore, interact and network.  Over time, you'll find that you've built up an organic list of professional relationships that you share your passions and ideas with that will help you get closer to landing the fashion job of your dreams.

Feature Image: Adobe Stock
Image 2 courtesy of Who What Wear via Pinterest
By: Ciara Koth @ciarakoth
Are you an employer? Post your fashion job here.
Are you a job seeker? Find fashion jobs here.
Don't forget to follow us on Instagram for the latest fashion jobs, career advice and fashion trends!