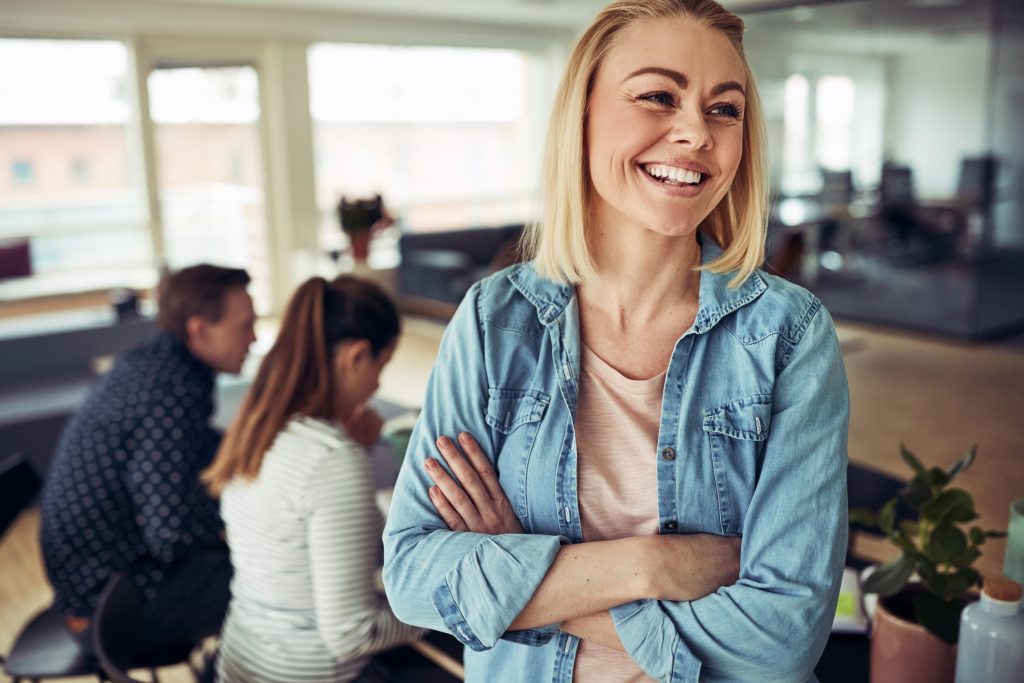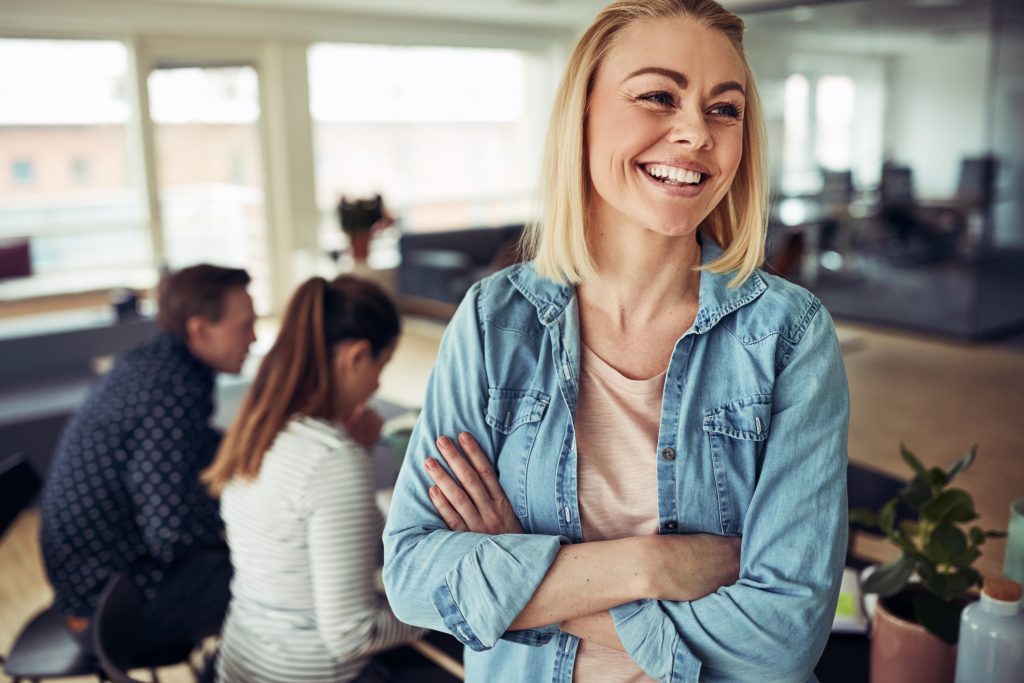 This week we're dishing out the inside secrets on how to position yourself to land the job of your dreams. These are the exclusive tips that recruiters, like Style Nine to Five's Founder Christie Lohr, use to help their clients elevate their applications and land job interviews. Do you have a pen and paper ready? Trust me, you're going to want to write these down.
Curate Your Resume
Once upon a time, the resumé was considered one-size-fits-all. It was simply a chronological list of your experience and you would send off the exact same document to every prospective employer, accompanied by a customized cover letter, of course. If you're still formatting your resumé like this, you are doing yourself a disservice and letting other candidates, who may not be as qualified as you, shine brighter than you. Don't worry though, we're going to walk you through how you can customize and tailor your resumé to fit each job application.
• Your headline: match this to the job title. For example, maybe you are a "Results-Driven Digital Marketer" applying for a "Campaign Specialist" position. Under your name, at the top of your resumé, present yourself as a "Results-Driven Campaign Specialist". What you are doing is mirroring the job description and getting on the same level as the hiring manager. It's a little bit of a psychological trick and it works.
• Your experience doesn't have to be listed chronologically. I know, sounds chaotic, but hear me out. Put your most relevant experience at the top and work backwards according to your skillset. You can still include the dates on your experiences, but what matters most is that you HAVE the experience. WHEN you developed it is secondary.
• Make note of keywords used in the job description and, you guessed it, mirror them in your resumé. Make sure those words are in your resumé and keep the most important ones at the top. It has been said that hiring managers spend six to seven seconds, yes you read that right, SECONDS looking at your resumé. The average person can read thirty-five words in seven seconds. So give yourself better odds and pack your resumé with as many keywords as you can.
• List your skills by relevance. Just like your job experience, make sure that your skills reflect the level of importance to the job you are applying for – most important go right at the top, where the hiring manager's eye will go first. Leave off skills that are not relevant to make room for the skills listed in the job posting.


What to Do If You're Missing Tech Experience
Ok, so how often are you reading through a job description and they list specific technology they want you to have experience with? The truth is, most of these new platforms are super user-friendly and if you're computer literate, you're going to pick them up quickly. I've used enough Digital Newsletter Platforms to tell you if you've used one, you've used them all or can quickly learn the ropes. 
Don't let the lack of experience with a specific platform get in the way of landing an interview. Especially if you know you're a quick learner and pick up new technology quickly. A clever workaround is to watch a few YouTube tutorials on the technology to familiarize yourself with the program. You can now list it on your resumé as "Familiarity with …". If the interviewer asks about it specifically, you can say you are "trained on the technology". Make sure you have a good enough understanding of the platform, or technology that you can speak to how it works and how you would use it. They aren't likely to grill you on it, but you definitely don't want to outright lie and get caught in it.
Don't Sweat it if You're Not 100% Qualified
Ok ladies, listen up, because this one's for you. Statistics show men will apply for jobs for which they only have 60% of the required skills. By contrast, women will only apply if they have 100% of the required skills. Let's unpack that.
I'm not saying you should apply to jobs for which you're completely unqualified. That's just a waste of time and I want every moment you spend on your job search to be productive. What I do want you to take away from this is that hiring managers aren't expecting you to have 100% of the skills listed in the job description. If they did, we would all just be making lateral moves and no one would ever progress in their career.
Instead of overlooking jobs where you have only 60-70% of the skills listed, think about the prior experience you have and where those skills are applicable. I once got hired at a job because they were so impressed with my own personal blog I had built myself. I had included it on my resumé because I literally had no experience. It not only showed my ability as a writer, photographer, photo editor, and web designer, but it also showed that I went out of my way to gain experience independently. Not all experience has to be gained at a nine-to-five job where we collect a paycheque every two weeks. Think outside the box (and don't forget to list that as a soft skill on your resumé).
For example, maybe the skill you're missing from the job description is management experience. Think back to your prior roles. Did you have any direct reports? Did you ever step in as "acting manager" for your boss on occasion when they were out of the office? If you can say yes to either of those examples, that is real management experience. You were given those opportunities because someone saw potential in you. Use it and own it. Position yourself and your past experience on your resumé with confidence. I mean, if men are doing it, why shouldn't you?
Ok, now you've got the insider information. The little tips and tricks recruiters use to land their clients an interview. Now it's time to start curating that resumé to fit your dream job. You are their dream candidate, they just don't know it yet. So, open up your resumé document, and start repositioning yourself to fit the job role. Your next job is waiting for you!
You've got your customized headline, your keywords and your experience listed by relevance. Now, book a Resume Refresh with Style Nine to Five's Founder, Christie Lohr, to give your experience that polished look before you take the plunge and submit your application.
Sheila O'Neill is a creative, innovative and inspiring fashion writer and results-driven digital marketer.
Feature Image: Adobe Stock