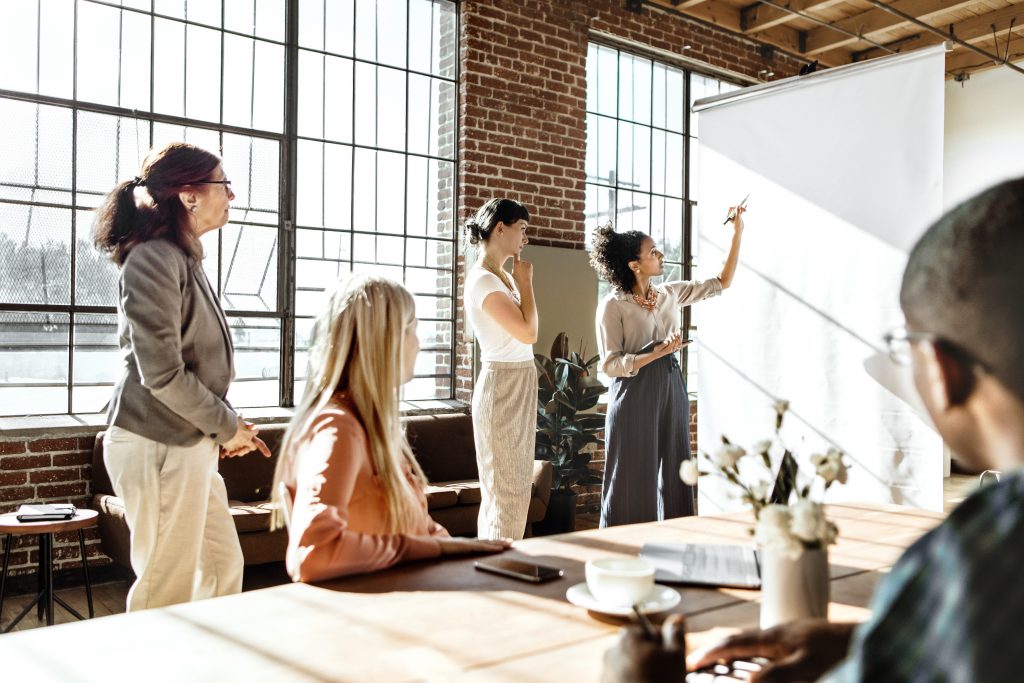 When preparing for an upcoming interview or contemplating whether or not to accept a job offer, work culture matters… and maybe more than you think! By "culture" we're talking about the values and common practices that characterize an organization or institution. A company's work culture can make the difference between happy, motivated employees and a toxic work environment. Sometimes, learning about a company's work culture is as easy as reading the job description or "About" section on their website to understand their core principles, beliefs and ethics. Other times, there may not be much information pertaining to workplace culture readily available on their site, therefore further investigation is required. To help you decide if the job is the right cultural fit for you, here are some techniques you can use to learn more about a company's culture when there isn't a lot known or they have a sparse website.
Read Company Reviews
First things first, start with a quick search on the internet to see if any current or former employees have left a review of their personal work experience with said company. This may lead you to career sites like LinkedIn, The Muse or GlassDoor where you can read firsthand testimonies of interview and job experiences for specific roles as well as company profiles. Here you're looking for anything that stands out to you as being conducive to a good work environment as well as any red flags for you. For example, if working from home is important to you, you'll want to ensure the company fosters a healthy work culture for it. Some things that may raise alarms for you may include how the company regards working from home, whether or not there is proper equipment available and a solid communication plan in place to facilitate that.
Research, Research, Research!
Still not finding what you're looking for? No stress, there are still more ways to research your potential employer's workplace culture, such as social media! What does the company post on Twitter, LinkedIn and Facebook? Do they celebrate their employees? Do they donate to any particular causes? As you do this research, look at it from a critical standpoint to see if it lines up with their core values or mission statement. If it's totally off, it may be a warning sign that the company does not practice what they preach.
Another way to verify a company's internal culture is by organizing informational interviews if you're in contact with anyone who has worked with them before. This doesn't just mean employees of the company – customers and collaborators of the business can also attest to their healthy or unhealthy work ethics, communication habits, organization or lack of.
Be Observant
As you are reading reviews, social media posts and interviewing people who have interacted directly with the company, be sure to also pay attention to what is not being said. For instance, if there is no mention of employee resources, this may indicate that the company does not have tools available to support diverse employees and empower them to thrive.
Additionally, if you have the opportunity to interview in person for the role, you can gain a lot of insight by arriving a little early and paying attention to the workplace environment. What are the surroundings like? Are there cubicles or individual offices? Is it a shared workspace? Ask yourself if you can picture yourself thriving in this environment.
When In Doubt, Ask!
There's no harm in being upfront with your potential employer and asking them about their work culture. At the end of an interview when they open the field to your questions, Style Nine to Five's Founder, Christie Lohr, says "There's always something you can ask!". Use this opportunity to inquire on what a typical work week looks like at the company. Do they hold lunchtime seminars where you can learn a new skill from your peers? What about casual jeans day Fridays (are those still a thing)? Personally, I am big on mentorship, so I always ask if there are employee resource groups to help me connect with people like me as many corporations are introducing these groups for women, people of colour and LGBTQ+ people in order to build community. This is your chance to clarify all that you've researched with management before you can make an informed decision.
Choosing to work for a company whose culture matches your values, needs, personality and goals is crucial in determining your happiness and longevity within the new position. Take the time to do some self-reflection to zero in on what is important to you and what work environment you thrive. What are some past experiences that you've had that were great and, on the flip side, not so great? Know what you're looking for so that you can recognize it when you see it!
Style Nine to Five has the secret sauce to help you nail your interview, add personality to your cover letter and find the next internship or job opportunity to get you where you want to be! Book a Virtual Career Meeting our Founder Christie Lohr to get started!
Anita Hosanna is a freelance fashion stylist and creative consultant with a love for community, fashion journalism and fashion tech.
Feature Image: Adobe Stock