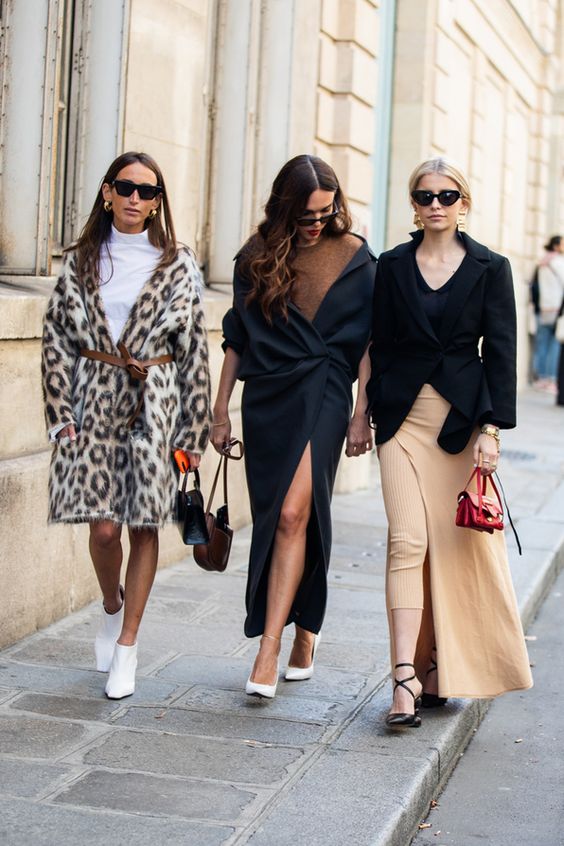 Find career advice, job listings, careers, fashion jobs, social media internships, retail jobs, fashion design jobs, buying jobs, fashion stylist jobs and style careers on Style Nine to Five!
We've all been there before: You're at an interview and you know you're going to be asked: "do you have any questions for me?" The table's turn and your role switches from being the interviewee to the interviewer.  This moment can work to your benefit, instead of being dreaded. Use these five questions to help you grasp a better insight of your budding future job and make a statement that can turn it into reality.
1. Describe the day-to-day tasks that are included in the role?
I'm sure you've read over the job posting, rehearsed the qualifications and compared them to the shining star that you are. However, this is a chance for them to give you the inside scoop on the role, and fill you in on anything that wasn't listed on the application. It's also an opportunity to discover the layout of the office, see who you would be reporting to or working side by side. It's an easier way for you to visualize your future daily routine and if it's the right fit.
2. What type of qualities would you like to see in someone excelling in the position?
You're obviously awesome, not to mention who wouldn't want you on their team? This is your chance to boost your confidence and compare yourself to the role. You might walk into the interview knowing "you got this" or vice versa and shocked you were selected for a meet and greet. All skills aside, at every workplace it comes down to the personality. This is an opportunity to make your personality shine and relate their expectations to yourself. For instance, bring up a moment where you've problem solved or multi-tasked at work.
3. Describe the company culture?
A great way to picture yourself in a place is to have them explain to you what makes it so great! Your important and a solid investment to the company. Dig in and find the information you need to see if your new workplace fits as your second home. Because we all know it: regardless of where you work, it's going to become your secondary residence. Discover their values, what makes them unique and overall aura of staff (aka your new co-workers).
4. What do you love most about working for the company and your position?
You'll most likely be interviewed by your potential superior or the founder of the company. Regardless it'll be someone who has been with the company for years and can share why they're passionate about the purpose of their role. You can grab a glimpse of the interviewer's background and how they made it to where they are now. This can be very motivational, to discover someone else's success and career path.
5. What is the potential career growth for someone in this role?
We all think about our future with a workplace and if we can see long-term happiness. Your skills are important and your hard work should most definitely be recognized. Now is the time to see how you could grow within the company, and how to receive a greater role that can prosper your career.
Inspirational Image
Image Courtesy of Vogue Paris
By Andrea Andino, Vancouver @andreaaandino
Are you a job seeker? Find fashion jobs here.
Are you an employer? Post your fashion job here.
Don't forget to follow us on Instagram for the latest fashion jobs, career advice and fashion trends!