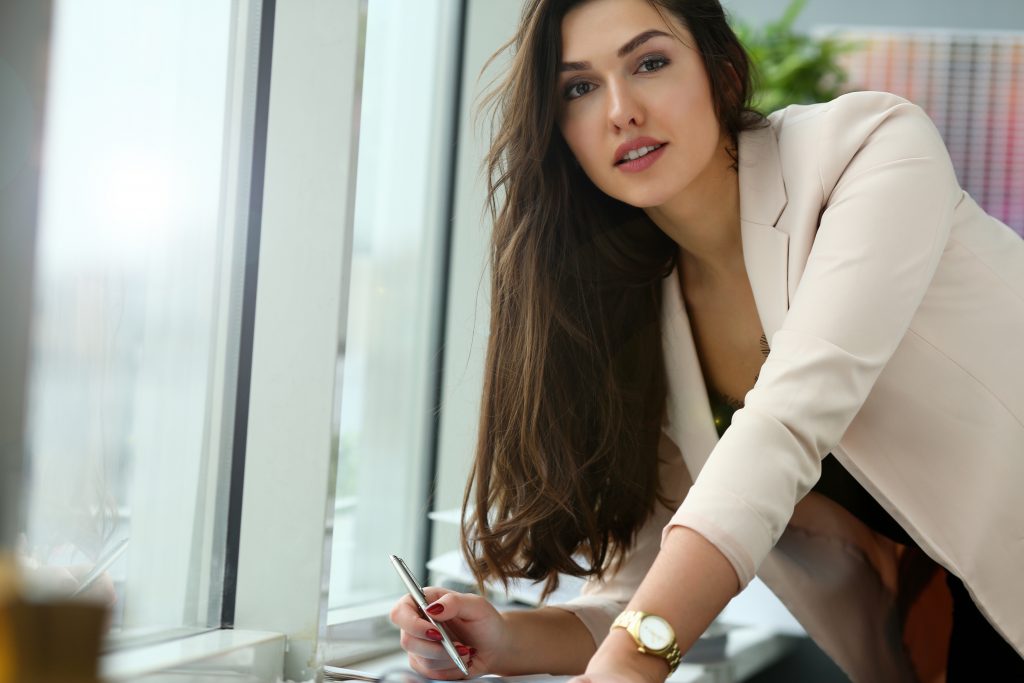 You've got the education, experience, and skills that your dream company is looking for. You check all the boxes and have the confidence that you'll rock this new role. But even with all the qualifications on your side, there's another major component that hiring managers are looking for: a candidate who fits the company culture.
Why Does Culture Matter?
It's safe to say that most of us want to actually enjoy our workday! Part of loving your job involves working on fun and challenging projects, but a big part of job satisfaction comes from the people and environment around you. 
Each company has a distinct culture, whether it's a very serious, traditional corporate setting or an open-concept startup with a foosball table in the office. Neither is better than the other, but each unique culture lends itself to a certain type of person who will fit right in and thrive.
Creating Culture
Businesses across every sector are paying more attention to culture than they did in generations past. Companies often view culture as an extension of their brand and they strive to make their work environment match who they are and what they do. This means setting up a physical space that people want to spend time in, as well as hiring people that share the same values and goals. The idea is that when people are passionate about coming to work, they'll do a better job, they'll stay working there longer, and they'll be productive employees who want to over-achieve on their goals to better the company.

Selling Yourself as a Cultural Fit
During an interview, hiring managers are reviewing your experience, but they're also scoping out how well you'll fit in. But here's a pro tip that Christie talks about often, don't wait for the interview stage to show them that you're a great match with their culture – start setting the stage with your cover letter. A great cover letter is personalized to the company, and one way to do this is to write about things like how you first discovered their brand, which of their accomplishments you admire, or how you share similar values. Right off the bat, you're laying the groundwork to position yourself as a good fit with their company culture.
Next up: the interview. This is really your time to shine. Style Nine to Five's Founder, Christie Lohr, stresses how important culture is when you're interviewing for a job. "It comes down to how you sell yourself as a fit with the company culture. If you have the same experience as the person next to you, what sets you apart? What makes that company want to bring you on to their team?" she says.
Some of the best ways sell yourself in an interview is by talking about some key aspects of company culture. Let's take a look at some specific examples of things you can bring up in your interview:
• Shared Values
What does this particular company stand for? Read their mission statement or About Us page. Are the dedicated to keeping their environmental footprint to a minimum? Talk about how much you value sustainability in your own life. Do they support a charity that aligns with a cause that you believe in? Or were you impressed with a recent award they won or how their accomplishments have made headlines? Letting them know that their values are the same as yours shows that you've put in the effort to get to know the company, and that you'd make a great match.
• History with the Brand
Capture their culture-focused attention by sharing how the brand is part of your life. Let's say that you bought a pair of their running shoes and you wore them to run your first marathon and now you're devoted for life. Or that you've given their candles and soaps as Christmas gifts for the last five years in a row because you love their unique scent combinations. Let them know! Companies love to hear that people actually have strong ties and experience with their products or services.
Sharing these connections shows them that you're passionate about working for their company because you're a fan of the brand and that you're more invested than a generic applicant.
• Common Interests
Do a little research and see what their company is up to, beyond their day to day. Then bring it up in your interview to bridge their interests with yours. For example, you might say: "I noticed that your company and I both follow a lot of the same Instagram accounts, like Jillian Harris. I love her design aesthetic and it reminds me so much of your branding." Or, "I saw that you're a corporate sponsor of the Canucks. I'm the hugest hockey fan – what sparked the start of your sponsorship?"
Now you've done two things: you've shown them that you're paying attention to what they're doing, and you've demonstrated that you share interests in the same areas. It's all part of highlighting how well you'd fit in at their company.
• The Word on the Street
If you're familiar with their brand, you've likely heard other people talking about their company as well. Bring this up, but do it strategically. You can take the generic route and say that you've heard great things about working there and that you're excited to be part of it. But it's not enough to stop there. Do some digging online or seek out a mutual connection so you can get specific.
Instead, say something like, "I've heard that you have a lunch-hour running club. I'm really into hiking and yoga, so I think it's great that wellness is also a priority for your company." Comments like this show hiring managers that you're part of their group of like-minded people and continues to highlight your common cultural connections.
• Turn the Tables
We're all familiar with the part of the interview where the hiring manager asks if you have any questions for them. Asking questions is a great chance to bring up culture! Ask them to describe a day in the life of someone who works there. Ask them what they like most about the company culture. Or ask how their team members would describe what working there is like. Asking culture-related questions demonstrates that it's something you care about just as much as they do.
If you're doubtful that culture plays this big of a role in the hiring process, just ask Christie. "It often comes down to fit – culture fit and work environment fit. I've hired for companies and that is a huge deciding factor. You have to gel with the team," she says.
If you truly are a great cultural fit with a company, you won't have to force it. If you really do have things in common, it should be easy to pinpoint a couple areas that stand out and you can readily talk about. Compared to the person they're interviewing next, you'll have a huge advantage when you share your common interests, values, and your unique ties to their company culture.
Shake off those pre-interview jitters and learn more about how you can show hiring managers that you'll be a great fit by booking a Virtual Career Meeting with Christie. You'll get one-on-one time with her that you can use for interview prep to position you as the candidate who stands out above the rest.
Feature Image: Adobe Stock
By: Jeanine Gordon – Jeanine is a freelance writer and editor with a passion for creating stellar content for global brands and small businesses alike – specializing in fashion, beauty, and lifestyle.