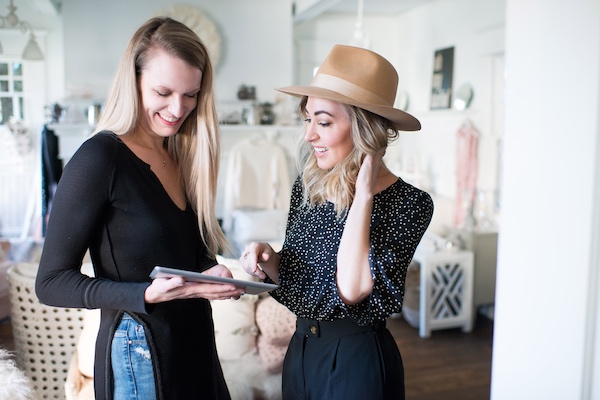 Find interview tips, job advice, career advice, job listings, careers, fashion jobs, social media internships, retail jobs, fashion design jobs, buying jobs, fashion stylist jobs and style careers on Style Nine to Five!
Before I started Style Nine to Five, one of my jobs was working as a store manager for a top Canadian Retailer at their busiest location in downtown Vancouver on Robson Street. During the busy seasons, I would manage a team of up to 25 employees; many of them part-timers. Some would stand around twiddling their thumbs; complain they were tired; call in sick and overall, just show that they really did not want to be there. I tried to relate to them and think…okay, what would make me want to come in for a four- hour shift twice a week? How would I make things fun?  Yes, there's a job description they're supposed to follow, but sometimes just telling someone to do their job isn't enough.
If you need to find new ways to motivate your employees, here are some tried and true tips that made my store work like a well-oiled machine and be the top store in B.C.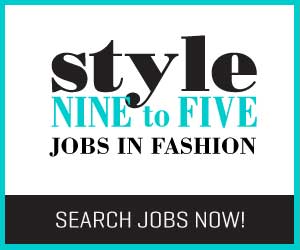 1. Lead by example. 
Don't manage your business and team from the backroom or behind the cash register. Get out there and work with your team. That means folding clothes, receiving inventory, steaming new arrivals, removing gum off the floor, and helping customers. Get out there and show your team what's expected. After all, how can you ask them to do something when you're not willing to do the same?
2. Have fun while keeping things professional. 
When I first started managing at 18-years-old, I was an 'Ice Queen' and wasn't open to any fun whatsoever. I just expected employees to perform to their best abilities and to give 110% as I did. I found that if I loosened up and became a bit more approachable, my employees wanted to work hard for me. This approach gets you a lot further than fear. I learned you have to earn respect, even as a manager.
3. Ask for employee input. 
Make your employees feel like their ideas matter because they do! 
4. Recognize their achievements. 
Did your employees have a good sale or receive a customer compliment? How will you reward that?
5. Find out their passions and strengths. 
Maybe one employee loves accessories, so make him/her in charge of the accessory department. Duties could include merchandising, maintaining stock levels and cleanliness. Does another employee get excited over new shoes? Consider adding shoe responsibilities to their job title. Do you see leadership abilities in another? Have them train all new hires and call them a 'part-time trainer'. Delegate small tasks to your employees to make them feel important (because they are) and in return, they're more invested and want to please you.
6. Empower with fun roles above the job description. 
Consider having an employee make trend inspiration boards of new spring trends or celebrities wearing styles that are similar to the items in your store. Maybe another could be in charge of changing up the window display every shift. You'd be surprised how many of the same people walk by your store every day to go to work, a window always changing is important. 
Do you have fit sessions, where employees get to try on all the new arrivals to see how they fit so they are able to sell them better to customers? Another great idea is having one employee in charge of taking a walk near your shop on a regular basis to visit the other stores to see how they're merchandising, etc. It's good to see what's going on in your neighbourhood.
7. Weekly sales contests. 
Who sold the most items? Who received the most customer compliments? Make it fun. Reward your employees with a store gift card, a cool nail polish or a coffee gift card.
Find out what your employee's strengths and interests are and implement those to improve your business! You can also listen to me talk about this topic in more depth on my Instagram Story Highlights.
– Christie Lohr, Founder of Style Nine to Five
Are you a job seeker? Find fashion jobs here.
Are you an employer? Post your fashion job here.
Don't forget to follow us on Instagram for the latest fashion jobs, career advice and fashion trends!