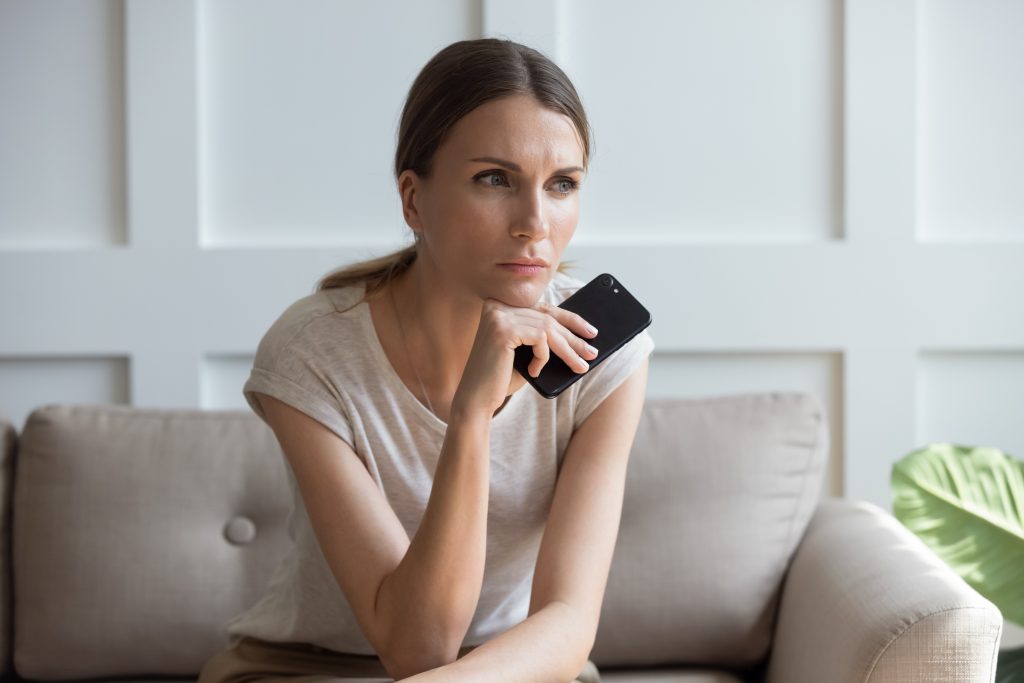 Going through the job application and interview process can be grueling. From creating a tailored cover letter to preparing for potential questions and researching the position, there's a ton of behind the scenes work that goes into applying for jobs, all to hurry up and wait. Waiting to hear back can be the most difficult part, especially when you've gone through a long, complex application process. Radio silence from a potential employer? Here's what to do.
Follow Up After Every Step
Communication is key, especially during the application and interview process as you want to demonstrate to your potential employer that you have a keen interest in the role.
We suggest reaching out to the company after submitting your resume and cover letter. To whom you might ask? The company's hiring manager! If you are applying through a platform like LinkedIn, the contact of reference is usually listed within the posting. This provides you with direct access to who will be reviewing your application, the "gatekeeper," so to speak.
Don't be afraid to cold message a hiring manager as they are looking for someone who is sincerely passionate about the position and is confident enough in their skills to reach out. This also allows for your name to be top of mind when they are rifling through what can be sometimes hundreds of resumes.
This message should not include an overview of your career as your cover letter and resume will do that, but make it a short intro (1-2 lines) about yourself and a few lines (2-3) explaining that you are excited about the opportunity to apply to a wonderful company and you looking forward to speaking to them in the near future. If you are not applying through LinkedIn in the job posting check who the resume is to be addressed to and refer back to LinkedIn with their name and company.
If you have made it the interview portion of the application process, congratulations! We suggest especially following up after this step as they have now put a name to a face. This email should be sent no later than 24 hours after the interview as you want to be fresh in their mind as they may be interviewing lots of candidates back to back. This email should thank the interviewer for their time and consideration. It is also impactful to include an anecdote that they may have mentioned during the interview or add a personal touch that will help you stand out even more.
Review Your Resume & Cover Letter
Although the wait may be brutal, this will give you time to reflect on the resume and cover letter you presented. Check your phrasing of your past work experience. Did you give an overview of the job description or a full picture of your accomplishment during your time at the position. The key difference between the two is the latter demonstrates what an asset you were in your last job, and we suggest including any relevant metrics or goals that you achieved.
For example, in the role of a creative marketing manager, what were some campaign goals that you hit out of the park? Did you reach other demographics? Did sales go up as a result of your tactics? Hype yourself up and back it up with data!
Get Creative in Your Application
Being creative during the application process is a great way to stand out. How, you might ask? Create a video application to really wow the hiring manager. Video applications literally bring your resume to life. It allows the hiring manager to gain some insight not only to your skills but your personality before meeting you in an interview setting.
We suggest keeping short and sweet, about 90 seconds. Start off with a friendly introduction, then go into why you are drawn to the position and touch on some career highlights or fun facts about yourself. Adding this to your application will truly set yourself apart from the rest. If you haven't done this, make it something to consider the next time you're creating an application.
Reflect on Your Interview
Reflecting on your interview process only makes game stronger. Directly after your interview, write down the questions you were asked and some of the points you touched on. Reviewing your answers shows you where your strengths and weaknesses are as an interviewee. You may be great at answering why you would be great for the position but struggle with situational questions. This also a great exercise to do as you will most likely be asked similar questions in other interviews
The application and process are difficult for everyone and the waiting game can be hard, but it's important to keep putting yourself out there. You need to have a balanced mindset of companies being lucky to have you as an employee and being prepared and poised. Although it may be difficult, be confident in your skills and continue to try and improve. The  right company will come your way and you'll be ready!
Are a recent graduate or new addition to the workforce looking to up your cover letter game? Try Style Nine to Five's Cover Letter Refresh – Hard Work Pays Off Offering. Style Nine to Five Founder Christie Lohr will personally tailor a new cover letter for you in order to make your application stand out from the rest!
Demetra Maragos – Demetra is a Master of Arts candidate at New York University, who loves thinking outside of conventional lines to combine her passions of everything culture, fashion and lifestyle.
Feature Image: Adobe Stock