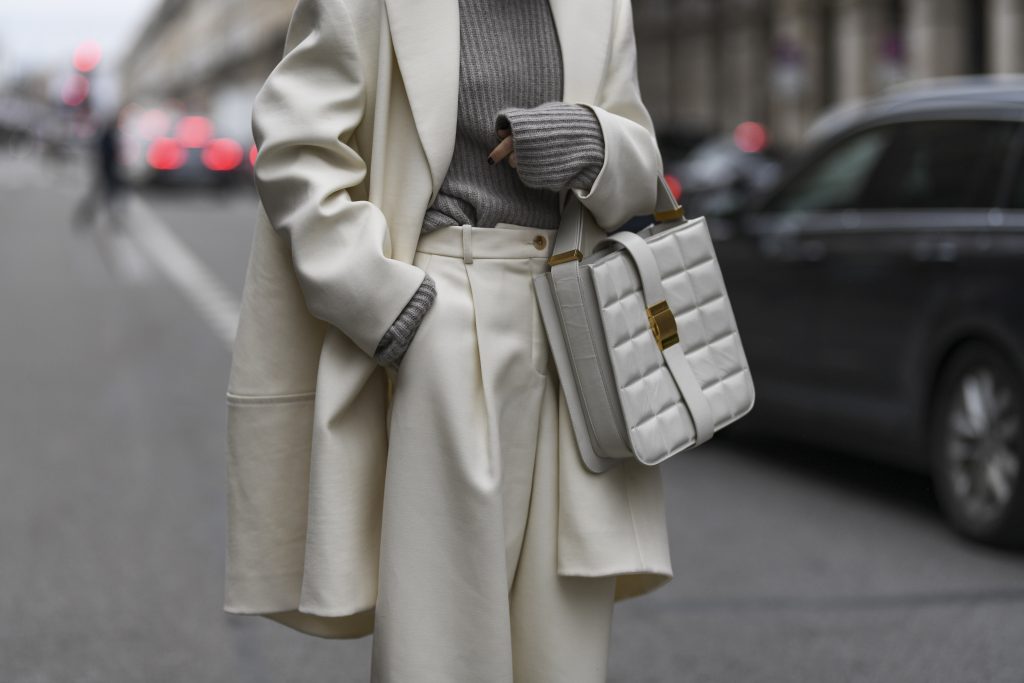 If you're changing your mind about what you want to do for a career, you're not alone. If you're wondering how on earth you're going to go from accounting to marketing, you're not alone in that either!
Whether it's due to the pandemic wreaking havoc on your current job or you're just looking to make a move to an industry you've always wanted to work in, know that is totally doable with the right strategy in your application package.
Focus on Transferrable Skills
If a hiring manager in fashion sees an application come in from someone in health care or education, they're likely going to wonder what you can bring to the table. This is your chance to let your hard skills shine because they are the things that will jump out at them as they read your application package.
By hard skills, we're talking certifications, experience with specific software, or any professional designations you have. Soft skills, like working well on a team or being a good listener, are also important, but hiring managers can easily find people within the industry that are great at communicating or have strong time management skills. Hard skills can take you from finance to public relations, and are what will give you a leg up on your competition.
If you're experienced in Adobe Suite, Canva, Hootsuite, MS Office, SAP, etc., put that front and center on your application. If you know coding, are fluent in another language, or have training in Google Analytics – highlight it and make it easy to see in a designated section of your resume so that hiring managers can quickly see the hard skills you have that will benefit the job you're applying for.
Better yet, back it up with metrics for a more powerful punch. Did you increase website traffic by 25%? Or maybe you trained a team of 100 people on a new platform that improved efficiency by 60%? Back up your skills with those juicy examples to show hiring managers in a new industry that you can really perform.

Find Common Ground
Study the job description carefully to identify the specific duties they're looking for. For example, Aritzia might be looking for someone who can analyze market data to inform buying trends. You might be coming from a legal background where you also had a data driven role, or you worked in accounting and were heavily involved in interpreting financial reports. Those are the kinds of match-making opportunities that you'll want to highlight.
While you're showing off your experience that aligns with your desired job, it's also a time to downplay some of your career skills or duties that don't add value to the new role. If you were a school teacher and now you're looking at a social media marketing job, talk about your high-level planning and leadership responsibilities, not on the specifics of your job that aren't important in the new position. Put yourself in the hiring manager's shoes and ask yourself whether or not something is relevant to them before you take up valuable space on your resume or cover letter with it.
Oomph Up Your Education
Ok, so you might not have a computer science degree to easily get into a tech job, but don't let that stop you. Take a coding bootcamp course online or find a course in basic web design. Even if you haven't completed a full course yet, being enrolled and working towards a new skill goes a long way in showing your determination and how serious you are about entering the industry.
If you're not sure which types of courses are going to be the most beneficial, start with the basics and look for courses on skills that can apply across a variety of industries, like Adobe or Excel. Don't be shy about putting it right out there that you're learning and constantly developing your professional skill set—that's impressive to hiring managers in any industry.
Align Your Values
This is an important tip for everyone out there—personalizing your application and showing a connection to the brand or the company is critical. A hiring manager who picks up a compelling cover letter will read on and want to find out more, even if you're coming from another industry.
Tell them why you want to work with them, what it is about their products or services that you love so much, and why your common values make you a great fit. Establishing a personal connection is critical, and being honest about why you're changing industry shows your genuine interest in joining their team.
Entering a new industry can be daunting, but it's entirely possible to successfully land a new job. Stick to commonalities and make your hard skills jump off the page to prove yourself as a worthwhile candidate, even as an industry newbie.
If you're looking to make a move to a new industry and need to give your application package a makeover, take advantage of Style Nine to Five's Resume & Cover Letter Refresh. Founder, Christie Lohr, will whip your documents into shape so you can highlight the best of yourself to present to hiring managers and get your foot in the door of a new industry.
By: Jeanine Gordon – Jeanine is a freelance writer and editor with a passion for creating stellar content for global brands and small businesses alike – specializing in fashion and lifestyle.
Be sure to search and apply to awesome jobs on Style Nine to Five and follow us on Instagram for job listings and career advice.
Feature Image: agcreativelab – stock.adobe.com