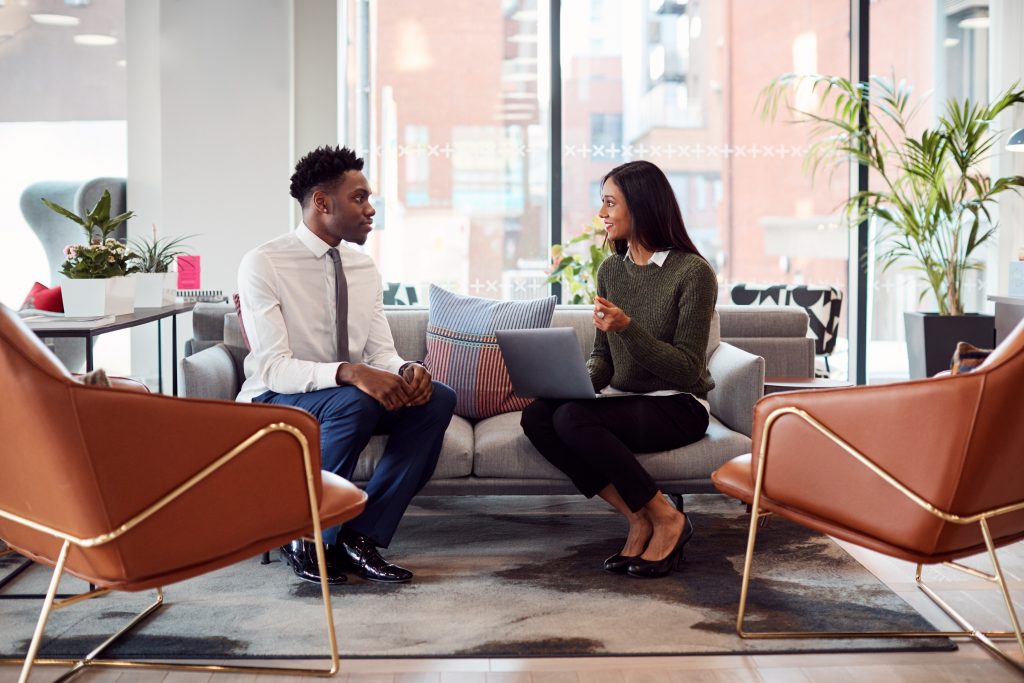 Talking about money with a prospective employer, especially in a pandemic, can be nerve-wracking. If you haven't yet received an offer yet, this is an excellent time to prepare. Don't worry if you've never negotiated an offer of employment! We're going to go through five things you can do to navigate this delicate subject: developing a pay target, asking the right questions, secure negotiations, doing your homework, and making sure you don't undersell yourself. (Be sure to also rear out article: The Right (and Wrong!) Way to Ask for a Promotion.
1. Researching in Advance
Never step into a negotiating session without having done your homework. You end up looking unprepared when you don't study the company, your sector's average salary, and any background information you may have. You may also end up accepting any rate that they provide to you. Take time just like you prepared for your negotiation and investigate the business on a site like Glassdoor. Researching other similar companies in the industry you applied for and analyzing the job title's average compensation based on qualifications and experience will benefit you greatly. Always consider what skills and experience you bring to the table and answer questions about your range that they might have.
2. Constructing a Compensation Goal
These are some of the things you should include when establishing a compensation target, in addition to using a site like Glassdoor as a guide to finding various companies' salaries. Are you new to an entry-level job outside of college, or do you have experience in your field? Do you have the skills listed on the job description or are you coming in at a more junior level? These factors can help decide what you can receive, including your location and education level.
Also, what benefits are considered essential? Health and dental services, paid parking, gym memberships and discounts? Working from home through the pandemic and having flexible hours are some other benefits to consider while creating your salary expectations.
3. Asking the Right Questions
Whether you are bringing up salary during an interview or an official negotiation, asking the relevant questions will make the process easier. You can simply ask, "What is your budget for this role?" if you don't want to share your price range just yet. Depending on the company and the research you've done, you can customize your range. It will make it easier if you have an understanding of what they already deliver.
It is clear that, based on your experience and history in this area, you understand your importance and what you bring to the table. You can also ask, "What does your salary package include?" to learn more about additional benefits and vacation that make up an important portion of your salary.
4. Securing the Negotiation
Begin by aiming high but being adjustable when stating your salary expectations. If they start the conversation and state a specific number, remember your salary target that you have in mind and you can manage the discussion with how much you're willing to forgo, whether that's $5k or $20k of wiggle room, depending on your own circumstances.
As they clarify their compensation plan, bear in mind that whatever they say should include details about the complete package. In addition to your salary, there are more things to consider now as a job seeker, like the cost of Wi-Fi or any office equipment you would need if you're working remotely, to name a few.
5. Knowing Your Worth
The exact package you want may not be given to you, but it will be possible to get close to what you want if you have realistic expectations in mind. Your most prominent advocate is you, so always advocate for yourself. If you think that you are undervalued, undersold or under-priced by the package, you can professionally mention that so that they understand that you value yourself. This may or may not sway their decision, but it never hurts to exert yourself and see what happens. There's no harm in asking, and taking a salary that's much lower than what you realistically deserve can lead to dissatisfaction before you even begin the job.
The main takeaway here is that knowledge equals power when it comes to salary negotiating with a prospective new employer. The more you can understand about the company, the industry, and the unique skills, experience, and education that you'll bring to the company, the stronger your negotiation skills will be so you can go in with confidence.
Before you get to the negotiation stage, you need to land an interview by submitting a killer application package. Style Nine to Five offers a Resume and Cover Letter Refresh service where Founder, Christie Lohr, personally re-writes your documents to help your personality shine through and show potential employers that you're someone worth noticing.
By: Lebene Mawutor– Lebene is a broadcasting grad based in Edmonton, AB, with a passion for creativity, culture and communications and supporting BIPOC Womxn.
Feature Image: Adobe Stock