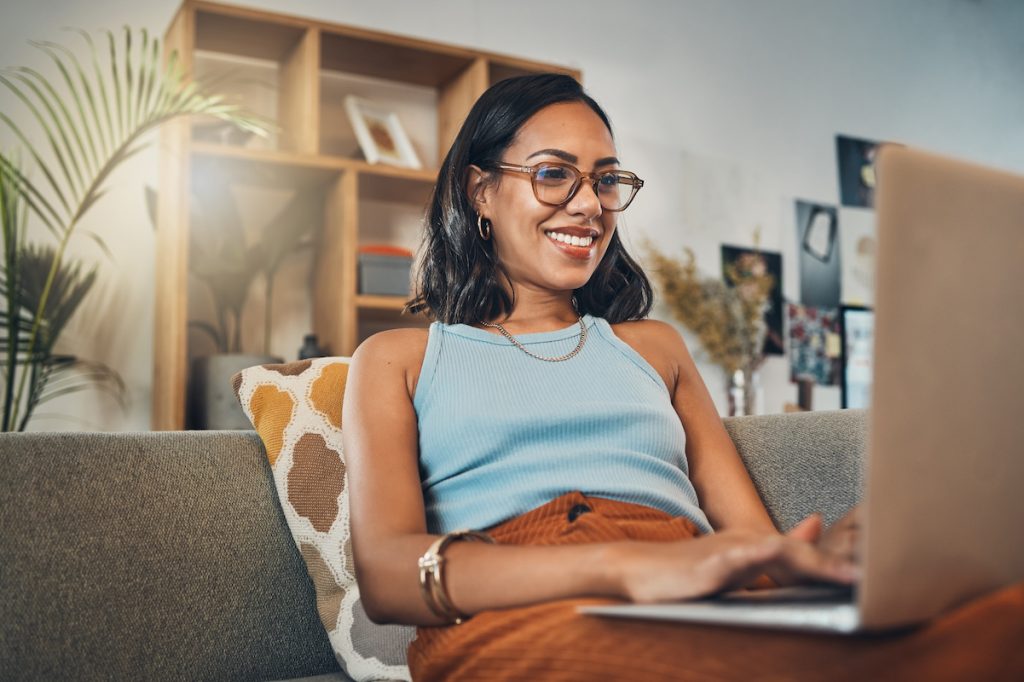 How you sign off your cover letter is the last impression you will give your hiring manager before they move on to the next application. So how do you make a lasting impression and land yourself in the "call back" pile? Here are three things to keep in mind and to include in the final paragraph of your cover letter.
Be Thankful
The hiring process can be long and your hiring manager is likely reading over many applications. Don't forget to thank them for their time. This shows that you are courteous, thoughtful and polite, which are important characteristics when building a team. Your sign off will also likely come with a request to set up an interview, it's always nice to be extra polite before making an ask.
Reiterate Your Interest in the Role
Don't be shy about letting them know you want the job! As someone who has reviewed applications I can tell you that a lot of them (sometimes the majority) are submitted by people who are not serious. As a hiring manager it can be easy to tell when someone is simply sending out applications blindly, hoping that something will land. Be sure to let them know you really want this role and that it is important to you. A hiring manager is looking for someone who is dedicated and passionate. Hiring can be a time consuming (and costly) endeavour for a company. It's in their best interest to hire someone who will stay long term, someone serious about the role—show them that is you.
Give them Something To Think About
A hiring manager might review hundreds of applications throughout a single job hiring process. Aside from communicating that you have the skills and experience required to be successful in the role, your application should go above and beyond the minimum requirements. Give the reader something to chew on at the end. Whether that is a bit of personality, a solution to a problem they are facing, or something else you can think of, this is your opportunity to be creative.
If you are aware of a pinpoint, or struggle for the company you could offer a creative solution, or hint that you have a solution, which you can share more about in your interview. Another option here is to share a personal connection to the organization, or call back to something you saw them do that spoke to you. A great way to do this is to add a postscript following your signature.
Here are 3 examples of how you could sign off your cover letter:
Writer Cover Letter Example 1.
Thank you for taking the time to review my application for the writing position with Style Nine to Five. Working for Style Nine to Five would allow me to stay connected to my love of fashion, while doing what I was put here to do, share thoughtful and effective tips for a successful career in the industry. I would love to be considered for the role of writer at Style Nine to Five.

I would appreciate the opportunity to tell you more about my ideas for content and engaging style and career pieces for the blog. Please do not hesitate to contact me to set up an interview so we can discuss my skills further.
Sincerely,
Your Name Here
Ps. I am an avid reader of the Style Nine to Five blog. In fact, I referenced several helpful articles while writing this application!
Marketing Cover Letter Example 2.
I am thrilled about the possibility of bringing my expertise and passion to the marketing team at (Company Name). My track record of driving successful campaigns, coupled with my commitment to innovation and excellence, makes me confident in my ability to contribute significantly to your company's continued growth.
I look forward to the opportunity to discuss in further detail how my skills and experience align with your marketing objectives. Thank you for considering my application.
Best regards,
Your Name Here
Working Remotely Cover Letter Example 3
I am excited about the opportunity to leverage my skills and experience in a remote capacity to contribute to the dynamic marketing team at (Company Name). With a proven track record of delivering results while working remotely, I am confident in my ability to seamlessly integrate into your virtual work environment and make an immediate impact.
I am enthusiastic about the prospect of utilizing my collaborative and communication skills to drive effective marketing strategies from a remote location. I am eager to discuss how my remote work experience and dedication to achieving targets align with the goals of your team.
Thank you for considering my application. I look forward to the possibility of joining your team and contributing to your ongoing success.
With gratitude,
Your Name Here
How you sign off your cover letter will depend largely on the job you are applying for. If you work in a more creative role, or industry you could try showing a bit of your dazzling personality. If you work in a more analytical, or serious role, you may want to keep your personal touches on the more conservative side, so use your best judgement. Good luck!
Are you currently working on a cover letter, but struggling with what to include in the final paragraph? Reach out to Style Nine to Five founder Christie Lohr who can help with a Cover Letter Refresh.
Sheila O'Neill is a creative, innovative and inspiring storyteller with a background in fashion.
Feature Image: Adobe Stock