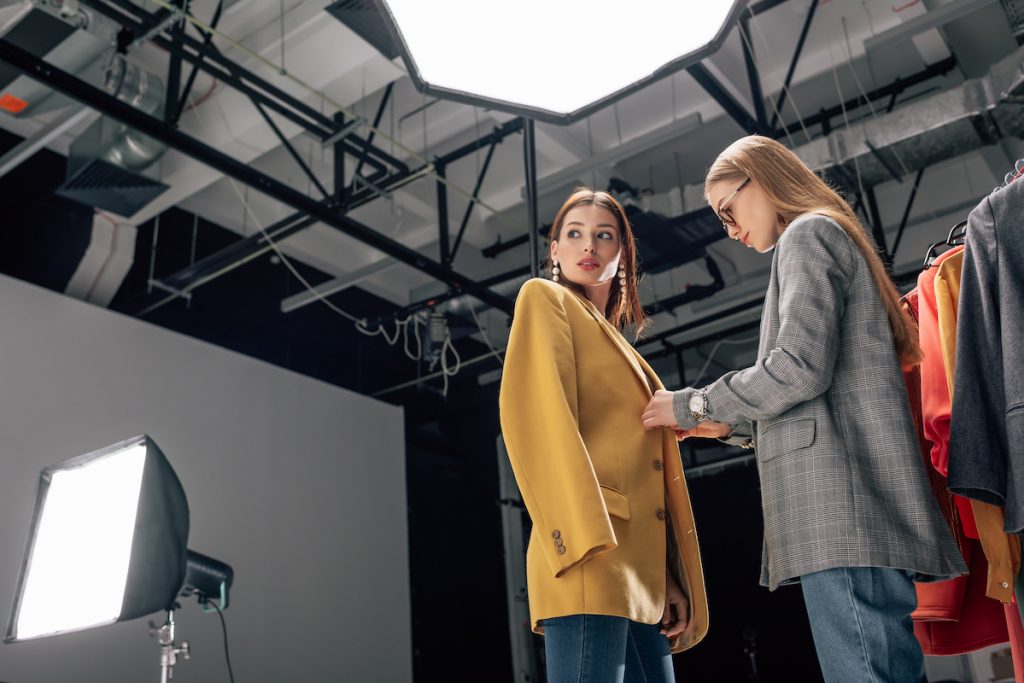 Do you have an eye for fashion and a penchant for putting together OOTDs? A career as a stylist is a great fit for someone who loves playing in fashion closets, mixing and matching colours, textures and lines. If you have aspirations of becoming a stylist, here are some tips to get you started on your career path.
Somewhere to Start
One of the best places to start your journey is in fashion retail. Though it may seem less desirable and glamorous than having "Fashion Stylist" on your resume, fashion retail is a great way to gain skills (not only for free, but you're getting paid!), experience and even network. Working in fashion retail you'll be exposed to people looking for all different kinds of styles and you'll learn that what works on one body type doesn't translate to everyone. Getting a part-time job in fashion retail can be a great opportunity to add experience and complement a formal education in fashion. Fashion retail often requires little to no experience, especially in styling, so a position in retail can be the first step towards a successful career as a stylist. 
Gain experience
Just because you have nailed down your own personal style and receive compliments on your ability to put together an amazing look on yourself, doesn't mean you have the full set of skills to be a stylist. What sets a stylist apart from your everyday fashion girly is their ability to style for OTHERS, not just themselves. As you build your skills and gain experience, aim to expose yourself to as many different variations of fashion styling as possible. This includes:
• Different body types
• Different genders
• Different colour palettes
• Different styles (glam, luxury, bohemian, preppy, professional, etc.)
• People of different ages (for example Millennials, Gen Z and Boomers will all have vastly different styles, learn what works for them)
You can do this by asking friends and family if you can help style them for events, or put together a week's worth of outfits for a friend who is starting a new job, get creative and have fun!
Build a Portfolio
As with any career with a visual component, building a portfolio will be key in growing your clientele, or landing a full-time position with a fashion house as a stylist. Your portfolio should show your range as a stylist. Include a diverse selection of looks you put together that you are most proud of. If you are just starting out you can reach out to other young professionals also looking to create portfolios who may be looking to collaborate with you. This includes models, photographers, even brands looking for exposure.
Find Your Niche
As you develop in your career, you may find that you gravitate towards a certain style and you may prefer to develop that specific area of styling and build your portfolio and reputation around it. For example, Rachel Zoe became famous for her very specific style of boho-chic, transforming the personal style of young Hollywood starlets and socialites like Nicole Richie seemingly overnight. Zoe became known for this signature style and built a name for herself through having a specific niche. Though it's great to dabble in all different areas of styling, this can also help you decide where your strengths lie. Having a niche can set you apart from your competition
If you find yourself naturally drawn to putting together unique and eye-catching outfits, a career as a stylist is already within your grasp. Look into retail jobs that are hiring, ask friends if you can help style them, to gain experience with body types and styles different from your own, build a diverse portfolio that showcases your strengths and range as a stylist. Once you develop a clientele and establish yourself you can begin working on your personal niche and securing your spot as a well-known stylist!
Are you currently working on your portfolio, but don't know how to best showcase your work? Purchase the One Page Portfolio from Style Nine to Five founder Christie Lohr. She will help bring your work to life on the page and complement your hard skills in your resume.
By: Sheila O'Neill is a creative, innovative and inspiring storyteller with a background in fashion.
Feature Image: Adobe Stock