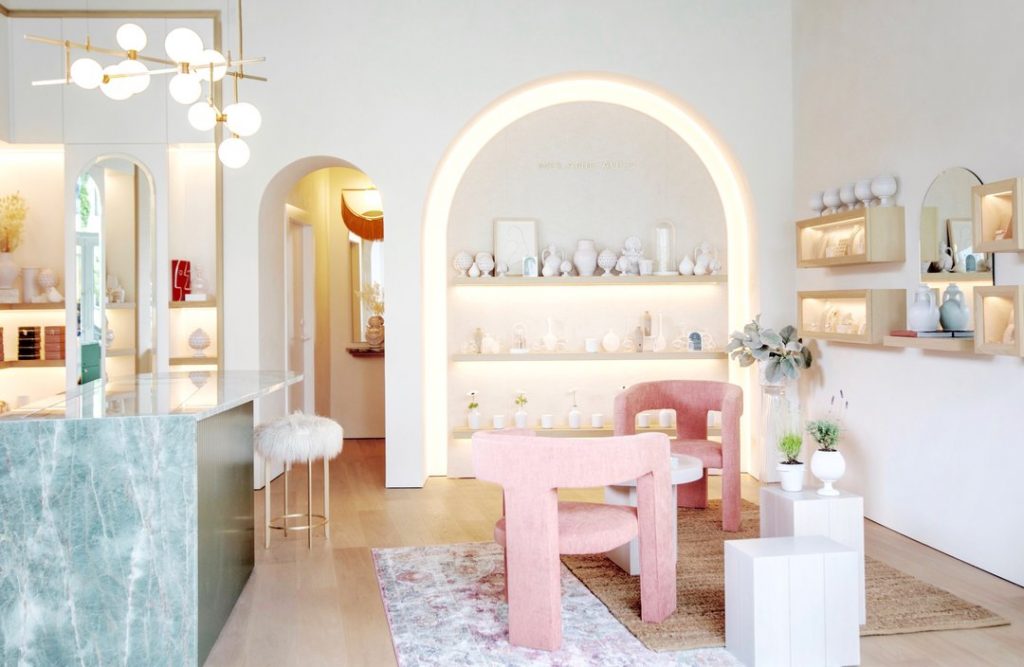 Style Nine to Five spoke with Melanie about her company's work culture, what she looks for in candidates, how to stand out as an applicant, and creating career opportunities.
For eight years, Vancouver-based Melanie Auld Jewelry has been creating stunning pieces that tell a personalized story unique to its wearer, and has become a household name across the world.
The company's CEO and founder, Melanie Auld, credits her team for where the brand is today, telling Style Nine to Five (SNTF) the company has grown from a one-woman show, to "this amazing collaboration of all these beautiful employees that we have been so fortunate to be able to employ."
Strengthening Company Culture
Describing the pandemic as a bit of 'a wake-up call' in terms of growing her team, Melanie said "we need to be very, very careful about continuing the right culture for all of our employees," and "I firmly believe in hiring based on personality and who somebody is."
"I believe that there's a lot that you can teach if somebody doesn't already know, rather than hiring just purely based on education," she said, "I feel like there's so many layers of the type of person you want in your environment and we just want good people."
Melanie said she and the team work together with a separate firm to help them be "clear as an organization who we are, what we stand for, and what our values are as a company so that it's very clear to our employees coming in, they can understand if their values align."
These four core values are creative, respect, integrity, and perseverance.
Melanie said these values are for her staff to be creative, curious and to share ideas to "create this work environment where people feel empowered to have ideas and to honestly make mistakes, and feel like they can make mistakes and then we can figure it out." As well as, "we respect ourselves and others, we listen minds fully, we act intentionally and we lead with compassion." To be "people of integrity, be accountable, be honest, be genuine," and "we persevere with purpose, adapt to obstacles, and be determined and embrace our growth."
Melanie also said she feels a responsibility to help her team step into their power and own who they are.
"I feel like they mentor each other," Melanie said, "it's a very open and very honest and authentic working space."
Creating a Customized Application
Showing on your resume and cover letter that you're specifically interested in Melanie Auld Jewelry by doing your research, is one way to stand out to the team if you're applying for a role with them.
"I think the worst thing is when you get a resume and it has another company's name in it, or you just know that somebody has been sending out resumes to a bunch of different stores or brands or what not, and to me that just feels like you didn't do the leg work," Melanie said, "it's the cover letters that seem vague and a little less tailored to our company that typically fall a little bit more flat."
"When somebody is really excited about the company and working for us, and knows a little bit about the history, knows a little bit about it and then includes that, I think for us, that's just like 'yes! Okay, let's talk to this person,' it's not just one of one hundred resumes they are sending out," she said. "You want somebody that wants to be a part of what you're creating."
Reframing the Interview
When it comes time to meet applicants, Melanie doesn't consider it an 'interview,' instead, more of a conversation about the job role and what this person wants out of the position, "if it's a long-term thing that's great, and if it's not we love helping our employees move on to their next big step in their life."
Melanie also prefers a conversation instead of a traditional interview with a 'power dynamic' to better gauge if both parties are a good fit for each other, adding "I want people to come into this conversation feeling empowered and knowing what they want, and asking me questions."
Room for Growth
Within the company, Melanie said opportunities can be created for those who take initiative and become indispensable, "in a small company, you do have the opportunity, as the growth is progressing, to move up very, very quickly and I think that that's a huge bonus for getting involved with a company that's maybe not super large scale."
"At the end of the day, what do you want people to feel like when they go to work every single day? They are giving their time to our company, and I feel like it's an honour, and we should do as much as we can to make sure that they're happy in life," Melanie said.
Melanie's advice for anyone interested in going into the fashion business is to research the type of company you want to be involved in, and once you find it, be thoughtful and intentional on approaching them, "in a way that really shows them that you've done the research, that their values align with yours, and this is what you can offer them."
"If you do that, a company would be remiss to not give you an interview at least," Melanie said.
Ready to take your next career step? Style Nine to Five's Resume + Cover Letter Refresh will create a tailored application package so you can start job-seeking with confidence.
Michelle Morton is a Toronto-based multimedia journalist with a passion for telling stories and the great outdoors. 
Images from melanieauld.ca.