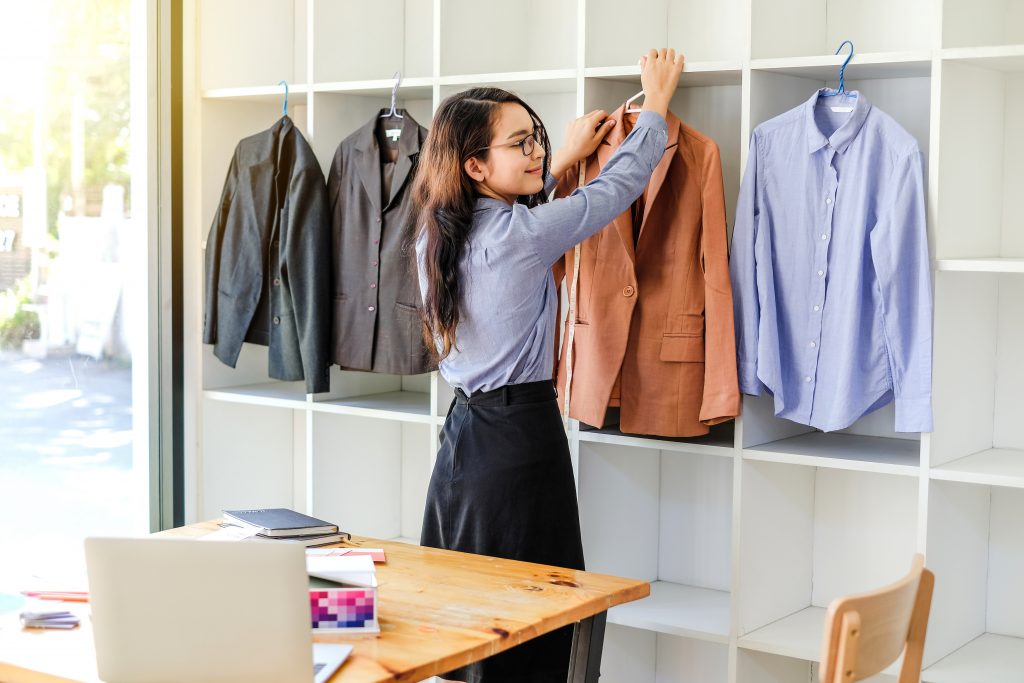 Starting out on your career path can be difficult if you don't have a lot of work experience in your chosen field. Internships are an excellent way to gain hands-on experience, develop your skills and make connections. Although they're usually offered as contracts with a set end date, if you bring your A-game, internships can lead to employment opportunities within the company you're interning at. Style Nine to Five has put together your ultimate guide to make the most of your internship.
When pursuing an internship, it's important to do your homework about the labour laws where you live. If you're in Canada, there are two types of interns: student interns and paid interns.
Student interns need to be enrolled in high school or post-secondary institutions like college or university and receive credit for their time interning. The Canada Labour Code does not require employers to pay student interns, but if you're lucky, they might pay an hourly wage or give you an honorarium for your work.
If you're not a student, unpaid internships are not allowed in Canada. The law requires that non-student interns be paid at least minimum wage. If you're pursuing an internship that doesn't have a specific wage outlined in the job description, make sure to inquire with the hiring manager for further details.
1 – Laying the Groundwork in Your Interview
Just like a regular job interview, prospective interns are interviewed by their potential employers. Although it might seem like a regular interview, there is one key discussion point that will help you start your internship off on the right foot: your goals.
Prospective interns should come prepared with a list of goals they're hoping to accomplish while at the company, including skills they'd like to develop and how they'd like to grow. Articulating your goals to your potential employer will help set you off on the best path, not only for you, but also for your employer.
Over the course of my career, I have worked with numerous interns from a wide variety of backgrounds. Interviews are a great way to learn about the intern and their experience, but the best and most useful information comes from hearing about their goals. Make your goals specific and do not hold back if you have several on your list. Having an intern definitely has its benefits for employers, but it's also a lot of work. Sharing goal-specific information will help your employer tailor the internship to you and make sure that your tasks and responsibilities help you achieve your goals. It makes their lives easier!
2 – Building Connections
With the majority of people still working remotely, it's likely that your internship will mostly take place from home, too. Without a shared space to meet your colleagues, you might find it a little daunting to get to know your co-workers. There are a few ways you can still build a rapport with them virtually. The first is to set up a weekly check in meeting with your supervisor. That's definitely the first person you should build a relationship with since they'll likely be the person accountable for your work. A weekly check in gives you the opportunity to review your tasks for the week, ask questions and discuss anything else that's going on within the company.
Another way to integrate yourself into the work culture is to attend any social activities that are happening while you're there. Is the team gathering for a virtual happy-hour? Is there a book club you can take part in? If you're not sure, check in with your supervisor to see if there's anything you might be able to take part in.
Beyond your direct colleagues, you can expand your knowledge and develop relationships by attending meetings that other departments are holding. For example, if you're interning in the fashion department of a magazine, ask if you can sit in on a beauty, marketing or sales meeting to get a more comprehensive overview of all the roles available in this type of workplace. As mentioned earlier, when most companies are working from home it's easier than ever to pop into a wide range of meetings—no running around an office required!
Getting to know your other colleagues is the best way in the door to greater learning opportunities. That leads us to another important part of interning: new experiences.
3 – Say 'Yes' to Trying New Things
Interning is a hands-on learning experience. You've been placed at a company so you can learn the ins and outs of working in a specific field. It's one of the few employment experiences where you can try things that you might not have ordinarily had the opportunity to do or be hired for. The best interns I've worked with say "yes!" (notice that exclamation mark of enthusiasm) to any project that is put in front of them.
It's likely you won't be an expert on every project that's placed in front of you. That's totally okay. Discuss the project in detail with your supervisor, make sure you know exactly what is being asked of you, be honest with your supervisor about your skill level in this area, and make sure to ask questions!
Real life example: For an intern I recently managed, I set a Zoom meeting at the start of each big project where I would give her an overview of the project, the tasks involved and any additional context about why she was doing this work. These meetings also gave her time to ask any questions right from the beginning which saved us a lot of time further on in the project.
Like starting out at any new job, make your best attempt at completing what has been asked of you. If you have questions while working, try researching the answer to the best of your ability, then reach out to your supervisor to clarify that you're on the right track. Once you're finished, ask your supervisor for feedback and offer to make any changes they might need. Remember, your supervisor knows that you're at the beginning of your career and aren't an expert at what you're doing—that's why you're an intern! This is a learning opportunity for you, so receiving constructive criticism on your work will happen often.
4 – You are Your Best Advocate
New coworkers, lots of meetings, projects galore—do you feel busy yet? Throughout your internship, make sure to take time to consult your goals to make sure you're making headway on everything that you want to learn. Do not leave this for the end of your contract. Give yourself (and your colleagues) enough time to help you achieve these goals so you can leave your internship feeling fulfilled and ready to take on whatever is next on your career path.
If you feel yourself getting too busy to the point where you're becoming overwhelmed, it's time to check in on your mental health. Although we encourage saying "yes!" to new opportunities, your mental health is important and nobody wants to run you into the ground with work. You are your best advocate, so if you're feeling overwhelmed or you have too much on your plate, speak with your supervisor. You'll have built a strong foundational relationship in your weekly meetings so you don't need to shy away from an honest conversation.
5 – Leaving your Internship
Internships are full of opportunities if you put in the effort to find them and make them a reality. When approaching the end of your contracted internship, it's time to revisit your goals that you shared when you first interviewed for the position. You will most likely have a final meeting or exit interview with your supervisor or a member of the Human Resources team, but if they haven't scheduled one, take the initiative and reach out to schedule it. Your final meeting is a chance for you to discuss everything you've learned while at the company, reflect on what you enjoyed (or didn't enjoy), and give feedback about the internship program and working at this organization as a whole.
Do not skip out on preparing for this meeting! You don't want to waste your employer's time by only saying "thanks for having me, I learned so much, it's a great company." Your employer is looking for quality feedback, so make sure to take time to reflect on your experiences. This will help them down the road. Think of all those future interns you could be affecting!
Internships are a unique type of employment because although there is usually a set end date, there is also often the possibility of being hired on as a regular staff member. Your final meeting is a great opportunity to express your interest in working for this company as a full-time staff member. Even if there isn't the opportunity to be hired on immediately, you never know what could happen later down the line.
Finally, this is also the time to ask if you can use your supervisor as a reference or request a reference letter. After working with you for the duration of your contract, they'll be able to speak on your behalf to any future employers and help you secure your dream job.
Looking to secure a sought after internship position? Stand out from the crowd with a cohesive application package from Style Nine to Five's Resume, Cover Letter, LinkedIn Refresh service.
By: Catherine Gautreau – Catherine is a communications and fundraising professional in Vancouver, BC with a passion for storytelling, the arts, and giving back to the community.