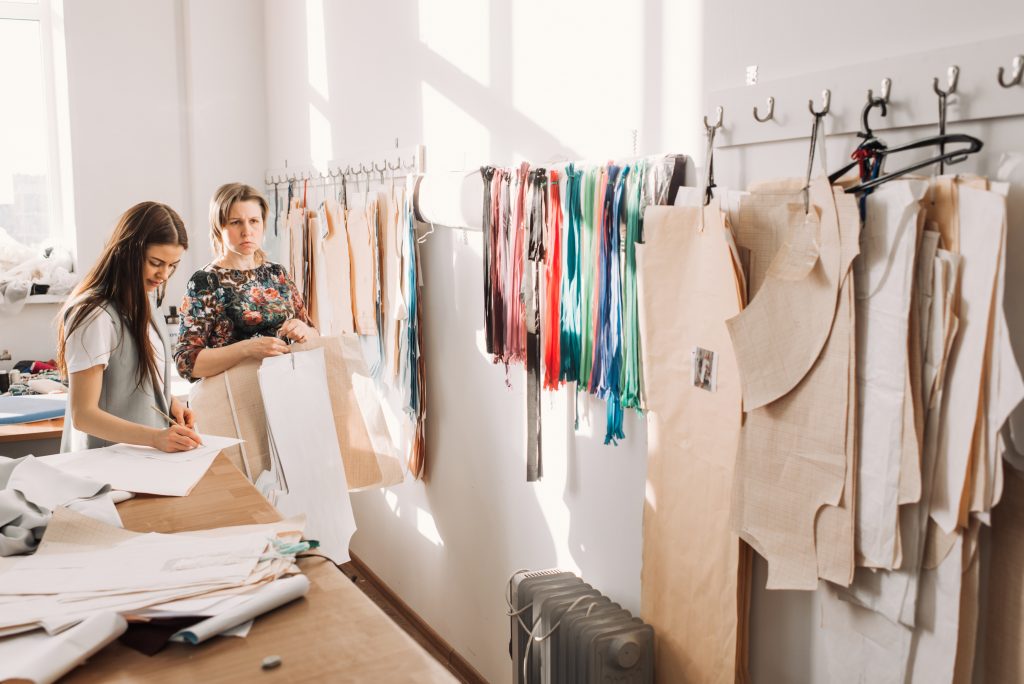 "Why did you leave your last position?" is one of the most dreaded questions during a job interview, especially if you didn't leave on the best of terms. But, whether it just wasn't the right fit or you feel as though you outgrew your position, it is important to have a carefully crafted answer for this question as you don't want your last employer affecting your next. We've come up with four phases that you can easily weave into your next interview.
"The company's structure no longer supported my personal growth."
Potential employers want to see that personal growth and development is important to you and that you are always ready to better your craft. Creating an answer centered around your growth as a professional allows you to segue into your goals and aspirations for your next position.
For example, if you are a social media manager and you would like to transition into a strategic marketing role, but your previous company did not have any availability in their department, and that's what inspired you to look elsewhere. By framing your answer this way you can easily state what drew you to this new position and how this position would enable you to bring your expertise from the past and apply your skills to a new set of challenges.
"The brand management was designed for a different type of creative."
Sometimes you are just not the right fit for your current role and it has nothing to do with your capabilities or your previous company. Often companies are looking for key attributes that you may possess. However, the way in which you express or present them may be something different than they were accustomed to, which created a barrier completing projects efficiently.
Instead of highlighting that you did not like the environment, suggest that your creative methods were simply different, and for you to reach your full potential you are looking for a different professional culture and dynamic. This answer will allow you to highlight the management style of the company you are applying to and delve into specific methods you use that will enhance their culture and productivity.
For example, if you work at a fashion magazine and the topics or issues you pitch are not commercial enough for their audience. This does not mean that your ideas are not great, it just means that your ideas may be suited for another publication with a different creative approach and audience. During your interview, it is also a great idea to showcase campaigns or articles which were published in your previous role and come prepared with pitches for the role you are looking to get.
"My goals and aspirations shifted while in my previous role."
Our careers grow and evolve when we gain experience and there is nothing wrong with pivoting to another role. In fact, at the beginning of a career it is encouraged!
For example, you may have previous experience as a visual merchandiser. Although you may love the styling aspect, you love connecting with clients and you realize that becoming a stylist or image consultant is something you are more interested in.
Harness and highlight the skills you learned as a visual merchandiser in your next interview. Some of these skills may include a strong understanding of trend awareness and an intuitive ability to conceptualize and execute complete looks for various client needs.
"The company and previous role enabled my growth up until this point, and I am ready to challenge myself at the next level."
As mentioned above, the purpose of bettering your craft is to grow and evolve and sometimes companies can only offer you so much up until a certain point.
For example, you may start off at a small boutique public relations firm with a grassroots approach to retaining local accounts, which is excellent at any position at any stage in your career. However, you may have always aspired to work at an international firm with larger global accounts. The skills in which you learned at a boutique firm are still applicable in large settings; it is all about how you frame your answer. In this situation, we would emphasize your ability to maximize a company's budget and resources and your ability to think outside of conventional lines for campaigns to reach their full potential.
Interviewing for a new position can be stressful enough so don't let this one question consume your time instead of prepping for the rest of the interview. When thinking of an answer for this question, the most important thing to keep in mind is, "how can I pivot this to my strengths to demonstrate that I'm an excellent fit for this new role?". It's important to move forward in your career and you don't want to let a previous role hold you back.
Not getting the jobs you want? Book a 1 hour virtual career meeting with Style Nine to Five Founder, Christie Lohr. Christie will give insight into what your next career steps should be to land your dream job!
Demetra Maragos – Demetra is a Master of Arts candidate at New York University, who loves thinking outside of conventional lines to combine her passions of everything culture, fashion and lifestyle.
Feature Image: Adobe Stock