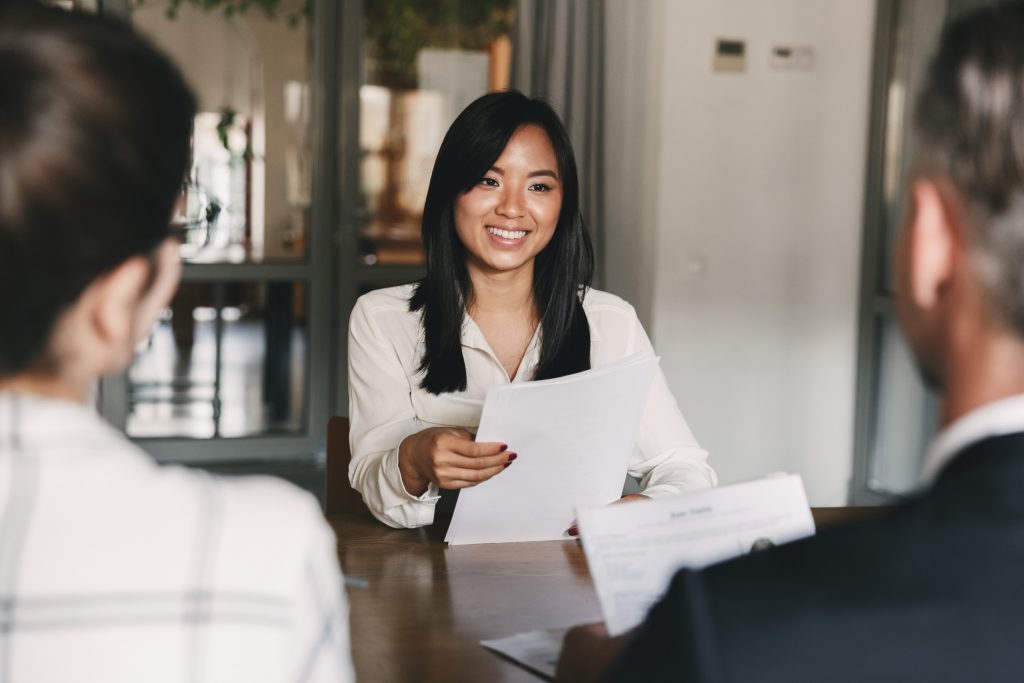 Stressed about the end of the quarter because of your performance review meeting? We've got you covered! Performance reviews are nerve-wracking for anyone and can be hard to navigate because you don't know what questions or feedback will be thrown your way. So how do you prepare? Before going into these types of meetings, it's important to do a "deep dive" into your time at the company and look at the value you have brought.   
Measure Your Progress
Facts and figures make any point stronger. Your boss may have an overarching view of your performance but, what about the specific areas of growth which you had a hand in? Come to your meeting prepared to talk about areas that you enhanced. For example, are you a social media marketer who focused on expanding the company's Instagram reach? How many followers did the corporate account increase by when it under your control? Mention those stats in your meeting. Or maybe a goal of yours was increasing your reach within a specific age demographic, so excellent figure would be pinpointing the amount and the progress you've made. These metrics are easily accessible on the Instagram app in the insight's sections.
Another example is as a fashion buyer—have you introduced any new brands to the company that the customers loved? It's important to specify how much sales increased as a result of the addition of a product or brand. By having these metrics at the ready during your meeting, you demonstrate that you're cognizant of the value your skill set while also showing that you are consistently engaged.
Forecast Your Success!
Prepare one or two specific goals you are working towards in the next quarter, and how you are already building towards them. It's important to forecast so your employer understands that you are a big picture thinker that you aren't just working in the moment.
Keeping with the example of the social media marketer, it is a great idea to come to your meeting with a new pitch for your next social media campaign. Come prepared with a catchy hashtag and concept that encapsulates the brand's message. In addition, forecasting the reach of the campaign and the strategies you plan to implement are also great talking points.

Specific Skills to Work On
A standard performance review question is, "What do you think you can improve on?" Instead of having a generic answer about time management or communication skills, take some time to think about your professional shortcomings. Working with our fashion buyer example, organization and budgeting are two of the most important skills for this position. With this in mind, maybe you would like to work on your Microsoft Excel skills to have a better understanding of the program's shortcuts and abilities so you can make budgeting and organization seamless. Having a plan of attack ready to discuss takes the heat off of taking criticism and demonstrates personal awareness and a forward-thinking attitude.
Take Constructive Feedback in Stride
Constructive feedback helps you grow and excel, so don't take it personally! The feedback is about your work, not you as a human being. It is important to take note of where your employer sees room for growth so you are conscious of bettering these skills going forward. Then, in your next performance meeting you have the ability to circle back to their comments and focus your growth.
Performance review meetings can be a source of anxiety for anyone, but don't let that consume you. The best thing you can do for yourself is take a deep breath, try to prepare to the best of your ability, and keep in mind the purpose of these meetings is for growth.
Feeling like you struggling with the direction of your career? Try Style Nine to Five's Virtual Career Meeting offering. This offering entails a one hour online meeting with Style Nine to Five Founder, Christie Lohr. In this meeting you will have the ability to chat about the next steps of your career in addition to advice regard your LinkedIn, cover letter, and resume.
Demetra Maragos – Demetra is a Master of Arts candidate at New York University, who loves thinking outside of conventional lines to combine her passions of everything culture, fashion and lifestyle.
Feature Image: Adobe Stock