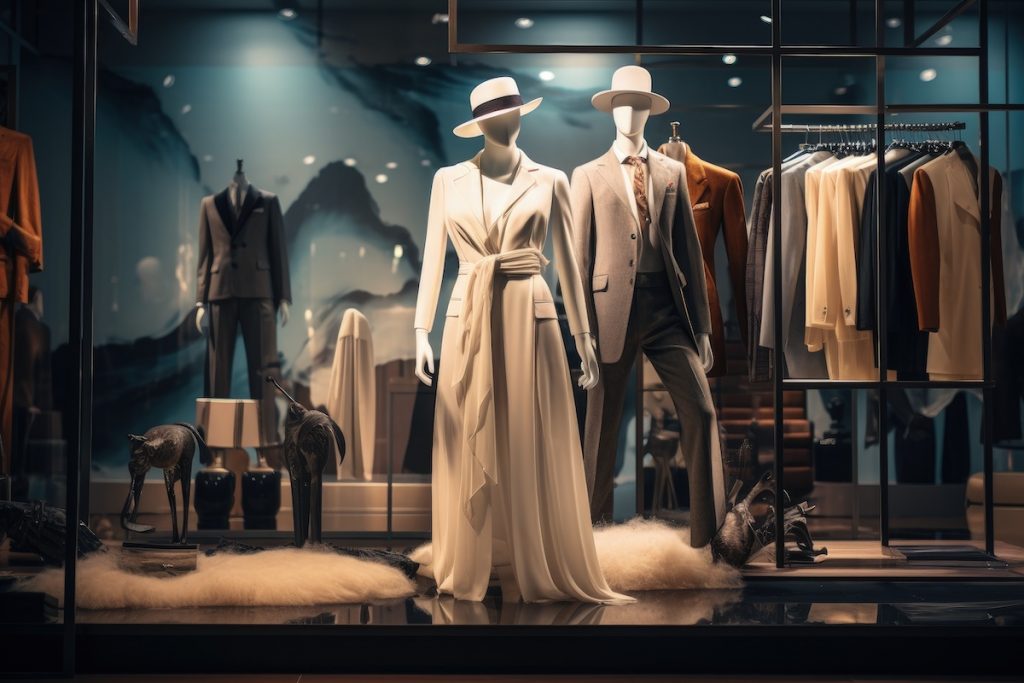 Fashion merchandising can be as much science as it is an art. As far as a creative field like fashion goes, merchandising is one of the more logical, researched-based roles. Fashion merchandising blends analytics, trend forecasting, marketing, and styling all in one, making it an exciting and dynamic career. Here are some of the skills and experience you will want to have as a successful Fashion Merchandiser.
1. Education
An education in fashion, business, or if your school of choice offers it a fashion merchandising program can help set you up for success in your career. Not only will an education provide you with knowledge and understanding of the requirements of a fashion merchandiser at a deep level, but it is a chance to network.
If you have the opportunity to attend a creative, or art-focused school, or program, you will be surrounded by like-minded individuals, many of whom will also be working towards careers in fashion. Creating friendships and a strong network in school can help propel you forward as you begin your career. You may also have an opportunity to intern, or find a mentor in the field of fashion merchandising who can show you the ropes and act as a reference later on.
2. Retail
Working a role in retail, whether that is a sales associate, key holder, or manager position is a great way to learn about fashion merchandising. Being on the ground you will not only learn about different buying personas and get a feel for the buying patterns of different customers, but you will have the opportunity to experiment with merchandising on a small scale.
Merchandising also includes setting up captivating window displays that encourage pedestrians to walk into your storefront, dressing mannequins, store layouts, and displays. In fact, being able to put together looks and displays and arrange the store in a way that elevates the customer experience and allows them to find what they are looking for and solve their problems is really at the core of what a fashion merchandiser does. Take this opportunity on the floor to begin to understand the customer and figure out what sales and marketing tactics work and what doesn't.
3. Research & Trend Forecasting
To be successful in fashion merchandising you have to know your client and what they want to buy when. This can include seasonal trends, demographics (age, income, lifestyle, etc.) and more. As a future fashion merchandiser you will want to be deeply immersed in the business side of fashion here are a few things to keep top of mind:
• What is the trend cycle
• What is your target demographic buying
• How often does your target demographic purchase new clothes (and how much do they spend)
• How does the economy affect buying patterns
Trend forecasting: what's next?
Fashion merchandising is an exciting and dynamic career that requires a deep understanding of the fashion industry, marketing, and analytics. However, with the right education, experience and passion you can find success in a fulfilling career as a Fashion Merchandiser.
If you are considering a career in fashion merchandising, but not quite sure if it's the right fit for you, book a Virtual Career Meeting with Style Nine to Five founder Christie Lohr who can help talk through your skill set and figure out next steps!
Sheila O'Neill is a creative, innovative and inspiring storyteller with a background in fashion.
Feature Image: Adobe Stock