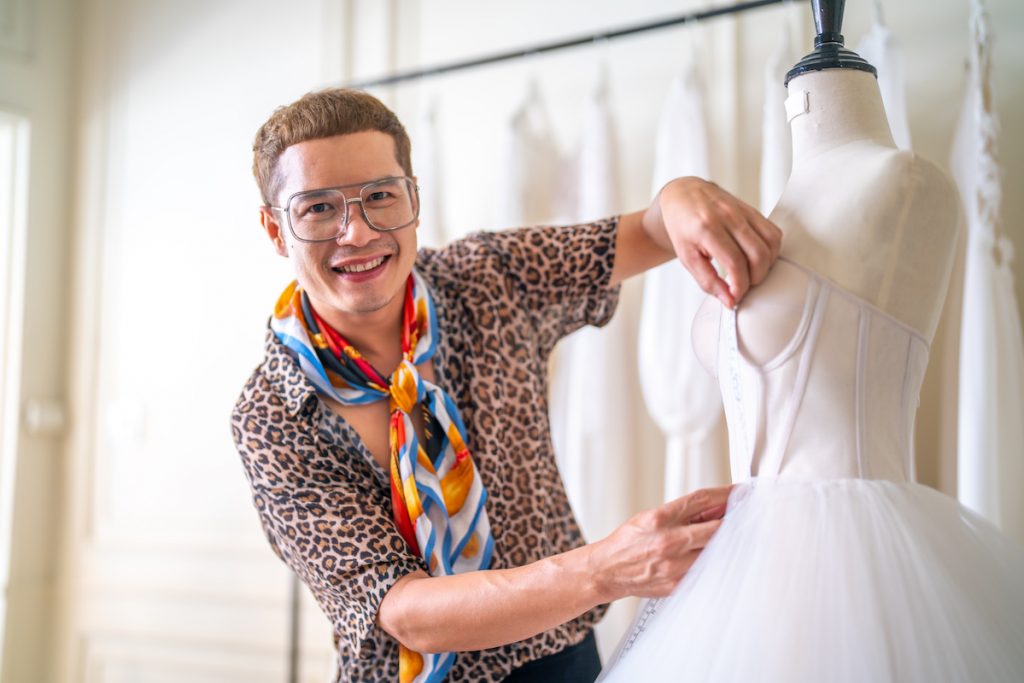 Have you secured a highly covetable position as a fashion intern! Congratulations! Not only are fashion internships incredibly competitive, but this is an amazing opportunity to launch into a successful career in the fashion industry. That said, a fashion internship is part of the journey, not the destination. That is why we've identified four things you can do now as an intern that will help you make the post of this awesome opportunity and propel you forward in your career.
1 – Go Above and Beyond
An internship is a moment to prove yourself. You can set yourself apart by going above and beyond your assigned duties. Seek out problems to solve, present ideas in meetings and look for ways you can help improve systems in the work place. Find ways to make your superiors' jobs and days easier and become an indispensable member of the team.
Your efforts to make improvements and increase productivity will not go unnoticed—when the time comes to fill a new position on the team, or when you request a letter of reference at the end of your contract, you'll likely find your manager will be amenable to your asks, or even offer you a permanent role.
2 – Leave Your Ego at the Door
The life of an intern usually isn't glamorous. You'll often find yourself doing the grunt work that no one else on the team has time, or interest in. Think addressing mailing list letters, data entry, filing, organizing the back office and the classic intern role—making sure your boss has her coffee.
As the office intern, it's important to overcome your ego. You still have a lot to learn and though you may not learn it by ordering a lattes at the nearby Starbucks, fulfilling these less-than-glamorous tasks is part of earning your stripes. So tackle these monotonous chores with grace and know that one day you'll have your own intern to take on the tedious items on your list so that you can focus on what really matters—fashion, darling!
3 – Make Connections
Think of your fashion internship as the invitation to the party, now it's time to introduce yourself! Leave a great impression on as many industry people as you can. Go to as many events, ask to sit in on as many meetings and talk to as many people as possible. Expanding your network and making connections is one of the best and quickest ways to succeed in the fashion industry. Fashion is also a small industry, where everyone knows everyone else, so making those strong connections is what can lead to incredible opportunities in your career.
4 – Try Everything On
As a fashion intern, you should be no stranger to trying things on. But instead of a new pair of shoes, or this season's new dress, try on different job titles. Spend as much time in different departments and working for different leaders as much as you can. Early on in your career your skillset and trajectory is malleable—the most it will ever be—so absorb as much as you can and find out what you enjoy and what your personality and abilities are best suited to. This can save you time in the long run and help you avoid picking a path you might regret later.
Remember, your internship is your opportunity to prove yourself and absorb as much as you possibly can—network connections, information and knowledge. Be aware of ways you can make your manager's life easier and have a positive, can-do attitude with everything you do to make the most of your internship and see where it takes you—the possibilities are endless!
Looking for help landing a new job? A Resume Refresh can make all the difference in landing the role of your dreams.
Sheila O'Neill is a creative, innovative and inspiring storyteller with a background in fashion.