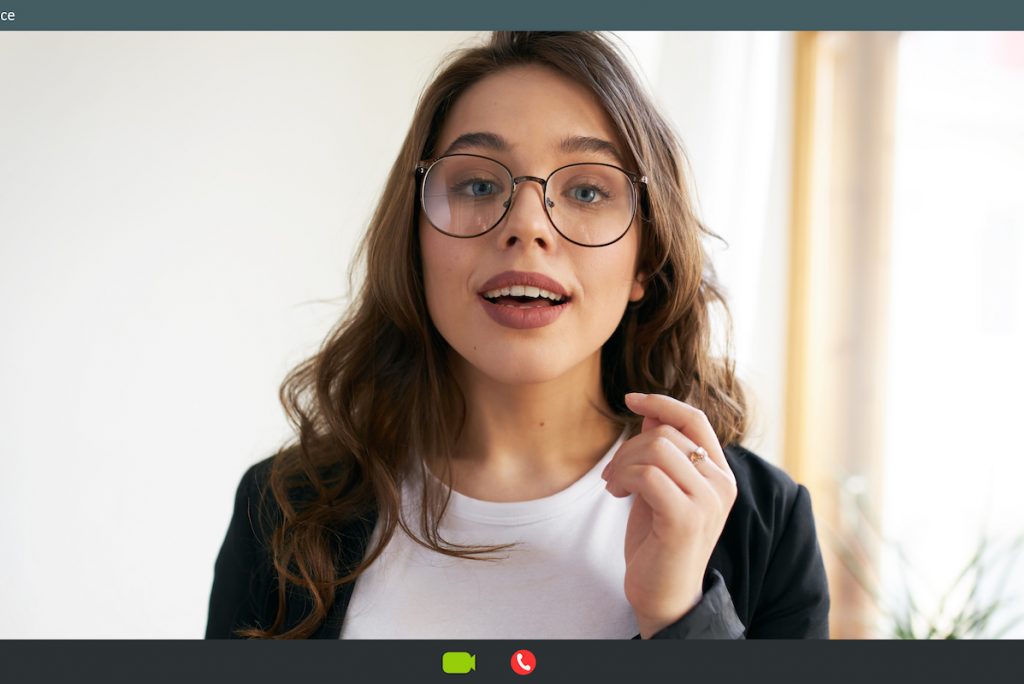 The digital landscape has changed completely – just think of all the video content flooding your feed nowadays. For instance, it was only a few short years ago that Instagram was the most popular social media platform, and now TikTok has taken its place. Plain and simple, people want to see videos!
This trend hasn't stopped with just your timeline, either – video content is steadily creeping into the work world, too. For example, notice how important video advertisements have become to companies? And in this new digital world, if you want to go above and beyond while applying to those companies, consider including a video with your application.
Why a video application?
Video applications add an extra dash of personality to your application. You'll automatically stand out from the crowd because while other applicants are only words on a paper, you've already manifested as a real person professing your desire to work at the employer's company to their face. In a sense, they'll already form a connection with you before they've met you, and when they're wading through the applications, they'll have an extra visual memory to latch onto your words.
Plus, a video application allows you more time to say things you couldn't have in your resume and cover letter, or even to sum it all up in a neat little bow with all the highlights. It just depends on how you want to frame it. Whatever you do, because it's all already packaged in a video, it'll help you stand out.
How do I make a video application?
First off, don't stress yourself out feeling like you need to have a thousand-dollar camera and professional editing software to whip up a video application. I've shot video applications in one take simply using my MacBook's webcam. Unless you're applying for a job involving professional video production, your iPhone's front camera or old point-and-shoot will do just fine. It's about how you use your time in it and the fact you set the time aside to make one in the first place.
But before you get to filming, make sure you write a script for yourself. Don't read straight from it, but don't memorize it either – just write down the key points you'd like to hit in your video application. Once you've repeated it to yourself a few times and gotten it sounding natural, you can film yourself. Your first time, it may take a few attempts to get a video you feel comfortable sending off. Don't be self-conscious about your video or let fumbled attempts get you down – practice makes perfect.
Also, keep your video application short. They already have to read your resume and cover letter on top of hundreds of others, so don't use up too much of your time. Hiring managers appreciate it when applicants can be concise, so keep it short and simple and act like the video application is the only thing your hiring manager is going to see. Your video should be roughly a minute long at the absolute maximum.
What should I say in my video application?
When planning the script from your video application, you should be summing up your relevant experience as quickly and concisely as possibly. Make it count – speak of the absolute highlights of your experience so far. You should also use this opportunity to inject some other details: why you'd like to work for the company and aspects of your personality they wouldn't catch from your writing.
Start off your video application the same way you would a cover letter – addressing the hiring manager or committee directly and then detailing what draws you to the company. Put yourself in the hiring manager's shoes: having someone speak straight to you about why they admire your company would definitely endear you to them, no?
If you have space at the end of your video, you can throw in other things that'll elevate it even more: any accomplishments or details of your work experience that you couldn't fit into your application, or special facts about yourself that may be of importance to the hiring manager. Inject as much of your personality as you can into the video.
Also, don't forget to come across as personable and put on the positive attitude you'd come to work with while filming your video!
I, personally, can attest to the success of video applications – I landed my job writing for Style Nine to Five by sending one in with my resume! Yes, it's some extra work, but once you get a handle on what you'd like to say and are more comfortable with filming yourself, you'll be churning out videos for every application you send in. It's easy to do at home, offers a personal touch to your application and, most importantly, it's rewarding once you catch the right company's eye.
Need help perfecting the rest of your application? Purchase the Style Nine to Five Cover Letter + Resume How-To Guide!
Emily Morrison is a media professional with passions for writing, film and popular culture.
Feature Image: Adobe Stock