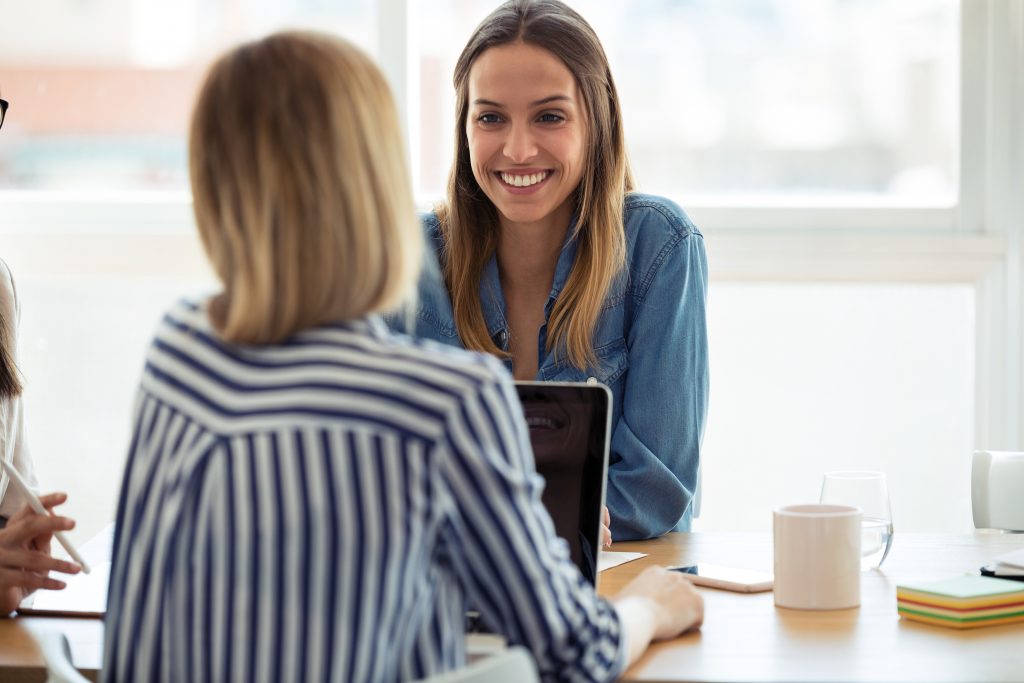 There are loads of great reasons to interview people prior to hiring them to work for your company, but what about when they leave? You might think you know everything you need to know about an employee once they've handed in their notice, but if you think you don't need to hold an exit interview, you could be missing out on a lot of valuable information.
An exit interview is a more formalized final meeting with an employee who is about to leave the company. It usually takes place in the final days leading up to their last day on the job, and is held by someone who works in human resources, or the employee's supervisor or manager.
Don't let the idea of sitting down with an employee who doesn't want to work for you anymore scare you. Both sides can benefit from this type of meeting. It doesn't have to be painful for either person.
Exit interviews are an excellent way to gain insight into company culture, strengths, weaknesses, and any areas the company might need to pay more attention to. It also allows you to thank the employee and reflect on their career trajectory.
Style Nine to Five is here to share 4 best practices to implement in your next exit interview.
1 – Create a Safe Space
This might sound cliche, but giving and receiving constructive criticism (or even negative feedback) can make anyone feel vulnerable. Set yourself and your employee up for success by creating an open, positive, and respectful environment for this meeting.
Be conscious of who from your company is running the exit interview.  Someone from Human Resources is ideal, but if you work for a smaller company, that might not be an option. A manager or supervisor can also run the meeting, but if possible, try to see if it can be someone other than the employee's direct supervisor. Your employee might have feedback that they want to share about their supervisor, and they might not want to share that if the supervisor is in the room with them. This meeting is a time for your staff member to give honest feedback, so creating a space where that's possible is key.
Think about where you're having this meeting. This isn't the time to go for a walk and take the meeting over the phone. Organize a room that gives you privacy, or if you're still working from home, try to make sure your space is quiet and distraction free.
For employers, exit interviews are a chance to gain feedback from your employee that can help shape your company into a better one. So even though you should ensure the employee that what they say during the meeting is confidential, you'll also want to tell them that their feedback may be shared with the leaders of the company. This may seem like a hard balance to strike, but it's crucial to make it crystal clear to them.
Creating a safe space also means listening with intent to whatever you hear, good or bad. Criticism from your employee should be expected! It's possible that your employee might want to vent a little and get a few things off their chest before they leave. This might get uncomfortable, which brings us to our next best practice.
2 – Stay Calm, Cool, and Collected
As the staff member holding an exit interview, you've been flagged as someone who can remain calm, cool, and collected in a tough situation, but we're here to remind you just in case you forget!
Part of keeping your composure in an exit interview means being aware of any uncomfortable topics that might come up. Understand your organization's weak spots and how they might have affected this employee. Get ahead of these uncomfortable moments by preparing in advance, so when they come up in the interview, you know exactly how to respond and you aren't thrown off. 
Every company has its weaknesses. This isn't the time to be overly defensive about any feedback you receive, but if you know it's a weak point that needs to be worked on, acknowledge it and tell the employee you'll bring it up with the heads of the company. More on what to do after the exit interview below!
3 – Focus on Growth
Part of your discussion with any employee that's leaving should be around growth, both for the company and for the employee.
Take the negative and positive feedback the employee gives you and ask what they think the company should do to improve. They understand the ins and outs of the job they had, so it's likely they've thought about how to improve or help the company grow to a better place. This is gold. It's the type of honest feedback you might not get from someone who is still employed.
We're all familiar with the phrase "hindsight is 20/20". It reminds us that you only completely understand something after it's happened. Employees who are leaving are closing this chapter of their life, so they're able to look back at their experience with more wisdom than when they were when they were in the thick of it.
So you've discussed ways the company can grow, the next part of the meeting, should help your employee with their growth. Make sure to hit these three points:
• Their strengths and any highlights of their work while at your company
• Constructive criticism about what skills they might want to work on at their next job
• Thank the person for their service
4 – Invest in an Action Plan in Place
You've made it through the exit interview, but don't shove those notes into the back of your desk drawer just yet.
Investing in an action plan is the key to making exit interviews worthy of your time. Review your notes, think about possible changes that could be made, and share the feedback with anyone who should be involved. When sharing this feedback with others, keep it professional and avoid making it sound like gossip.
There's no place for comments like, "Jane told me in her exit interview that everyone hates our weekly staff meetings and she thinks they're a waste of time." Instead, try suggesting a solution that addresses the problem Jane brought to you during her exit interview. "I think we should survey the staff to see if continuing our weekly meetings is still working for everyone, or maybe we should reduce them to every second week."
Don't dwell on negativity. Focus on the opportunities that the exit interview has presented. If these are changes that you believe in, follow up after you share them to make sure they actually happen.
Exit interviews are an easy way to help your organization become the best it can be. They take a minimal amount of time and provide valuable advice for both the employer and employee. If you're dedicated to helping your company grow, then taking the time to learn from your colleagues and your mistakes is definitely time well spent.
Want to take your recruiting process to the next level? Style Nine to Five's Employer Services are here to help with job listing, recruiting, interviewing services and more.
By: Catherine Gautreau – Catherine is a communications and fundraising professional in Vancouver, BC with a passion for storytelling, the arts, and giving back to the community.
Feature Image: Adobe Stock