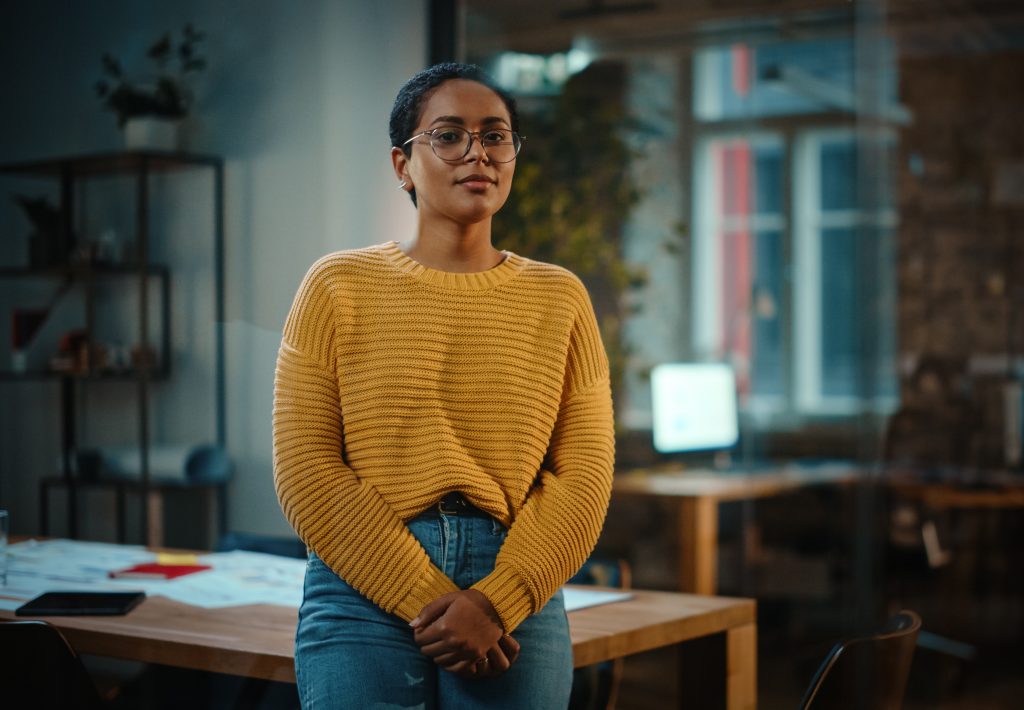 Understanding that it is time to leave your current position can be a stressful experience. But, stepping into possibility and new opportunity by leaving your job can not only be incredibly beneficial for your career but empowering as you are trusting your abilities as a professional. If you're thinking of making a career change or leaving your current position, here are a few reasons that it may be time to leave your current job.
1. Your Skill Set is Not Being Used to its Full Potential
This can be common if you are in an entry level position for a few years. This can cause an internal dilemma, as when you started at the company it was an excellent position to grow and gain industry insider information, but you have tapped all of your resources and there really isn't more room to grow.
Before looking for employment elsewhere, if you enjoy the company you're currently at (i.e. your colleagues, the corporate culture and management), speak to your supervisor about your concerns. There may be other positions available within the company that will take you to the next level of your career that you may not have been considered for, which is why it is important to self-advocate in this situation and speak to your abilities. If your supervisor explains either that there are no positions available or you are not the right fit,  then it might be time to look elsewhere so you can reach your full professional potential
2. You Feel Unseen or Unheard
Do you feel like your ideas aren't being valued or when you're pitching an idea, or that your supervisor is never fully invested or paying attention? This can be an incredibly deflating and discouraging feeling. A workplace should be collaborative and an easy place to exchange ideas and concepts, but if you feel silenced in any way by a coworker or leadership, this can feel frustrating and difficult.
Your initial step should be talking with your co-workers or setting up a meeting with your supervisor about your concerns, as this may be a miscommunication or something they may be completely unaware of. However, if this conversation also falls on deaf ears, you may want to consider looking for employment elsewhere as your skill-set and opinion is clearly being undervalued. This also makes it a very difficult environment to grow professionally.
3. Your Responsibilities and Pay Don't Match
Having a clear grasp of your worth in the workplace is so important, so you don't want to undersell yourself. Often what may happen in a workplace is your responsibilities may increase but your pay remains the same.
For example, you might be pursuing a career as a social media manager, and your current primary responsibilities included running social platforms (Instagram, Facebook and Twitter) and creating graphics that are in line with the marketing teams campaign. However, as time went on, you began pitching social media campaigns to the marketing team which were being utilized and creating more engagement. From this point onward you have carved out a role for yourself as a digital marketer,  but your pay has not changed from your initial role as a junior social media manager. After bringing up your concerns, if your supervisors aren't willing to increase your pay, it's likely time to look for a role at a different company. Your skills are not only being undervalued but now you are also being underpaid despite the fact of playing a key role in their success.
Understanding that it is time to leave your position can be scary, but think of it as an investment in yourself. Your career shouldn't just be something that is about paying those bills, but serves you in a larger way by being something you're passionate about. Think of the act of stepping away from an old position as an investment in yourself and your professional development. Don't let the "what ifs" stop you—you are capable and have skills other employers are looking for and value! If it's time for a change, get out there and make it happen!
Do you have a burning career related question but you're not sure who to turn to? Style Nine to Five has got you covered, ask Founder, Christie Lohr, One Career Question via email! Christie will personally respond and give you industry insider tips and tangible advice that will take your career to the next level!
Demetra Maragos – Demetra is a Master of Arts candidate at New York University, who loves thinking outside of conventional lines to combine her passions of everything culture, fashion and lifestyle.
Feature Image: Adobe Stock