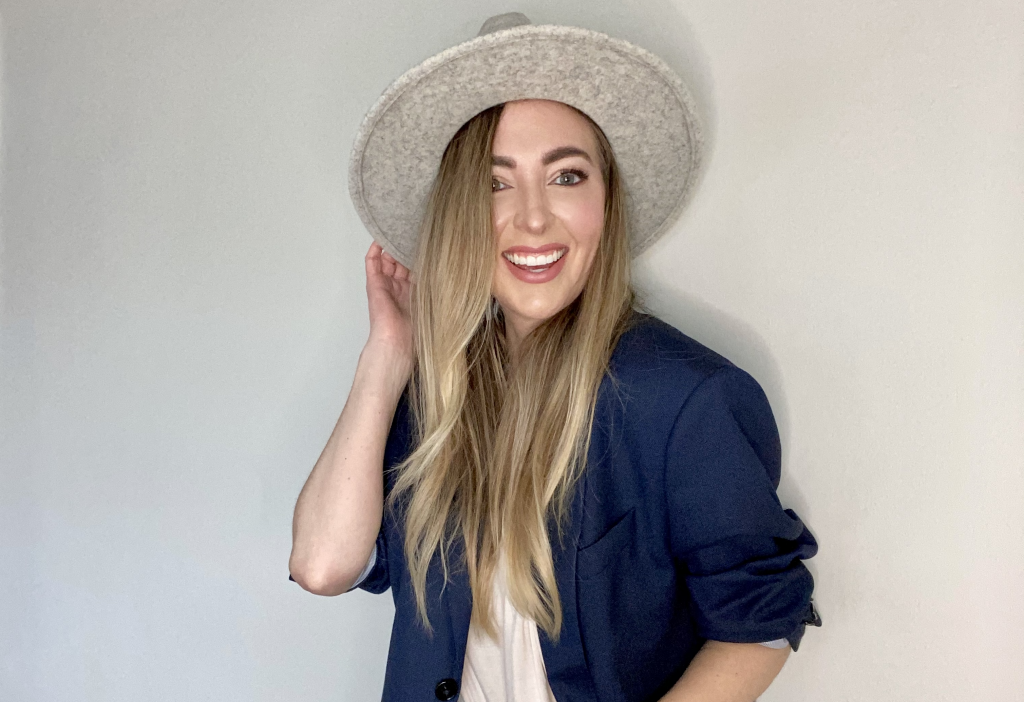 The concept of creating your personal brand is a hot topic right now, especially when it comes to social media and creating your presence there. While it's great to create a personal brand for your career, it's a great idea to take it a step further and develop your professional brand as well. The two are similar – and your personal brand will likely influence your professional one in some ways, but putting hyper-focus on your professional brand will give you that level up as you start your job search. 
So what exactly is a "professional brand?"
According to Joseph Liu in a Forbes Article "personal branding is a way of reinforcing who you are and what you stand for in your career and life," so by definition, your professional brand is an extension of that and it showcases who you are in your career, what gets you excited about the roles that you've landed, and what you will bring to your next job, no matter what the role is. Your professional brand encompasses the things that are unmistakably you, as a professional, and what you carry from job to job. 
So how can you build your professional brand?
Right from the career expert herself – Christie, the Founder of Style Nine to Five, suggests a few ways to build your professional brand and some things to consider as you do.  
1. Use Cohesive Vibes and Colouring
A huge part of any branding is cohesiveness – and this applies to your professional brand as well from your cover letter and resume to your LinkedIn banner. It's important that every touchpoint feels like it's a continuation of the last and not a new brand altogether.
To start, use colours in your career assets that feel most you yet also play towards the types of jobs you are looking to land. The colours should reflect the type of individual you are – and give recruiters a sense of who you are professionally. They should also reflect the type of industry you are looking to work in. There is so much theory behind colours – and using the right ones in your professional branding will serve you well.
Cohesiveness is important here because if your resume is let's say, grey and pink but your LinkedIn banner is red and black, it's going not going to come across well for a recruiter and your brand as a professional will be confusing. All of the different touchpoints of who you are professionally need to work together – just like any other brand.
Think of your favourite clothing brand – if they all of a sudden used different colours on each ad, each piece of clothing had a different vibe, their logo was different in store than online you'd likely be put off by their inconsistency. 
2. Convey Your Passion in Your Current Job
While you may not love the job you currently have, there are likely things within your role that that you are passionate about. These are the things that are important to highlight when you can. What you are passionate about are often things that can be transferred from job to job and can even transcend industries. 
It could be connecting with others, being able to educate, making a difference in the world, etc. Whatever it is that you're passionate about in the roles you currently hold – your audience (recruiters, people at your company, and beyond), should be able to pick up on what that is throughout your professional brand.
You never know who and when will need someone on their team with that passion. You can highlight this enthusiasm through the things that you share and comment on LinkedIn. Let's say you're passionate about creativity – be sure to share examples of great creativity and share your opinions on them when you can. This just reiterates your excitement for that particular area.
For example, storytelling (and learning others' stories) is something that I am very passionate about and something that is a part of my current job at Indigo. When I apply to jobs in the future, my strong values for storytelling will be made very apparent in my application – especially as I apply to jobs in social media. 
3. Be Consistent With the Opportunities You Look For
Another thing that will build your professional brand over time is the types of opportunities you search for and take on. This is particularly relevant if you are a freelancer of any kind. Ask yourself "What is my bread and butter – and how have I made that known?"
A way to do this could be by making LinkedIn status updates about a recent win that you had with a client or project in whatever field you are in. if you do photography as a side hustle – but don't necessarily want that to be a part of your main career, you can decide not to share that. However, if you want it to be known that you help build communities for brands, you can highlight that and people will remember that about you.
4. Professional Branding Questions to Ask Yourself
Next, consider the following when creating your professional brand and revamping your job application.
How would you describe yourself in 3 words? (career-wise) Make sure that message is trickled throughout.
How you describe yourself – the highlights of who you are in your career, your best qualities, etc., are things that you want others to know as well. You'll need to sprinkle that messaging in throughout your application, because once won't be enough. If you casually mention once on your resume that you are innovative, someone looking at it may not pick up on it right away. You'll also want to demonstrate these three words as much as possible and give them context. It's important to not just simply state that you are innovative but to also give examples and stories that display that. These stories will also come in handy during your interviews as well!
If you were to apply to a job one level higher than you are now, how would you sell yourself to the hiring manager?
While it's always important to be present in the moment and simply move one foot in front of the other – thinking ahead is key when it comes to your career. It's also important to not sell yourself short and to believe that you are capable of more. You never know when opportunities that you "might not be qualified for on paper" may come along. Take some time to think about how you might sell yourself to the hiring manager in that situation and use that confidence in your professional brand overall. 
If you were asked to choose a URL, buy the domain, and create a homepage for your website, what would that look like?
This consideration isn't to say that you have to or should do this, but if you were – what would it look like? For this, you could put together a mood board on Pinterest that represents you personally and professionally and use that to guide everything else moving forward. What things are important to you in a career? Is it creativity, analytical thinking, travel, meeting people? What are the overarching themes, vibes, and colours and how can those influence your brand as a whole? 
When it comes to building your professional brand – you can highlight the exact things you want to and be intentional about what you want to be known for in your career. Just remember that brands aren't built in a day, and the key to success is consistency and intentionality. 
Looking for some guidance on just how exactly you could level up your application and land your next job? Have a Virtual Career Meeting with Style Nine to Five Founder, Christie Lohr, to discuss and strategize your next steps!
By Jenna Yeomans – Jenna is a freelance community manager and writer in Hamilton, ON with a passion for storytelling, creativity and supporting small businesses.
Feature Image of Style Nine to Five founder Christie Lohr.