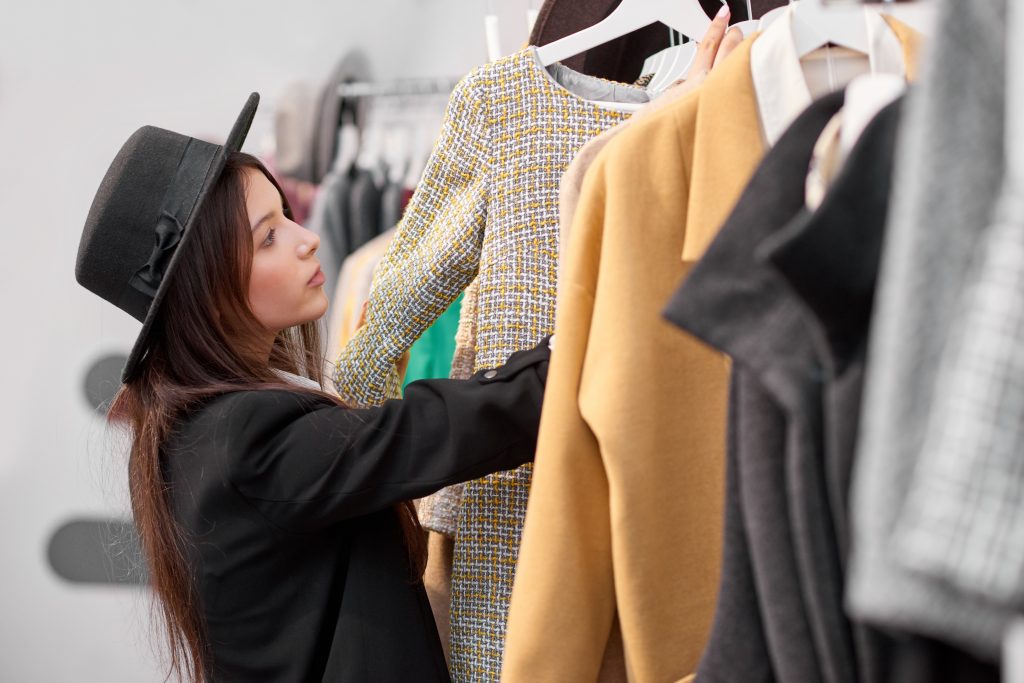 Working retail can certainly have its ups and downs – and sometimes the experiences you have can leave you feeling as though you never want to work retail again.
I know – because that's exactly how I felt.
I had worked retail in high school and during my gap year, in two different stores, and after those experiences, I had no interest in ever pursuing retail again. There were certainly some positives in those experiences, but they were outweighed by the downfalls.
However, a couple of months ago I decided to apply for a seasonal position at Indigo – one of my favourite stores. While I was hesitant at first, I had a few great reasons to go for it – and I'm so glad I took the job.
Upon reflection of why my experience was so positive and why I genuinely loved working there, there are some key things that stood out to me.
I hope this is helpful for both job seekers and employers because ultimately everyone should have a great work environment – and it's also great for business!

1. The Team Dynamic
It's no secret that the people you work with can have a huge impact on how much you do (or don't enjoy) going into work. Of course, companies need to hire people they think will be good for the job and provide good customer service, but intentionality behind the team they build is important too. 
In a Canadian Business article, Jamie Gruman (an associate professor at the University of Guelph's Department of Management and chair of the Canadian Positive Psychology Association) said, "If you wake up knowing you're driving to a place where you enjoy the company of the people you work with, your satisfaction is going to be much higher." 
During my group interview with Indigo, the managers told us about the type of team they'd created – one that is supportive of one another, who becomes close over time and genuinely cheers each other on. This is so important to me, and when I think back to other retail experiences, that was one of the pieces missing.
Having a great team alongside me – no matter who I was scheduled with, made me want to go into work, and up-leveled my overall experience. Additionally, team members should feel comfortable getting help from their colleagues, no matter their seniority.
I could also tell during my time there that my managers enjoyed leading us, and it's because all of us got along well and enjoyed working together. 
The whole team does not have to be best friends with one another, but people getting along well is important – for both employee morale and the customer experience. In my opinion, creating a great team, one that focuses on achieving goals together, is the key to success. 
Job-Seeker Takeaway:
Ask questions during your interview like, "what are the company values?" and, "what is the team dynamic like?" Between their answers and your gut feelings, you should be able to get a sense of the type of environment it will be. Also, you can try googling reviews of working at that company or reach out to past employees.
2. Approachable Managers
Another thing that made my experience a great one was having an approachable leadership team. Neither of my managers ever once made me feel silly for asking questions I thought might have obvious answers or made me feel as if I shouldn't ask. Additionally, I always felt that if I had concerns or hesitancies, I could voice them or ask questions for curiosity's sake. If I was unsure of how to do something or felt uncomfortable, I could always ask questions or explain how I was feeling.
Something else that is really important to me is having a leadership team that is open to ideas from staff and cultivating collaboration. The team is going to be a mix of individuals with different backgrounds, world views, experiences and they may have great ideas for the store, approaches to problems, and ways and to improve systems.
Job-Seeker Takeaway:
Lean into how you feel around the people you meet at the store. If possible, go to the store beforehand and get a sense of the general vibe. Remember, you may be nervous during an interview and when you're meeting new people, but you can still get a sense of whether or not they're the type of people you can rely on for help.
3. The Leadership Team's Genuine Care
Another aspect that stood out to me was how much my managers cared about my wellbeing. Working retail (or any customer-facing job) has its challenges, and during a pandemic even more so. During one of my shifts, I remember that one of my managers repeatedly asked me if I was okay because I didn't sound confident in my answer the first time. It was always okay in that environment to say you were feeling overwhelmed and discuss why. My managers also made a point of telling us things like "If you need a break from X,Y,Z task, let one of us know and we'll switch you up." For example, if you were scheduled to work in the kids' department that day, it was acceptable to ask that you switch it up at any time. 
With managers always making sure I was okay, especially during shifts that were busy and hectic, I felt really valued.
Job-Seeker Takeaway:
This aspect can be hard to gauge during your interview and throughout the hiring process but try to ask questions that might guide the answer and trust your intuition about their answers.
4. Learning New Things
For me, variety in any job that I do, and exposure to different tasks is important. At Indigo, I really enjoyed that I was able to work in different parts of the store and learn a lot of different things.
I was trained on cash, worked on the adult side as well as in kids'– doing lots of different tasks in between. Working in different areas of the store allowed the days to feel a lot less monotonous and allowed me to learn and grow as an employee. I feel like I also grew as an individual during my time there, and felt valued when managers wanted to teach me new things. If I (or anyone else on the team) was interested in learning something, they would teach us. At another retail job I worked, I was confined to working only in the clothing department, never even being trained on cash, and it felt draining.
Each shift never quite felt like the day before because there were always different tasks that you might be doing and areas of the store you'd be working on. 
Job-Seeker Takeaway:
Look at job descriptions and ask questions about a typical day in that job. For some people, always doing different things is desired, and for others, it isn't. By asking questions and knowing what kind of work environment it is, you will know if it will be a good fit. Also, if you know you have a particular working style, make sure to mention that if it up comes up. It won't necessarily make or break the deal, but it can be helpful in terms of what they get you to do.
These are the main things that I realized are what made my most recent retail experience an incredibly positive one. Working retail does not at all have to be a dreaded job, and when the environment is right, it can be a great one. These are considerations for both job-seekers and employers who want to create better environments for their staff. 
Finding the right work environment for you doesn't have to be complicated! Book a Virtual Career Meeting with Christie to help. These meetings will help you gain clarity on your next steps, and how your cover letter, resume and LinkedIn profile can work together to achieve your career goals. 
By Jenna Yeomans – Jenna is a freelance community manager and writer in Hamilton, ON with a passion for storytelling, creativity and supporting small businesses.
Feature Image: Adobe Stock