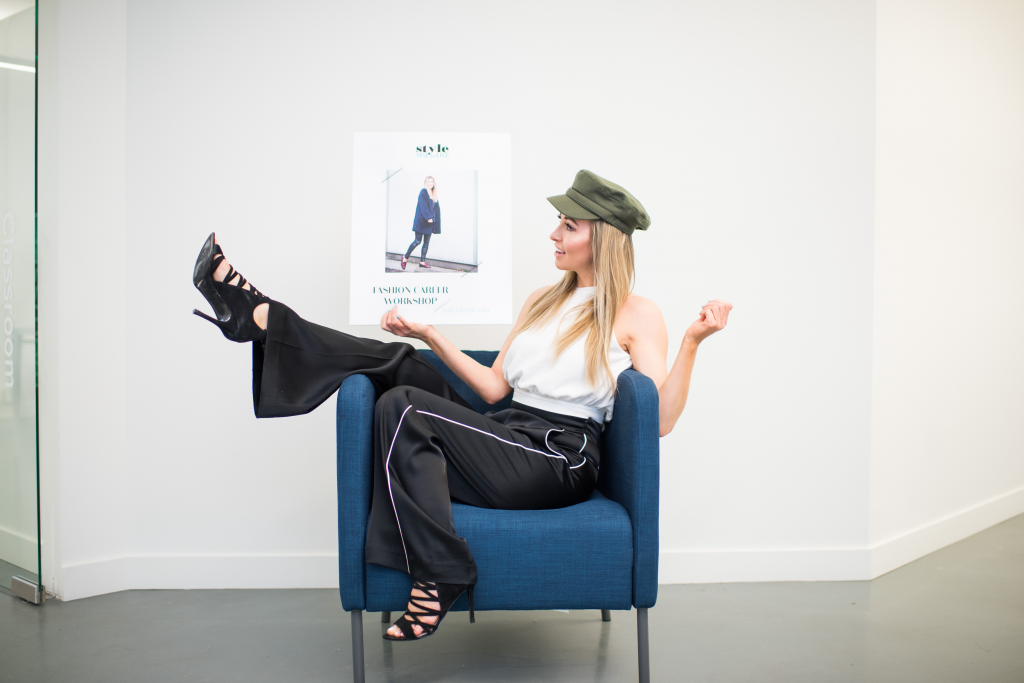 Style Nine to Five Founder, Christie Lohr, has built her brand from the ground up. As a result of her vision and investment in herself, Style Nine to Five has now become the go-to place for fashion job seekers looking to gain employment, employers looking to recruit or post jobs, and anyone looks for insights on the fashion industry at large. However, starting your own business can be difficult and there are often unforeseen obstacles. Below are five things that Christie wished she had known before starting her own business.
1. Be Prepared to Spend Money
As the saying goes, you need to spend money to make money, and starting your own business is no exception. Christie allocated her funds to the Style Nine to Five website after facing a setback with the platform. After the Style Nine to Five website was first created it was not updated for a few years "I was left with a broken Style Nine to Five (on the backend) and that cost me $20,000 for an update," Christie says.
From this experience, she found a strong development team that updates the website monthly and closely monitors and fixes any small glitches swiftly, plus ensured the PHP (general purpose scripting language) and plugins were all up to date. With this in mind, it shows how important it is to invest in an excellent team to enable the success of your company.
2. It's All About Your Customers
Without a customer base, although you may love your product or service, it is not yet a business. The question which should be top of mind is: What need am I meeting? Through market research you'll be able to mold your idea into something consumers are looking for. For example, thought-leadership articles published on Style Nine to Five fill a gap in the market that readers were already in search of.
Christie also suggests to, "focus on customer service and the customer experience." Customer experience is paramount, and the key to keeping your customers satisfied is ensuring that your product or service is consistently meeting their needs better than competitors. 
3. Quality Over Quantity
As mentioned above, people who visit Style Nine to Five come to gain insight on the fashion industry or career advice, which is why it is so important to keep content strong and relevant. Christie says, "Style Nine to Five used to have daily articles, just to have constant content even though my gut told me not to publish some posts due to their lack of valuable advice." However, she realized that this was not necessarily the most effective way to increase readership. As Christie says, "focus on quality articles packed with relevant keywords and actionable advice." If this doesn't necessarily apply to your business if you don't have a blog, Christie suggests to, "considerer the same advice for social media content".
4. Don't Rush Your Growth
There is no "finish line" when starting your own business so you can't rush achieving your goals. You need to be intentional with your decisions and ensure that they're always in the best interest of the business, not swayed by an unrealistic timeline you have created for yourself. Before being launched in Canada, Style Nine to Five was launched in New York City. Although this decision seemed to be the best for the business at the time, New York City is dense with creative content, making Style Nine to Five, in Christie's words "a needle in a haystack," and would have cost thousands in SEO just to get the content the attention it deserved.
5. YOU Need to Believe in the Business
If you're not passionate about your product or service, why would it resonate with the consumer? Although passion for her business was never a problem for Christie, she cannot stress enough how important it was to her success. "If you don't live and breathe it and genuinely jump out of bed to work on it and if you don't truly love it, it may not be the business for you. Only putting in a few hours here and there will show, and your business will suffer," Christie says. If you are struggling with this, it may be time to pivot until you find something that puts a fire in your belly.
Starting your own business is an amazing feat and it is so important to have belief, not only in yourself, but your concept. These insights should inspire and spark interest in your inner entrepreneur, not to discourage you from taking this leap. Use Christie's advice as a way to mitigate areas where you may stumble. With that in mind, it's completely fine to make mistakes when starting your business as that's how a business grows and develops!
Feeling lost in your career and needing some direction? Try Style Nine to Five's Virtual Career Meeting service. This offering includes a one-hour virtual sit-down with Christie. She will personally review your resume, cover letter and LinkedIn Profile to keep them in top shape.
By: Demetra Maragos– Demetra is a freelance writer who loves thinking outside of conventional lines while combining her passions for lifestyle and fashion in order to create brand centered messages.
Feature Image of Christie Lohr by Brooklyn D Photography