Being able to become an entrepreneur is an amazing opportunity. You are able to follow your dreams and do it your own way. You can build your business from the bottom up, and become a role model for others who want to do the same. However, it isn't always an easy road. Read on for some career advice for the entrepreneur.
If you're unsure what an entrepreneur is, let us clear that up. An entrepreneur is someone who organizes and operates their own business – using their creativity and imagine and drive for their work. In short, someone who builds their own unique business (aka our founder Christie Lohr).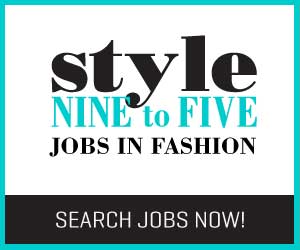 Before you get to the highs and lows – you need a plan. What sets you apart from other entrepreneurs, why should you step out on your own, who is your audience? Once you have all of this figured out (and don't worry, it's not an overnight decision) you're on your way to making your dreams come true.
"Where do you see yourself in a year? Are you the kind of individual who is compassionate or are you indifferent to other people's feelings? Everything you do, whether it is publicly or in personal situations will reflect on you as a person. People's perception of you is what makes up your personal brand. For this reason, it is important to decide what values you intend on portraying and what goals you hope to achieve with this. Defining your goals is an essential part of developing your identity because every decision you make in regards to building your brand will be directly linked to your desired goal." Said SNTF's founder, Christie Lohr
While it sounds incredible, there are some downsides like with any career path. Without risk, there is no reward. When you make the leap to become an entrepreneur, you're doing that on your own. It's a big financial risk. You have to go find funding, someone to believe in you, or back your project yourself.
There's no way of knowing when your idea or business will take off, or how successful it may be. Stepping into entrepreneurship is stepping into the unknown. You're leaving your job security behind. This may be scary, but if you succeed, you'll find your happiness in your career. However, there are many people who step out on their own only to fail and give up. The key is to persevere.
To succeed, you need to know who you are and what you want your brand to be. You want to stick out in a sea of ideas and startups. 'Take some time to think about what makes you unique. If you want to differentiate yourself from your peers you must use your individual characteristics to your benefit. Whether it is an aesthetic, an experience or a special skill, these things will help you define yourself and your brand identity." Says SNTF founder Christie Lohr.
If and when your business takes off, there's no guarantee it will bring in income, or stay around for long. You can't see into the future – only hope that people believe in your dream as much as you do. It's hard work to ensure that you not only break even, but start turning a profit.
To get the word out, you need to hustle and promote yourself and your business. You need to take the time and work your butt off to ensure people love you! This is means stepping out there and going to networking events. Finding out who aligns with your business and how they may be able to help you.
It's not all scary though – there are so many highs of becoming an entrepreneur. The first is the incredible feeling you have when your business or idea becomes a success. The personal feeling of accomplishment from all of your hard work is a big enough pay off as it is.
Becoming an entrepreneur is rewarding. You are doing what you love, setting your own schedule, being your own boss, and really making it on your own. This is all until you are able to grow, and then the feeling of bringing others into your business who have the same love for it – that's pretty great. I hope you found this career advice for the entrepreneur informative!
Are you a job seeker? Find fashion jobs here.
Are you an employer? Post your fashion job here.
Don't forget to follow us on Instagram for the latest fashion jobs, entrepreneur career advice and fashion trends!
Feature image of Christie Lohr by Brooklyn D Photography.
By: Megan Renaud, Vancouver, @meganbrigette