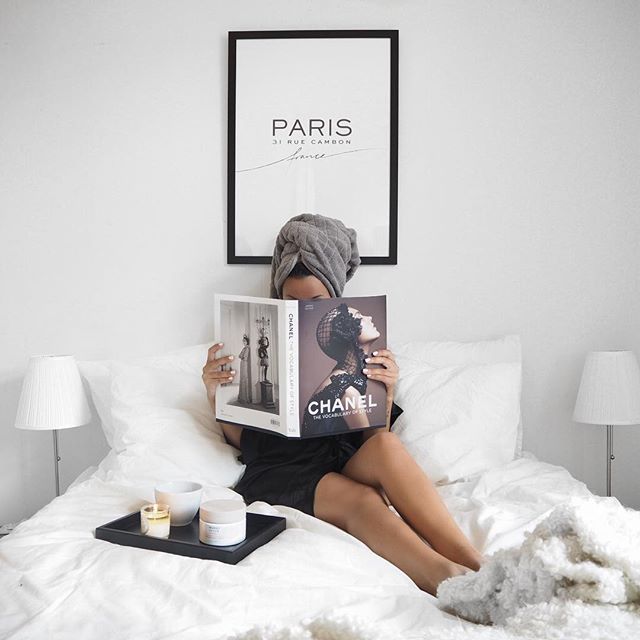 Find fashion job advice, internship opportunities, fashion job listings, style careers, retail jobs, job advice, fashion design jobs, social media and marketing internships, stylist and buying jobs and many other fashion jobs on Style Nine to Five!
We all know that sinking feeling. It's 4pm on a Sunday and all you can think about are all the things you need to get done for the week and how fast the weekend has flown by. The 'Sunday Blues' are real and we are not here for them! It doesn't matter if you love your 9 to 5, or dread going in to work, we all feel the same, weekends are just way too short. So, how can you ensure that you don't feel this dreaded feeling every weekend? We've come up with a list to get you through the Sunday Blues.
Prep
Turn this dreaded task into something fun. As part of our Sunday routine, we usually meal prep and choose our outfits, right? It can become a mundane task where you just move through the motions. Have fun with it! When you're meal prepping, make foods that you will be excited to eat. It still could just be a salad, but what can you do to make it different and fun. 
Set Goals
Make a list of all the things you want to accomplish in the upcoming work week. What are your goals to complete? You'll be setting yourself up for success and change the negative feeling of the weekend coming to an end to a positive feeling. You will look forward to what you can accomplish in the work week. 
Make Sunday Special
Pick something that you can do every Sunday that makes it special and ends your weekend on a high note. Maybe it's a date night with your significant other. Maybe it's girl's night. Maybe it's a few hours you can sit by yourself and read a book. Choose something that you can keep up every Sunday to combat the blues.
Self-Care
There is #selfcaresunday for a reason! Take this time to focus on you. Our go to? A glass of wine, a good book, a bubble bath and a facemask. Your weekend may have been hectic, so it's nice to end it off by relaxing and centring yourself. Not only will you feel great, but you'll start your work week off refreshed.
Exercise and reflect
Don't skip the workout on Sunday. It doesn't have to be a full-blown gym session, but take some time to get your blood pumping and reflect on all the great things you did over the weekend. If the weather allows, go for a walk outside and be with nature. Not only will you feel great, but you're being healthy as well.
Inspirational image courtesy of: Surpassable
By: Megan Renaud, Vancouver, @meganbrigette
Are you a job seeker? Find fashion jobs here.
Are you an employer? Post your fashion job here.
Don't forget to follow us on Instagram for the latest fashion jobs, career advice and fashion trends!