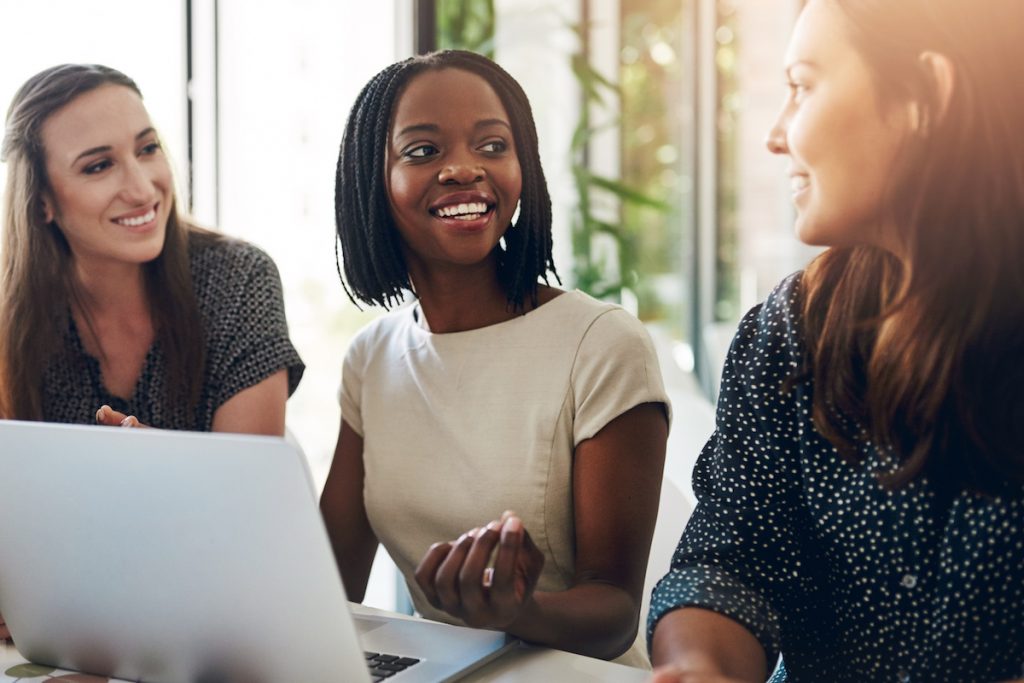 Technology plays a huge part in our lives, and to stay ahead of the curve, you should be padding your resume with a ton of tech skills. If you don't know where to start, here's a list of four that are in high demand no matter what your career aspirations are.
1. Digital Marketing
These days, a business is nothing without a great online presence. This means if you can successfully advertise online, you're valued in tons of fields. Say, for instance, you apply to a start-up that can't yet afford a communications specialist – your advantage over the competition is having that extra skill. Or maybe you're looking for a retail position – individual chain stores don't hire people to manage their social media, so the willingness to put in extra work shows you're ready to take on tons of tasks. Digital marketing can be a great side hustle in itself, too, as it's something you can do on your own time and remotely!
You'll need to know the ins and outs of different platforms, copywriting, advertising, how to track key performance indicators (KPIs) and much more. It sounds like a lot, but it's quite easy to pick up digital marketing. There are plenty of free courses online that teach you the need-to-knows and from there, you can practice what you learn using the personal social media accounts you already have. Plus, from scrolling through TikTok and Instagram alone, you're learning a ton about current media trends and what sorts of content algorithms tend to push.
2. Data Analysis
This is the practice of collecting, monitoring and analyzing data using technology. Namely, tracking KPIs, recording and analyzing information about what types of consumers are attracted to your company's website, how they get there, what pages they click on, and so on. Consistent data analysis is helpful for a business to know which of their practices are working and which ones aren't.
Data analysis is common with social media and e-commerce related jobs, but extends out into the real world, too – for example, it's often part of a retail manager's job to track KPIs and see what's bringing customers in, what's causing them to buy, and what's causing them to leave empty-handed. As a result, data analysis is an amazing skill to add to any resume – you never know when or where it'll come in handy.
3. Programming
Even beginner programming skills can get you pretty far. If you sign on to run the social media for an up-and-coming business, your programming ability means you can also pitch in to write some code for their new website, or help troubleshoot what's already up and running. In any job that involves the Internet, you can learn to cut down your workload by automating tasks, creating bots or running programs that'll help you out when doing research or collecting data. And if you want to be an entrepreneur yourself? You won't even need to hire a programmer when you can set up and run your own website or app!
Plus, you may unknowingly have some programming under your belt already. Did you grow up in the Myspace or Tumblr era, editing your profile with HTML? Now, it's time to make the jump to Javascript or Python. Once again, there are plenty of free courses online. If you don't want to commit to a course or want to broaden your knowledge further, tutorials and troubleshooting forums can teach you specifics. From there, you can practice programming during your spare time for free at home.
4. Videography/Photography
These two skills are essential since we live in a world that relies heavily on visuals. For instance, if you're hoping to go into the communications field, you're probably expecting to focus on writing – but these days, videography and photography (especially the former!) are constantly listed as required skills on communications job postings, even if the job is writing-heavy.
If you're doing something creative – makeup artistry, interior design, anything visual – you'll need good photography skills to build an aesthetically pleasing and accurate portfolio of your work. And if you're working in the public sector, like event planning, videos are essential to show the turnout and highlights. The point is that consumers want to see what they're buying before they make the purchase, so video and photo content is necessary in plenty of jobs.
To start this skill off, determine what you'd like to learn to film or photograph – for example, figure out if you're more likely to shoot still models or film action-packed events. Then, get some practice in, tailoring your practice around your career aspirations. Ask your friends to photograph them, or film the next event you're in attendance at. You can just do this with your phone when you're starting out, as any camera will do when you're learning basic composition. From there, upgrade your camera to a DSLR – check out your school or local library to see if they have any to rent out.
It's always great to learn a new skill and, who knows? Maybe as you explore new tech skills, you'll find a new passion as well! Even if you don't, you'll get some big advantages over competitors in your job market. So, get growing your social media profiles and analyzing some KPIs!
Not sure if the skills on your resume truly shine? Book a Style Nine to Five Job Application Review!
Emily Morrison is a media professional with passions for writing, film and popular culture.