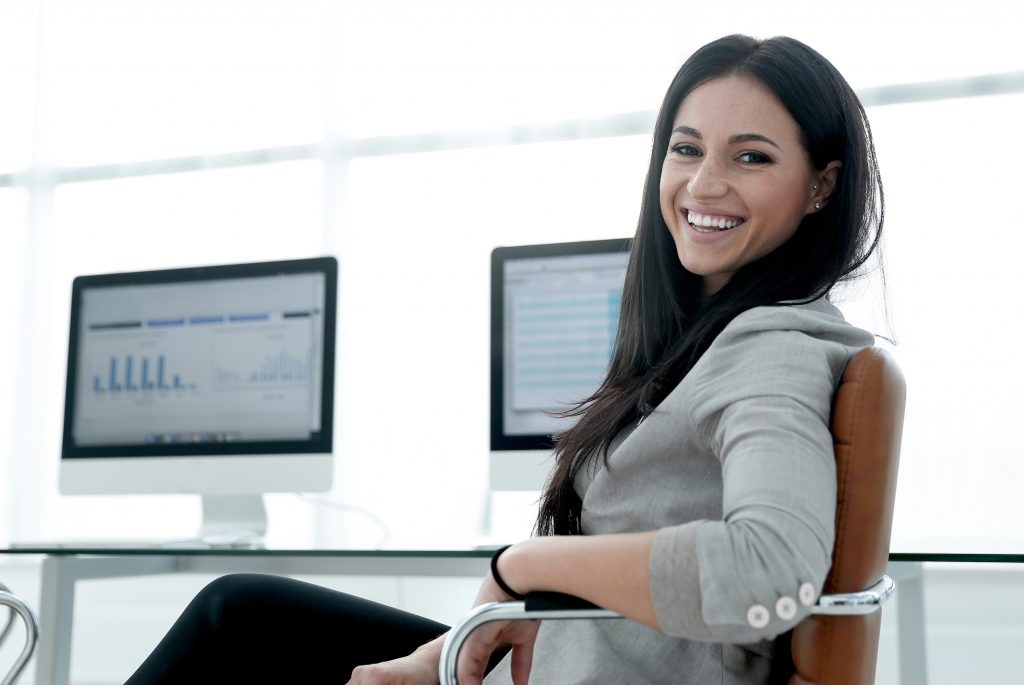 As someone who works in digital marketing, I find myself discovering more and more software and tools that make my job a lot easier. Plenty of them come from just seeing job descriptions and researching the tools that companies would like the new hire to be proficient in, giving me the motivation to keep up to date on what's the industry standard. There are so many that, for someone new to digital marketing, it may seem daunting to try and keep up. Here's a guide to, in my experience, five of the most commonly used digital marketing tools you'll need to know for future jobs.
1. Canva
Canva is an easy-to-use graphic design platform. With a bunch of pre-loaded fonts, templates, pictures, shapes and more, Canva makes it so that you don't need to be skilled at Photoshop to be an adept graphic designer. This is why knowing your way around Canva is gradually becoming more and more essential in the digital marketing world. It's simple and can get any design you need ready, even if you know next to nothing about graphic design.
While Canva has paid features, it's free to use, so spend some time playing around with it and figuring it out. Who knows? Maybe you'll discover a new passion for graphic design and want to take your creativity further with more advanced tools in the future.
2. MailChimp
Ever signed up to be on a company's newsletter? If you're looking to get into digital marketing, you'll be the one responsible for those newsletters – and MailChimp is one of the easiest ways to create those marketing campaigns. So, if you see that creating email campaigns is a responsibility of a digital marketing job you're looking at, assume that you'll be using MailChimp. Familiarize yourself with how to write copy, construct drip campaigns, and more, and thanks to MailChimp being free to play around with, you can do it all with the tool itself.
3. Hootsuite
A digital marketing career will definitely involve managing multiple social media accounts at once and Hootsuite is the tool that'll make that easier on you. Some companies will request that you use Later, or other similar tools, so it won't hurt to look them up and familiarize yourself, but Hootsuite is industry standard. It will allow you to store and schedule different social media posts across multiple accounts. To get acquainted with using this tool, you can use it to schedule posts for your personal social media.
4. Google Analytics
Tracking analytics is a huge part of digital marketing. You'll be working with other tools – for instance, Later, which offers analytics tracking, and maybe individual social media analytics tools – but in terms of websites, Google Analytics is what you'll swear by as a digital marketer. Google Analytics is capable of tracking just about any metric you can think of. Sounds great, but the downside is that it can have a steep learning curve. There are just so many different pages to learn and things to explore, and if you're writing reports on analytics, you'll need to be familiar with as much of it as you can to provide each company exactly what they want. One slip-up can break the entire report. Luckily, Google Analytics is free for anyone to use and experiment with, so you have plenty of time to get used to it while preparing for your first digital marketing job.
5. Trello
Trello is another tool that's commonly used for content management. Not only is it used for scheduling, though, but it's also a great tool for brainstorming content, particularly when working in a team. There's space to leave ideas where your co-workers can make notes on them, making it the ideal environment to bounce content ideas back and forth and ultimately come up with something to schedule. Trello is pretty simple to understand and you'll pick it up fast once you start working in an environment that uses it. But, it's important to peek around and check out the features as you'll see it a lot in team environments!
With these tools under your belt, you've already got a leg up on some of the competition in digital marketing. Once you master them, keep doing your research and stay up to date on the newest digital marketing software. As social media trends grow, the need for digital marketing will continue to grow, and we'll see more tools that make this line of work even easier.
Ready to get your first digital marketing job? Have Style Nine to Five founder, Christie Lohr, give you a personalized Resume + Cover Letter Refresh to help you out!
Emily Morrison is a media professional with passions for writing, film and popular culture.
Feature Image: Adobe Stock