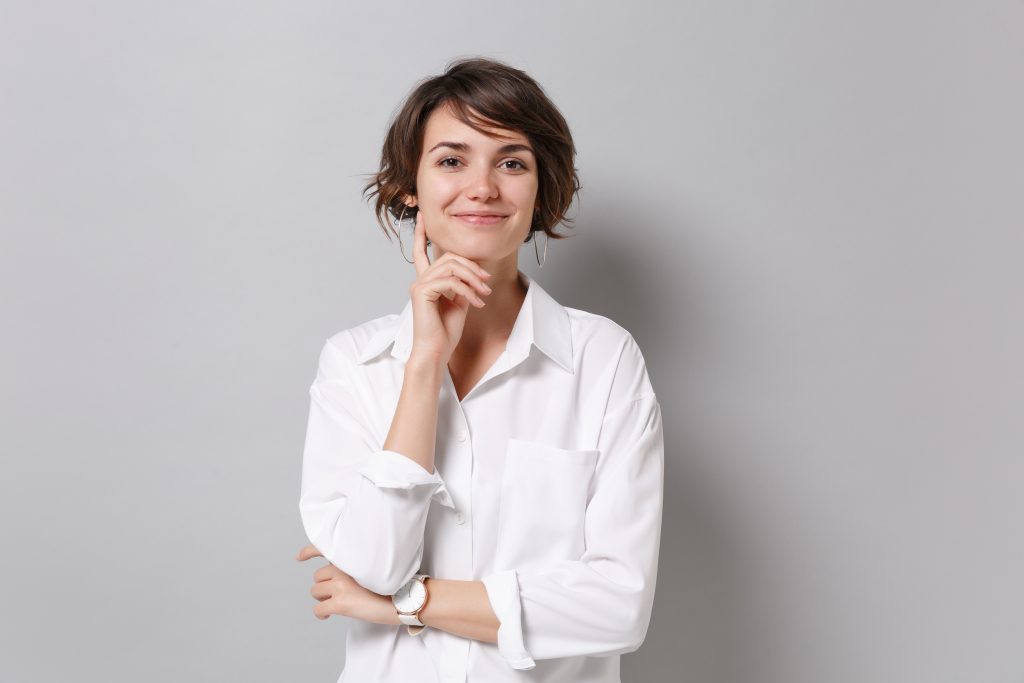 It's time to get rid of the professional summary section in your resume. It's outdated, pointless, and just looks like page filler. If a hiring manager is interested in you, they'll learn all of your summarized information from your cover letter and interview, however, your professional summary could make it so they're not interested to begin with. Consider the fact that employers get so many resumes, they can't possibly read all of them – they'll most likely give yours a two-second glance and see if any highlights pop out before diving in. A long-winded professional summary just clogs up space and gives them too much to read.
Instead, condense your professional summary into a professional title – a solid three words under your name telling a hiring manager what you're all about. This will give you a better opportunity at jumping out of the pile of resumes. Make those three words intriguing, put them in a big text, and give your potential new employer a reason to read on.
But, how could you possibly summarize all of your work experience into three words?
Show Your Seniority
You want a hiring manager to know that you're accomplished and experienced. Your professional title is a great place to do that. Obviously, don't lie on your resume if you've never been in a managerial position before, but consider what areas of your career journey you truly feel like an expert in or projects you've been able to take the lead on. Maybe you don't feel extremely accomplished in digital marketing overall, but you're particularly adept at running social media campaigns, you could describe yourself as a "Social Media Specialist" specifically.
Hold Up the Highlights
Your professional summary is full of things you could list in your skills section, or keywords you could sprinkle throughout your cover letter. If you look at your summary and erase all of those, what's left? It should read as a list of your key accomplishments throughout your career journey. Pick out which of those you can squeeze into your professional title. Let's reconsider the example of running social media campaigns. Slot in words like "advertiser" and "digital marketer." When combined with the above tips, you can refer to yourself as something along the lines of a "Digital Advertising Manager" due to the fact you got to be in charge of an account or team. Get creative with how you summarize your highlights. 
Focus On the Future
Maybe not everything you've included on your resume will lead you to your ultimate career goals. Your professional title can be a method of showing hiring managers where your priorities lie. So, let's say you have all that social media campaign experience in your digital marketing background, but what you'd actually like to do is focus on copywriting. Don't show your expertise, but your appreciation and focus – for instance, something along the lines of "Advertising Copy Aficionado". Use this opportunity to zero in on what you're really passionate about and the hiring manager will be able to tell.
Now, what to do with your newfound professional title? Don't just leave it at the top of your resume. Make it your LinkedIn headline too. Hammer it home in your cover letter. Sign off follow-up emails with it. Use it to describe yourself in job interviews. Add it to your social media bios. It can be used all over the place and people will be sure to remember it, especially if you have a catchy and unique one. So get creative, have fun with it, and show employers who you really are!
Need more help solidifying your professional title? Ask Style Nine to Five Founder, Christie Lohr, One Career Question for some assistance! 
Emily Morrison is a media professional with passions for writing, film and popular culture.
Feature Image: Adobe Stock