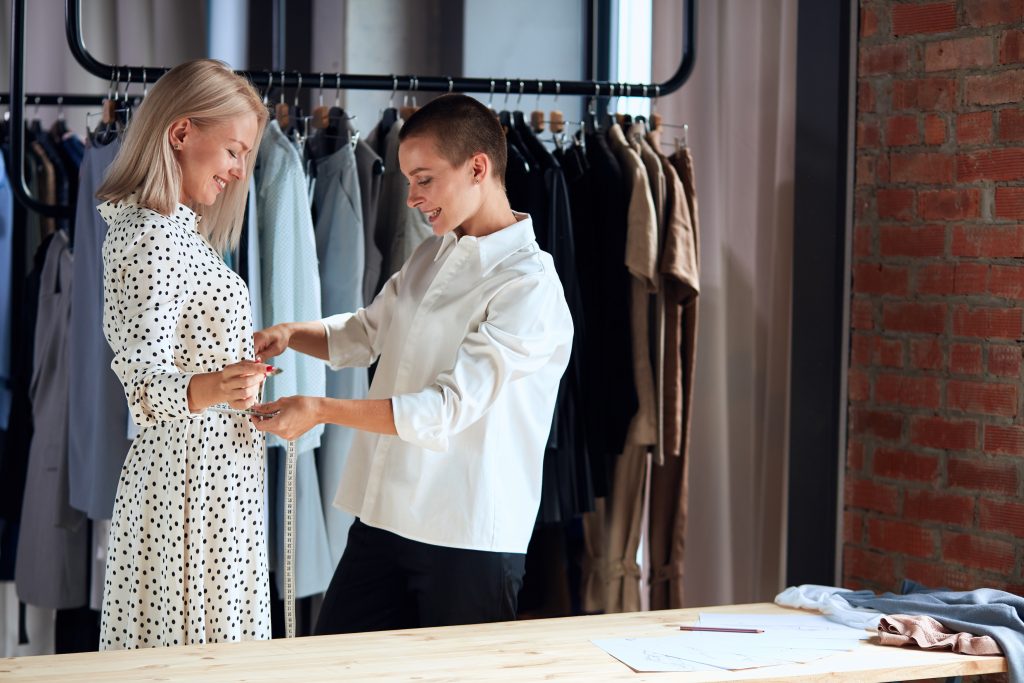 Ever wonder how some of your favourite fashion designers ended up where they are today? Take Olivier Rousteing, for instance, who went from design student to creative director of Balmain, one of the major designer fashion houses of our time. Fashion design is amongst the most coveted and sought-after careers in the fashion industry, so this begs the question of what does it take to become a designer for a fashion brand or designer fashion house? Questions like these cross the Style Nine to Five desk all the time – you ask, we answer!
Start from the Ground Up
The first step in the fashion designer corporate ladder often starts out with entry-level design assistant or assistant designer positions taking care of administrative tasks, parcel and sample tracking, data entry and (occasionally) some design responsibilities. After 1 or 2 years, most step up to a junior designer role, managing their own range of products and collections and later working their way up to more senior titles. While this is the general fashion design career map, the trajectory is different for everyone and highly dependent on what experience, skills and unique point of view you bring to the table.

Knowledge and Experience
If you'd like to work as a fashion designer, design experience is a must. Design education, on the other hand, is an asset although not required. Your portfolio will ultimately speak to your knowledge and experience level more than anything. Fill your portfolio with your best professional and personal projects to show what collections you've worked on, the design process, behind-the-scenes footage as well as look books and creative photoshoots that you've been part of. In your fashion design portfolio, it's good practice to include fabric swatches, sketches, colour palettes, vision boards and images for each collection – anything that will show the thought, intention, research, passion and technical skills behind every aspect of the collection.
Skills and Know-How
Fashion design is a highly technical realm of the industry, so ensuring that you have the hard skills along with the creative know-how to qualify for and carry out the job of a designer will be crucial to the success of your job search. Today, companies use software such as Adobe Illustrator, Wild Ginger, Autodesk Design Software and C-Design Fashion to design their collections each season. Getting familiar with these tools will work in your favour towards becoming a designer for a fashion brand.
Other crucial skills are pattern-making as well as how to put together and navigate tech packs, the document containing all the garment construction information for a product.
Standing Out
Whether or not your resume and body of work catches the brand's attention comes down to one key element: how well does your personal and professional brand matches theirs. When there is a common bond in values and aesthetics between you and the company, it significantly increases your chances of getting noticed. It's worth doing your homework to investigate how compatible your design aesthetics and goals are with the company's brand identity and work culture.
It is also equally important to stay true to yourself throughout this process. Fashion houses want to recruit designers who are passionate and authentic! Present your full design portfolio, no matter how diverse or irrelevant you may think it is. If you did the package design for a product you created or wrote the copy for the product description, highlight that in your portfolio. Apart from the technical skills of putting a garment together, recruiters for fashion design positions are looking for someone with an understanding of multiple design and product development elements. They want well-rounded artists who will build on old ideas and create new ones!
Working on your application package doesn't have to be difficult! Style Nine to Five's Founder, Christie Lohr, is here to help – ask her a career questions to get some tailored tips!
Anita Hosanna is a freelance fashion stylist and creative consultant with a love for fashion journalism and tech.
Feature Image: Adobe Stock