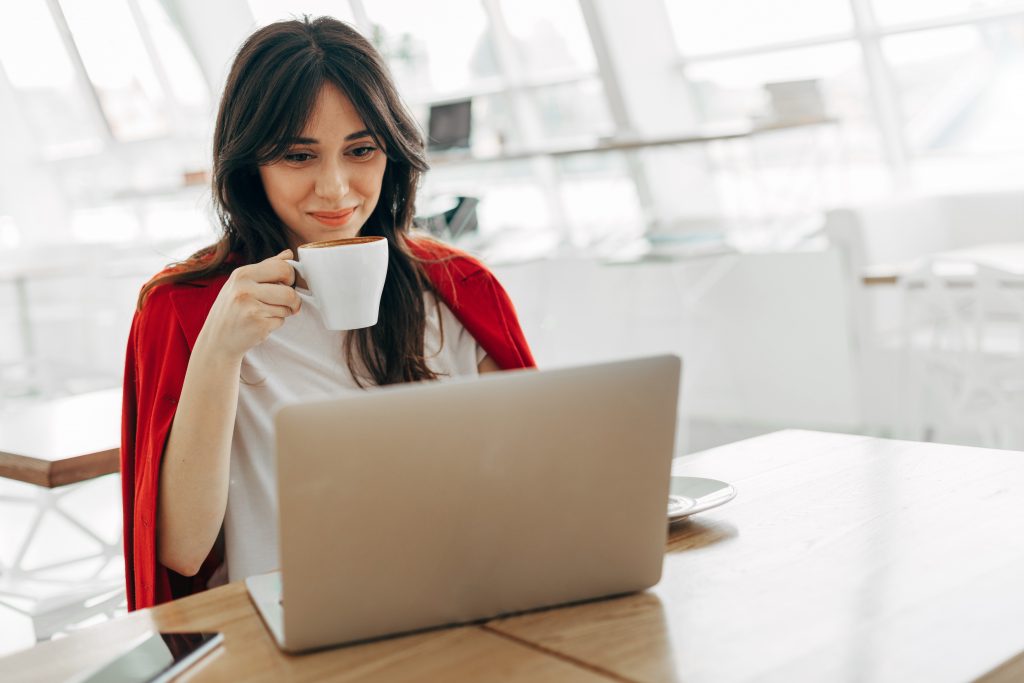 Company and employee values have changed dramatically since the world shut down in March 2020. From a global pandemic affecting how we live our lives to a rise in attention to social justice issues, the world isn't the same as it once was and neither is work culture. (We also offer Job Description writing.)
Remote working, flexible work hours, investment in equity, diversity, inclusion, and accessibility—the list goes on. The way we work has definitely been affected by all the changes the world has gone through over the last two years.
So why are we still using the same style of job descriptions that we always have? Grab your red pen and one of your company's job descriptions—it's time to refresh and bring your company to our new era.
A job description might just seem like a tool to find candidates that have the qualities required to take on a certain position, but it's also your best marketing tool to attract candidates who align with your company values. That's not to say you should remove the key elements of a job description, like the list of skills needed for the job, experience required, a description of the company, and the job responsibilities. You definitely want to keep those elements, but let's freshen them up and help get your position opening noticed. 
Here are 8 ways to freshen up your company's job descriptions:
1 – A Day in the Life
Breathe new life into the responsibilities section of your job description by walking applicants through a typical day on the job for someone in this position. It doesn't have to be super detailed, but even a brief overview will give applicants a chance to see if this type of work is for them.
2 – Realistic and Flexible Skills and Experience
Hiring managers like to use job descriptions as a place to define the absolutely perfect candidate. I'll let you in on a secret—this isn't actually always working in your favour and you might be creating barriers for potential applicants. For example, does the job really require an undergraduate degree or is that just something that would be nice to have? Remove anything that isn't actually needed to succeed in the position, or re-word to say that certain skills and experiences are an asset, rather than saying they're required.
3 – Salary Range
You might not want to put the exact salary budget you have for this position, but you'll save yourself and any applicants a lot of time and energy by putting your salary range on your job description right from the start. No one wants to waste their time reviewing applications and interviewing someone only to find out they're asking for way more money than you have to offer. By including a range, you'll reduce the chances of receiving applications from candidates who aren't the right fit.
4 – Benefits
Another way to stand out from the crowd is to list out the benefits you offer. Things like health and dental insurance, bonuses, and RRSP matching are big draws, but don't forget those other work culture benefits like flexible work hours, work from home options, team retreats, Friday happy hours, and whatever else makes your company special.
5 – Company Values
If you're an organization that is dedicated to equity, diversity, inclusion, and accessibility you might already have a land acknowledgement or accessibility statement in your job description. That's a great starting point, but if you want to stand out as an attractive company to work for, then include a description of what these values actually mean to your company. How are they reflected in the work you do on a daily basis? With Millennials and Gen-Z accounting for the majority of the working population over the next 10 years, companies need to start tailoring their job descriptions to these generations. For example, they prioritize social impact and are calling on companies to do the same, meaning this is something worth highlighting in your job postings.
6 – Application Format
We live in a digital world. If you want something extra from your applicants you can ask for it and receive it easily by email. See their skills in action by requesting an online portfolio or example of past work they've done. Get to know their communication skills by asking for a video cover letter.
7 – Pronouns
Create a more inclusive hiring experience by requesting any candidates include their pronouns on their resume or cover letter if they'd like. Even if someone lists pronouns you'd assume they'd identify with, it's important to not assume someone's gender based on their looks or name. This is a small element that can make a big difference for many people in demonstrating that you respect and care about your employees.
8 – Add a Small Test
If you've listed 'high attention to detail' as one of the skills required for the job, then this one is for you! Check to see if the applicant is paying attention to those small details by requesting they name their application file(s) something specific, or send their application with a specific subject line. Ex. "Please send your application file titled 'First Initial – Last Name – Fashion Intern" by October 1, 2021 at 5 PM."
When meeting someone for the first time, you always want to show up as the best version of yourself. Your job description might be the first impression an applicant has of your company, so bring your best and give it the attention it deserves. Make sure it reflects everything you have to offer and you and any potential applicants will be better for it.
Upgrade your next job posting with Style Nine to Five's Job Description service! Receive Style Nine to Five's Founder, Christie Lohr's, expert advice and a job description that stands out from the crowd.
By: Catherine Gautreau – Catherine is a communications and fundraising professional in Vancouver, BC with a passion for storytelling, the arts, and giving back to the community.