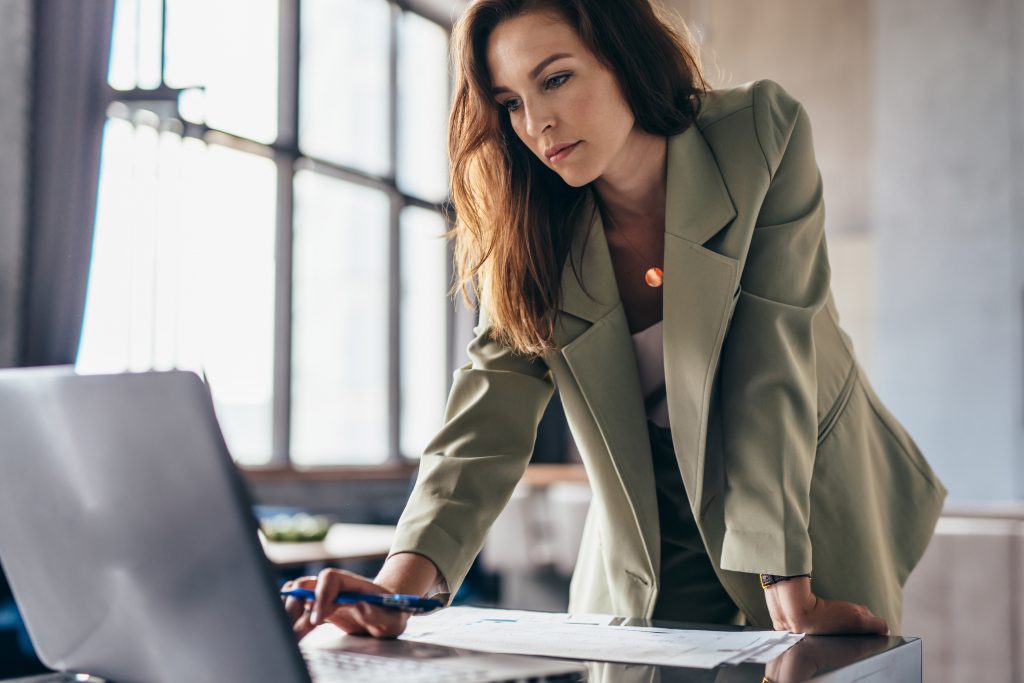 Congratulations! The company you applied to determined you'll benefit them in a new role – but have you considered how this company will benefit you, beyond the basics? Before accepting a job offer, take the time to assess whether or not this is a job you'll be happy to go to every day and if you're being compensated properly. Here's four questions you should ask yourself before you accept a job offer.
1 – How are you being compensated?
For most, the top priority when evaluating a job offer is the pay. You want to make sure you're being paid appropriately for the level of effort the job requires as well as your prior experience in the field.
Money isn't the only form of compensation, though. It's important for jobs to allow you time to yourself, so factor in paid vacation time and sick/personal days as well as potential time off into your decision. Depending on what's important to you, consider other perks the position is offering up – do they have good health insurance plans? Help pay for classes? Are raises a possibility?
If you find that you aren't being fairly compensated and can't negotiate your offer, chances are it's probably not the right job for you or one that you'd be happy with in the long term.
2 – How does the new job affect your life?
The salary you're being offered may look great, but it may not be enough to cover the hidden costs of this new job.
If you've got to commute to the office, take into account not only how long the commute is, but how much gas to get there daily will cost. If you're moving for the job, calculate the cost of living in the new area and research what taxes will be like. All of this could add up and make it so the salary you were promised won't cover everything you anticipated.
Consider how the hours will affect your lifestyle as well. If this job has very long hours, will you still be able to live a healthy life outside of work? If you require flexible hours, is this company willing to provide flexibility for you? Think about what scenario would be ideal for you, and while you may not find the perfect fit, see how this job opportunity stacks up.

3 – Will you be entering a positive work environment?
It's hard to know if you'll be in a good work environment prior to entering the job, as it's easy to cover up the office's toxicity in front of a potential hire, but there are a few ways to guess.
Keep in mind how the people that you communicated with during the application process treated you and others at the job. Was everyone treated professionally and with respect, including yourself? Consider how the hiring committee answered any questions you asked during the process.
Determining if your potential new gig has a good work environment may require some extra research. Scour the Internet for information on company culture, as told by past and present employees – websites like Glassdoor will be a big help.
4 – How will this job benefit your future?
Think about what you want to get out of your next job and decide if the offer on the table will fulfill your current needs. You might want to think about your future career goals and determine the ways in which this job will help you get there. However, you may just want something that pays well enough to help you save extra money, and only take into consideration if you're being fairly compensated for your work. Regardless, make sure accepting this offer in the present will benefit you in the long-term.
Just because you receive a job offer doesn't mean that you need to take it. There are a lot of factors that go into a work environment being a positive one to enter, and they will vary from person to person. At the end of the day, ensure that this is an opportunity that will keep you healthy and happy. A good job will offer plenty of support to their employees – make sure your job is beneficial to your life outside of it as well as when you're at work.
Unsure of what job is right for your needs? Try asking Style Nine to Five's founder, Christie Lohr, a Career Question!
Emily Morrison is a media professional with passions for writing, film and popular culture.
Feature Image: Adobe Stock