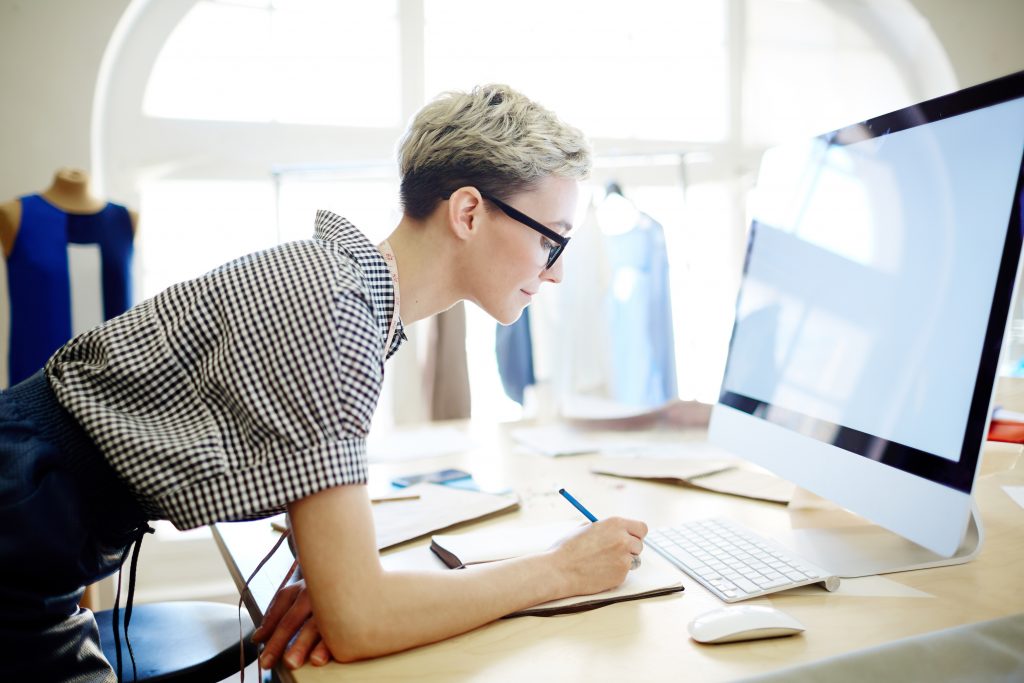 Today, more than ever, there are so many options for a career – and many may sound appealing, but that doesn't mean they're all right for you. 
Considering you have to make important career choices before you've likely had much exposure to any particular industry, it can sometimes be difficult to see what the right path could be. To be fair, there is never going to be one correct answer and your career journey will likely involve trial and error. Here are three things to do to help discover if a career path is right for you.
1. Reach Out to People Who Work in a Similar Role That You're Interested In
It's one thing to have an idea of what a certain career might look like, but it's a whole other thing to actually work in a that industry. For example, while you may already have some preconceived ideas of what working in fashion is like, your assumptions may be off base. These ideas of what an industry is like comes from a variety of sources like movies, television, and magazines but don't always paint an accurate picture. Before making decisions off of assumptions, you should go straight to the source – people who work in that industry and hold titles that you are interested in pursuing.
Generally, people want to help others, just be mindful of their time and make your ask brief and specific. This could mean looking within your network of friends and family and sending them a text or email explaining how you want to learn more about working in their industry. Ask if you could have 15 minutes of their time. It could also look like turning to LinkedIn, searching for people who work at your dream companies, connecting with them, and leaving a brief message as to why you want to connect with them.
Some specific questions you may want to ask once you have a phone/zoom call set up are things like, what does "a typical day in the life look like for you?", or "what are the top qualities that are important for people working in this industry?"
Real life example: My increased interest of wanting to work in influencer marketing has come from conversations with Kayley Reed, as well from listening to her podcast, following along on Instagram and attending her workshops. My desire to work in influencer marketing didn't spark my connection with Kayley (I had no idea what influencer marketing was at the time.) However, she is someone that continues to help me learn about the industry and I know I could ask her questions at any time!
2. Read Job Descriptions and Consider What You Are Interested In
Another great way to understand what an actual job might look like is to take time to read job descriptions. This will help you understand what the goals of that certain job title are, the tasks involved, and give you an insight into what your everyday could look like. It could also give you insight into whether a job is going to be different every day, or more or less the same.
For example, I find that jobs with a lot of tasks listed prepare you for the fact that you're going to wear many hats. It's important to look at many postings for the same type of job, as they may have different expectations. For example, a social media manager role means different things for different companies, and it's important to take note of those differences.
It may also be a good idea to look at these from the lens of your interests and talents. For each job listing ask yourself – Would I enjoy doing these things? What tasks would I hate doing? What skills do I already have?
You should also keep in mind that not all tasks listed are major parts of the job.  These are important to be aware of because you don't want to make snap career decisions based on those tasks. It can be difficult to determine this based on a quick scan of a job description – but there are a few ways to spot them: if certain tasks seem to be beyond the scope of the level of the job, if it says something like "on occasion", or if says "supporting xyz team in a certain area". If you land an interview, be sure to ask a question about what your day-day would like, to get a better sense of what will be expected of you in that particular job.
To get started with this – first, do a quick google search of the industry and jobs. For example, google "Fashion Careers", or "Marketing Jobs", if you don't know of some already. Next, head to job boards, like Style Nine to Five or LinkedIn, to look at job postings. Christie, the founder of Style Nine to Five, has built relationships with some great companies like Lululemon, so you can easily get the details about jobs there by reading their postings .
On LinkedIn, go to the job section and search that specific job title, such as "social media coordinator" or "digital marketing manager." Be sure to look up the entry-level roles as well as more senior-level positions to give you an example of a career trajectory. 
Real life example: As I looked through marketing jobs (specifically digital marketing), I realized that I am much more attracted to social media jobs. Even more specifically, social media roles that are centered around community engagement, influencer outreach, and organic content rather than the jobs that are focused on paid ads. Additionally, jobs that are focused on things like email marketing & SEO aren't necessarily the types of jobs that are best suited for me and my interests.

3. Research Education Requirements
There are a lot of careers that require an educational background, but there are also many that don't. Additionally, some may require only a diploma, others a degree, and others, even more.
Post-secondary education isn't for everyone and this can definitely be a factor in deciding if a career choice is right for you – or if it's in the cards. Everyone is in a different stage in life with different priorities, and while many say that post-secondary is necessary, there are a lot of people out there who think differently. You need to consider whether you want to go to school, if you can give that kind of commitment at this point in your life, or if it's truly worth it in the long run.
Some careers like being a lawyer or a doctor are textbook examples of careers that require a heavy amount of schooling; however, others may not be so crystal clear. A career in marketing doesn't always necessarily require you to have schooling however it still may be preferred in many job postings (this is where looking at job postings comes in handy!). Another example is journalism – you can certainly pursue a career in this field without schooling, but formal training could be very beneficial.
In some cases, you may only be a few courses away from being able to pursue a certain career with success. 
Real-life example: In high school, I gave some consideration to the idea of pursuing becoming a Phys. Ed teacher but ultimately decided that I did not want to study Kinesiology. After studying science in high school, I realized that while it something I performed well in, I wasn't interested in becoming immersed in it full time.
The road to finding the right career for you isn't a linear one and it's important to remember you might not get it right the first time. These are just a few ways to get you in the right direction but there are many other steps you can take! 
Have more questions about finding the right career for you? Book a Virtual Career Meeting with Christie. These meetings will help you gain clarity on your next steps, and how your cover letter, resume and LinkedIn profile can work together to achieve your career goals. 
By Jenna Yeomans – Jenna is a marketing grad based in Hamilton, ON with a passion for storytelling, creativity and supporting small businesses.
Feature Image: Adobe Stock