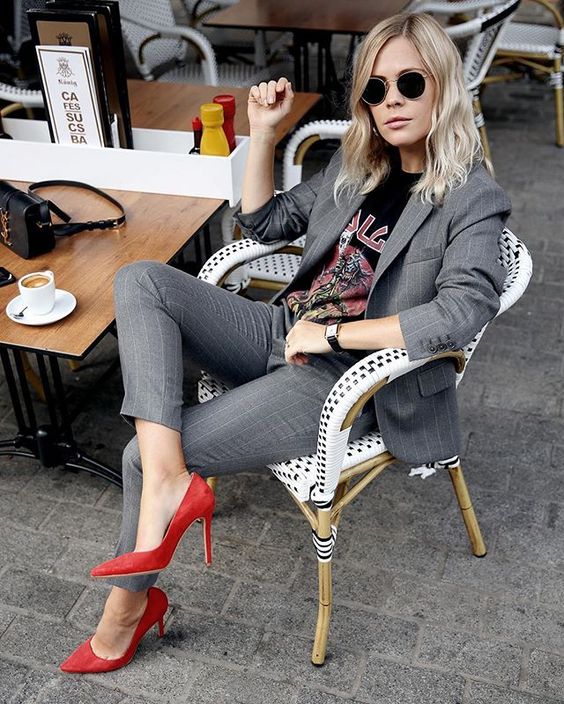 Find fashion job advice, internship opportunities, fashion job listings, style careers, retail jobs, job advice, fashion design jobs, social media and marketing internships, stylist and buying jobs and many other fashion jobs on Style Nine to Five!
We all know the say, 'dress for the job you want, not the job you have'. This is more important than many people think. It shows you put in the effort and value yourself. If you're going that extra mile and putting the time into what you're wearing, it shows that you will do this in other aspects of your life, such as work.
If you're aiming to become CEO one day a power suit is a necessity. Not only are you going to feel amazing, you'll look it to. The power suit is exactly what it sounds like. You will feel powerful, full of energy and ready to seize the day. There is no work task that you won't be able to tackle.
You want to dress like you're going to meet the most important person of the company you work for. One day that may just happen and you want to be prepared. You want to make a long, lasting, positive impression and that may just be what you are wearing.
To dress to impress, you don't need to break the bank. There are so many great options where you can find work wear on a budget. If you splurge on a few key pieces like a pair of dress pants, a blazer, pencil skirt and work dress, these items will last forever. You can mix and match with budget 'fashion' pieces to put a spin on your style.
It's doesn't take extra effort to look like you're putting more effort into your outfit. Next time you're getting ready for work look at what you're wearing and think about what your outfit says about you!
Photo courtesy of: We The People Style
By: Megan Renaud, Vancouver, @meganbrigette
Are you a job seeker? Find fashion jobs here.
Are you an employer? Post your fashion job here.
Don't forget to follow us on Instagram for the latest fashion jobs, career advice and fashion trends!