Find career advice, job listings, careers, fashion jobs, social media internships, retail jobs, fashion design jobs, buying jobs, fashion stylist jobs and style careers on Style Nine to Five!
We're starting to hit that point in January where you're either succeeding with your new year's resolutions, or they have started to slip.  Don't stress, it happens. Two to three weeks into anything you set your mind to is either in the works or slipping to the wayside.  Whether you've set intentions for this year, you have goals you've set for yourself at work, or you want to change your lifestyle, whatever your goal may be, we have created a list of the top five things you need to do to succeed.
Aim high but start low
Life is not a race. When you're setting goals, make sure to look at the big picture, but work towards stepping stones. If you fail at one, know that you can start again. Say your goal is to get a promotion by the end of the year. There are always going to be things that you can work on to make this happen. Continue learning all you can know about the position, buckle down and improve your performance, take initiative with projects. The list is endless. Each one of these tasks is a stepping stone to reach before achieving your goal.
Track your performance
Hold yourself accountable for the goal you are trying to set. Maybe it's buying lunch less, or going to the gym more. If you track your actions, you are more likely to reach your goal. If you don't, you can let minor things slip and go back to old habits. Another way to track your performance is to have an accountability buddy. This way you have someone to help and vice versa.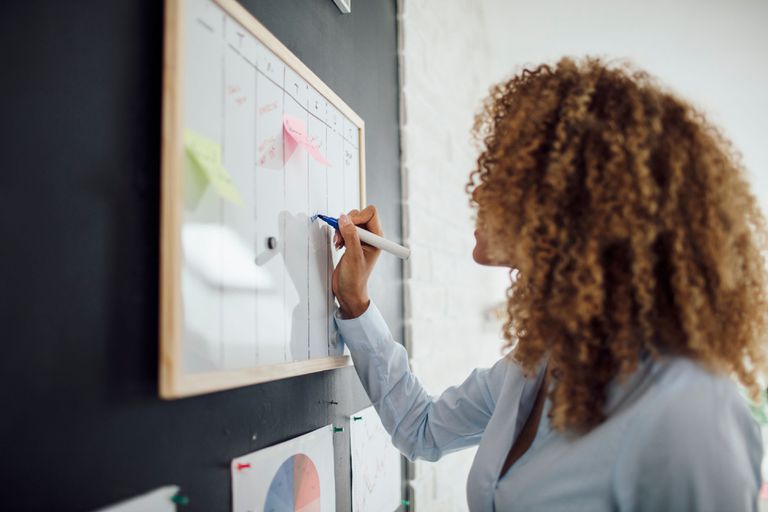 Commit to your goals
For example, if there is a job across the country that you really want, you need to commit to making the move. Are you looking for housing? Are you trying to network? Are you making yourself known to that employer? It is one thing to set a goal, it is another to really work for it and make it happen.  
Anticipate roadblocks
Just like everything in life, sometimes unforeseeable roadblocks can happen and steer you away from your final destination. Things come up and there isn't a lot you can do about it. Be prepared that things might not always go your way. This makes it easier to pick yourself back up and continue on to achieve your goal.

Celebrate your successes
Celebrate all the small and big victories. No small feat should go unnoticed. Did you make it out of bed in the morning for that work out class? Good for you! Did you take initiative in the company to help implicate a new standard procedure? Awesome job. Celebrate all the hard work you're putting in, it will make accomplishing your goal so much more satisfying. 
Inspirational Images:
Image courtesy of Little Black Coconut
Image courtesy of Creative Fashion Blog
Image courtesy of ThoughtCo.
By: Megan Renaud, Vancouver, @meganbrigette
Are you a job seeker? Find fashion jobs here.
Are you an employer? Post your fashion job here.
Don't forget to follow us on Instagram for the latest fashion jobs, career advice and fashion trends!