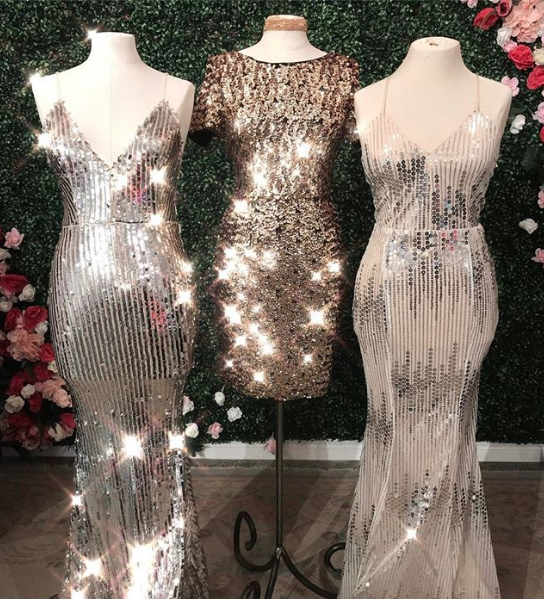 Moving to London at the age of eighteen for university, Veronica Hosszu applied to work at a gift and ladies' wear shop called Elizabeth Noel. By her early twenties, Veronica purchased the store from the now late Elizabeth Noel and transformed it into one of the most well-known evening gown boutiques in London. Veronica and her team of "dressperts" are always ready to dress their clients for the special occasions in their lives. Style Nine to Five had the opportunity to sit down with Veronica and Store Manager, Christine Petric to learn more about the Elizabeth Noel experience and what it takes to run a formal wear empire.  
SNTF: How would you describe the style at Elizabeth Noel?
Veronica & Christine: Elizabeth Noel is all about vintage pieces mixed with modern touches. We like to think of it as bringing back the Betsy Johnson style with our bright fuchsia pink colours and fun, relaxed environment. We wear t-shirts and sweaters with fun sayings and want our clients to enjoy their time with us shopping when for their special occasions. 
SNTF: What is it about the formal wear industry that appealed to you over more everyday apparel?
Veronica & Christine: We still carry tons of casual dresses and have even started stocking up on more evening wear. The evening wear was slowly incorporated into our stock as graduations started turning more formal. When we see a demand, we always try to find something to suit the need. Many parents comment on how they never had dresses with such extravagant details 10 or 20 years ago. 
SNTF: What are some of the challenges you had to overcome in order to establish Elizabeth Noel as a standout shop on Richmond Row?  
Veronica & Christine: Richmond Row is always buzzing with new people coming in which often brings clients to us. Our name carries and brings people from out of town as well. One of the challenges of being downtown is finding enough parking spaces which is why we moved to our current location. Unlike when we started concentrating on eveningwear, we now have more competitors in our niche so we continually strive to stay ahead of trends to make sure we stay relevant.
Trends come and go even faster these days with technology only one click away. In the current economic state, we hear of many evening gown stores closing. We often absorb new clients with our reputation as the need for gowns across Canada is seemingly increasing. We just recently opened up a new section in the store to try and accommodate double the change room space we previously had. The biggest struggle with this is trying to maintain the same level of customer service and one on one attention. If we could survive off our entire business being private appointments, we would love to do so.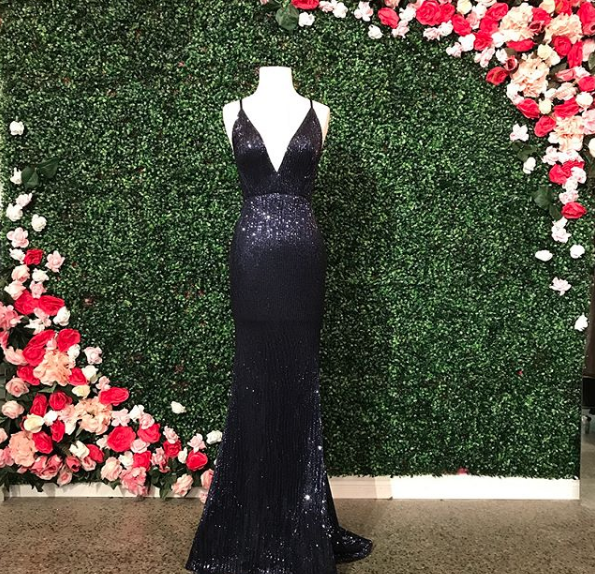 SNTF: Elizabeth Noel caters to a younger demographic particularly for prom and graduation attire. What are some of the challenges and rewards that come with working with young women?
Veronica & Christine: During Prom and Grad season we see all kinds of young girls come through our doors. One challenge is keeping them engaged so that they buy through a brick and mortar location. Getting to come into our shop to find a beautiful dress you cannot wear every day and have that special time to feel beautiful can be a wonderful experience and we love helping these girls find the dress of their dreams.
Not all girls get the chance to do so, however, which is why Veronica started the Princess Program. We book private appointments for girls who have health challenges and cannot afford an expensive dress so that they still get to have that special experience and select a brand-new dress of their own. We are now reaching out to Make a Wish foundation and Canadian Refugees as well as children from the Children's Aid Society.
SNTF: Elizabeth Noel has been serving the London community for over 45 years; what is the secret to such a long-lasting business?
Christine: Trying to stay current and being present in your business daily. Veronica is here seven days a week and is always trying to serve our clients the best she can. All of our staff are trained to come up with solutions and to help clients figure out exactly what they have pictured in their minds. We don't call ourselves "dressperts" for nothing. We are dedicated to giving the best service we can and staying organized to ensure we know what is going on in and out of the store at all times. 
SNTF: How has the experience of shopping for formal wear changed over the years?
Veronica & Christine:  Not long ago it was very common to walk into a store and walk out with a dress off of the rack that required minimal alterations. In today's industry, most girls end up ordering a dress which can take anywhere from a few days to be shipped to 24 weeks to be made. Once the dress arrives, they all come in dress sizes and standard lengths that often need alterations. Technology also keeps the trends moving so quickly you cannot sell last year's dresses, so companies compensate by carrying less stock. This all means you need to shop earlier than ever to get the dress you really love. 
SNTF: Has the rise of online shopping made it more challenging to stay relevant?
Veronica & Christine: We get orders online and over the phone daily. We have sold internationally to countries like the USA, Brazil, Portugal, Russia and from coast to coast in Canada. We also launched our new website to make it easier to navigate and gain access to information.
There are so many fake websites on the market. Every year, many people come to us after a dress disaster arrives at their door from a fake website. Companies regulate their pricing so if a dress is online for $200 and is sold everywhere else for $700, the chances are that the dress is not going to show up with the quality of a name brand.
What most kids don't understand is how the dollar conversion works as well and what duty charges are. As official dealers, some companies compensate duty and shipping charges for us whereas when someone else orders a dress online, they are actually paying extra at the door once the dress is converted from American to Canadian dollars. We are proud to say that we are often cheaper than most online stores to purchase from. We also tend to be cheaper than purchasing from a store located in the United States once all the costs are added up.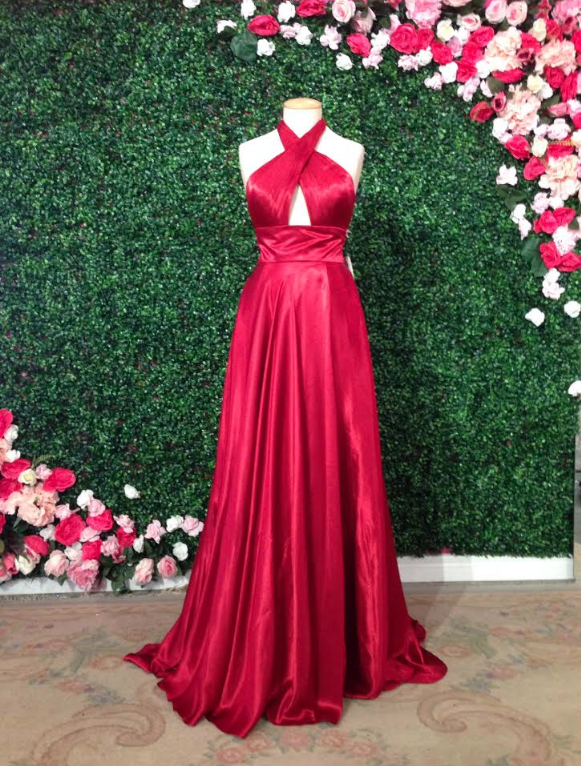 SNTF: Where do you find your style inspiration? How do you choose the looks that you carry?
Christine: Veronica and one of our employees travel a few times a year to the US to see the prom markets and fashion shows for the new collections coming out for the next year. They select basic styles and trendy pieces that they believe will do best in the upcoming season, trying to predict what will be popular before photos are even released online. They need to take everything into consideration from the different types of clients and occasions to what sizes and colours are most important for each style. We are always on top of purchasing new dresses throughout the year and have new shipments arriving weekly from September to June.  
SNTF: Do you find that social media such as Instagram or Pinterest affect the styles you carry at Elizabeth Noel?
Veronica & Christine: ABSOLUTELY! You cannot keep kids off of their phones! The first question we ask when a client walks through our door is "Do you have any photos?". We also encourage bringing in style codes or photos of dresses they like online so we can get a feel for the style they are after. It makes our job easier to help pull the right dresses. 
The downside to sites like Pinterest is many dresses are actually poorly made knockoffs or sold-out styles that are impossible to get. We find it is easier to look at official brand websites or collections to see legitimate photos of new styles. 
SNTF: Can you describe a typical workday for you?
Christine: Veronica makes sure she gets the kids out of the house and to school with Coco (our store puppy) in hand. She sometimes stops to clear packages or to pick things up around the city. We arrive early to open and get everything ready to go. Usually, we have people lined up at the door ready to come in. The day consists of customers of all types coming in and staff members bouncing around helping each person and putting away all of the stock that is tried on. 
Every day is different when boxes come through the door, specials need to be called in, issues arise, or things need to be dropped off or picked up from alterations or the dry cleaner. At the end of the day, we stay late for final decisions and to close the store. Veronica is often here from 10 am to 9 pm especially since free private appointments run after-hours most of the week.  
SNTF: Do you have any advice for those looking to get into the formal wear industry?
Veronica & Christine: Having exclusive brands is key. This makes you different and avoids registry mishaps from other stores. You need to be dedicated and constantly on top of companies ensuring specials are coming in and correct. Humans sew the dresses and ship them so mistakes can be made. We have never missed a wear date and do everything we can to keep track of the dress and get it in on time. 
SNTF: What do you see for the future of Elizabeth Noel?
Veronica & Christine: We have been bursting out into contests, events, and being a social media leader. We intend to continue looking for ways to raise money for our charity and engage clients online and in-store with fun events that support the community and to make their experience more unique and fun.
We will constantly strive to uphold our reputation and look for ways to improve. Over time we hope to expand our sales and possibly incorporate new ideas into the business. This year brought bigger and better things for our charity with fashion shows, an upcoming adult prom, and a screening of "Mean Girls" at the Hyland theatre. We have our newest employee Coco, a photo wall, new change rooms, a new website, and plenty of new stock! 
By: Avery Lafortune, Toronto
Are you an employer? Post your fashion job or retail job here.
Are you a job seeker? Find fashion jobs and retail jobs here.
Don't forget to follow us on Instagram for the latest fashion jobs, style jobs, retail jobs, career advice and fashion trends!