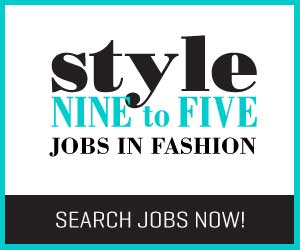 Now that October is almost at a close, we wanted to kick off the new week by recapping all our favourite Style Nine to Five articles from the week prior, just to ensure we're all on the same page when it comes to the world of SNTF fashion.
Men's Fashion: Shearling Jackets & Coats
We've all seen them. Yes, jackets or coats that have that distinct (faux) sheep wool lining or collar. They are also thick and warm hence they are worn typically throughout most of the year. Although shearling jackets or coats have been on the trend wagon for a while, it seems that both the general public and fashion lovers cannot get enough of these utilitarian yet dashing pieces. We've provided some of the most popular types of shearling jackets and coats amongst men today as well as some styling tips to officially make them our staple wardrobe pieces. Read the full post here.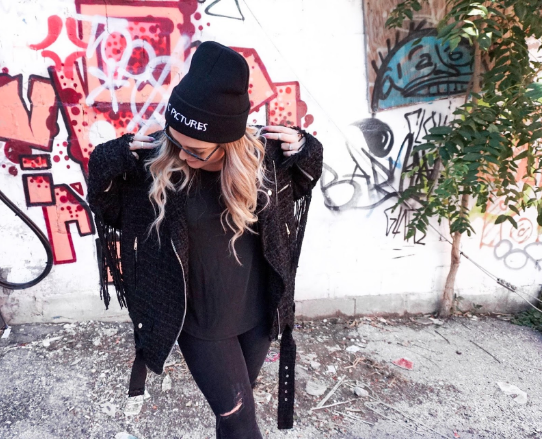 Keep Calm & Fall On: Fall Jacket Guide with Due West
The minute I feel that first bit of cool, crisp air, all I hear is people complaining about how cold they are and how their summer glow is fading just like the memories. As much as I love the summer and would give my first born to skip winter, I love all the layers and accessories that come with the change in season. A big weakness of mine (asides from shoes) is surprising jackets. I own more jackets than most people probably should, with everything from trench coats to bomber and leather jackets. But don't let that fool you, I'm still forever finding a reason to add a new one to my collection. Read the full post here.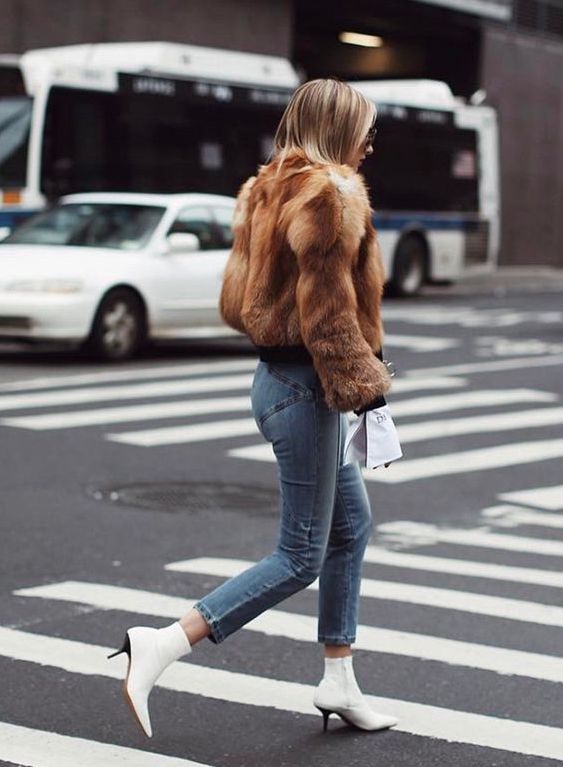 These White Boots Are Made For Walkin'
One of the biggest trends we keep seeing for fall is white boots. We've spotted them at almost every fashion week and on every blog and Instagram feed and at first we didn't quite know what to make of them. But after seeing them paired with so many different pieces from midi skirts to classic denim they've finally started to grow on us. To help you ease into the trend too, we've lined up five pairs we just know you'll fall in love with! Read the full post here.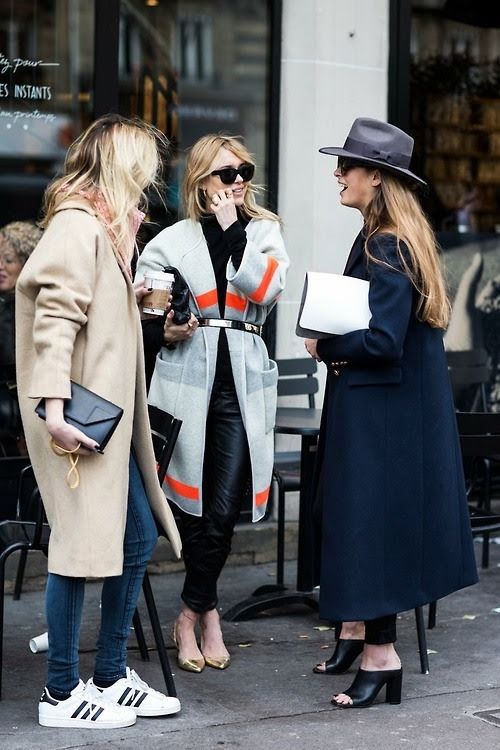 5 Cold Weather Outerwear Styles
Layering season has officially arrived and before you know it the coats will be coming out. We always put ourselves through the process of deciding if we need a new winter jacket, or if last years will do. Canadian weather puts us in jackets for most of the year, and while some of us enjoy the weather, the other half is struggling on how to look chic and cool while walking through snow. Yes, it gets cold but that doesn't mean we have to give up our sense of style. We have rounded up our favorite outerwear styles we will be trying come the winter. Read the full post here.
Inspirational Images:
Image courtesy of Maja Wyh
Image courtesy of Adam Gallagher @iamgalla
Image courtesy of M.J Elle
Image courtesy of WhoWhatWear
Image courtesy of The Bare Bones of It
By Ainsley Smith, Toronto, @ainsleysmithy
Are you an employer? Post your fashion job here.
Are you a job seeker? Find fashion jobs here.
Don't forget to follow us on Instagram for the latest fashion jobs, career advice and fashion trends!